This image is a reprojected version of the panorama On the way to Bláhnjúkur (Blue Peak, Iceland). The projection is "stereographic down".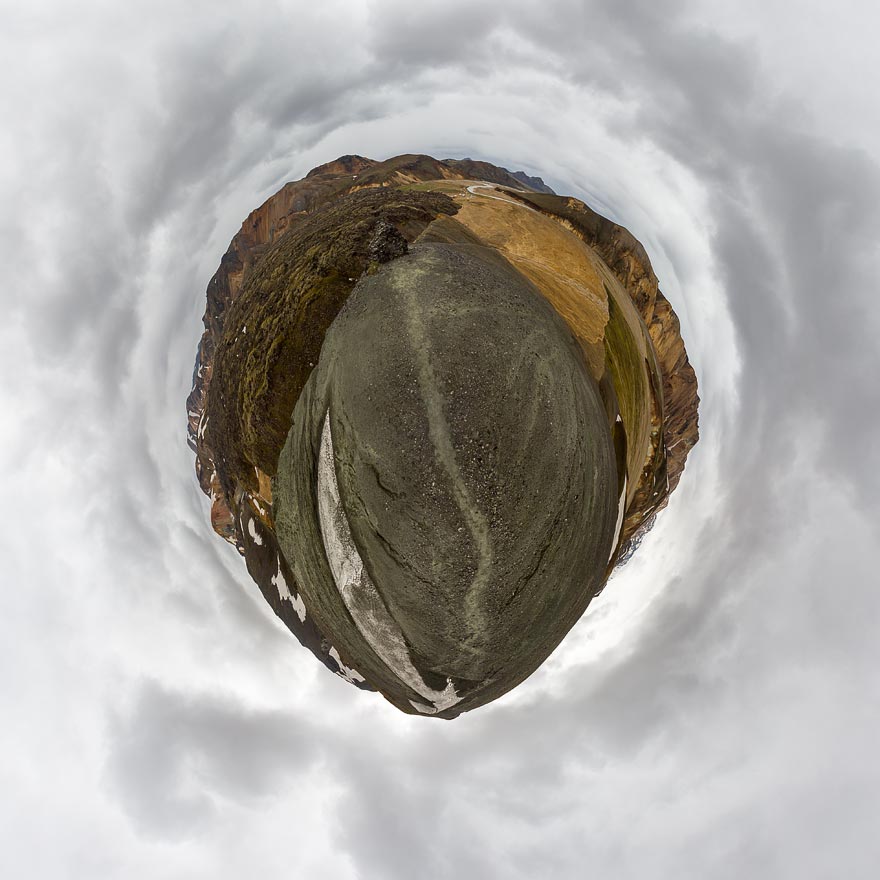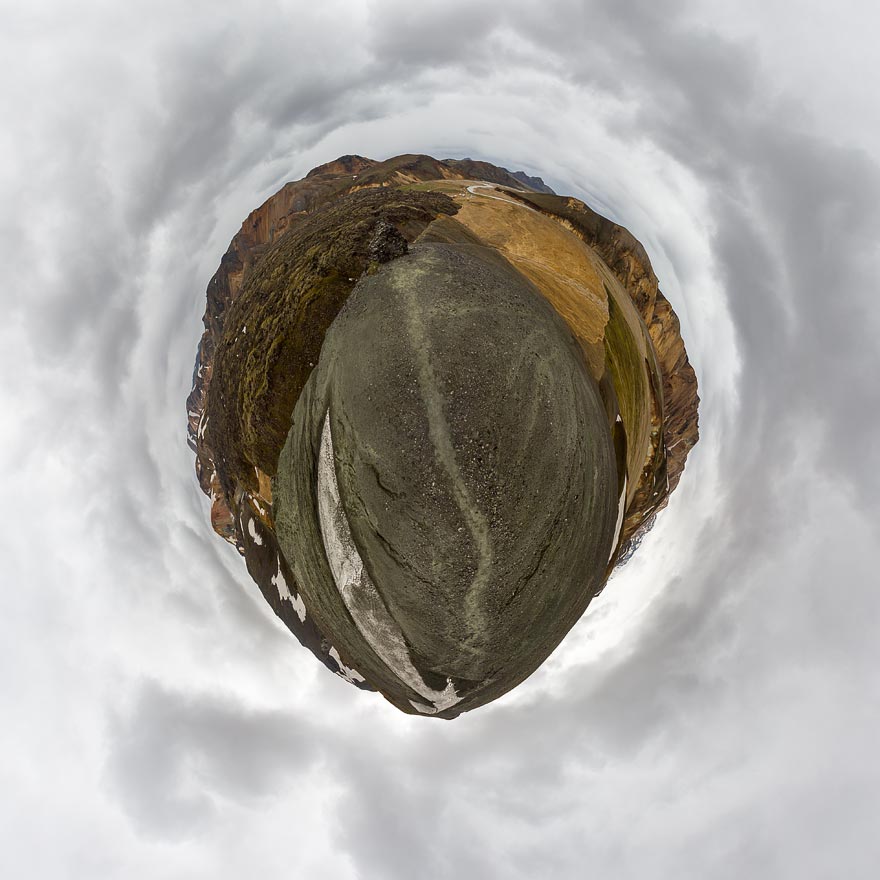 Related Posts
Prague Castle – Changing Of The Guard
Streetlife Festival 2011, Climbing
PanoTools Meeting 2013 Messina Sicily Second Impression
Ponte de la Madalena, Venice
Little Colorado River Gorge
Following the Educational Trail
Small waterfall near Kirkjubæjarklaustur (Iceland).
Overlooking the valley Ostrachtal