This image is a reprojected version of the panorama On the way to Bláhnjúkur (Blue Peak, Iceland). The projection is "stereographic down".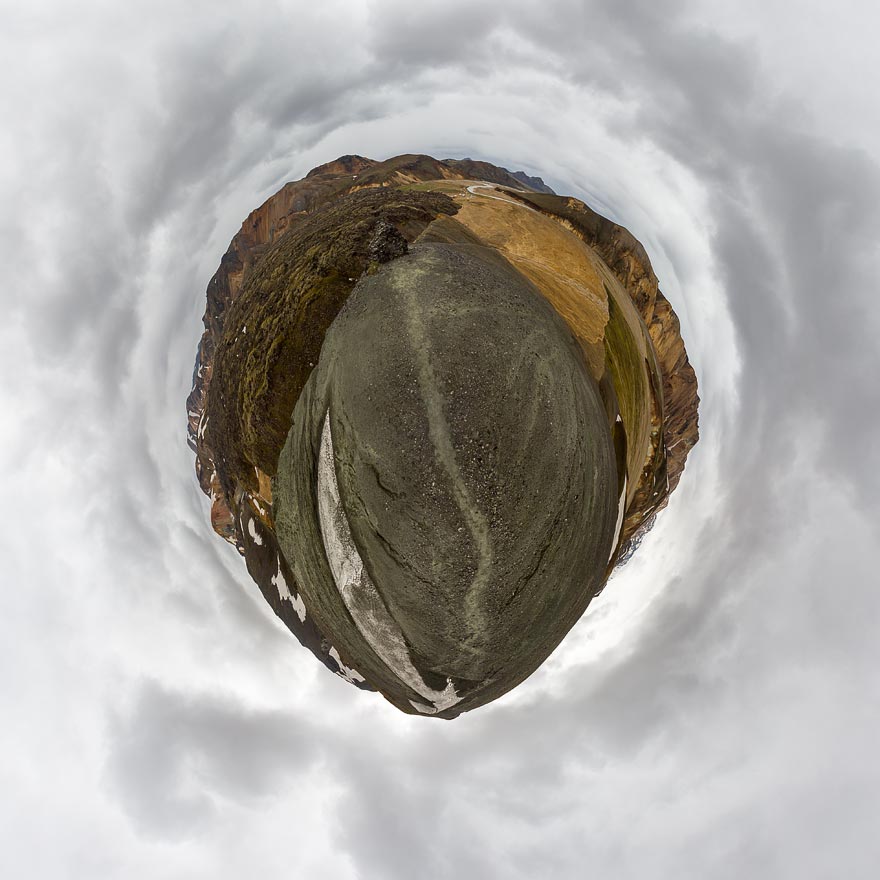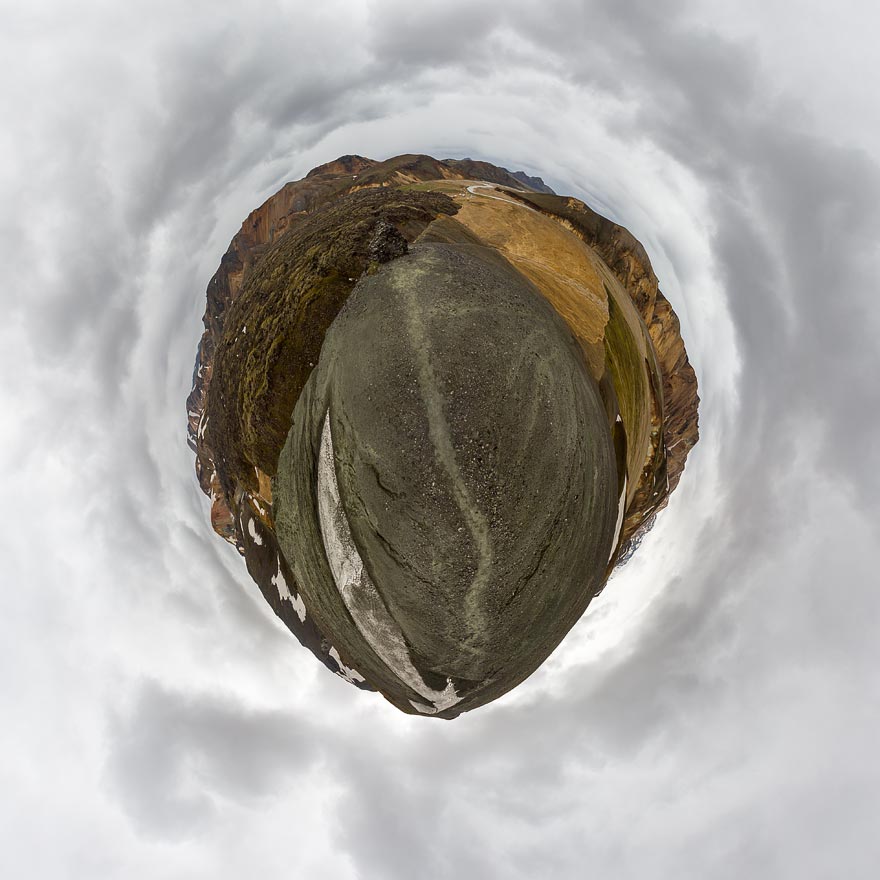 Related Posts
The meeting venue of the Interational Panoramic Photography
Heini Klopfer ski jump (at the base).
Melbourne Central with Shot Tower
Streetlife Festival 2011, Climbing
In the harbour of Eskifjörður (Iceland).
Turf farm Glaumbær (Iceland)
Protected: In den Adlerwerken
Horseshoe Bend of Colorado River at midday