This image is a reprojected version of the panorama Standing at Víti crater lake near Krafla vulcano (Iceland). The projection is "stereographic down".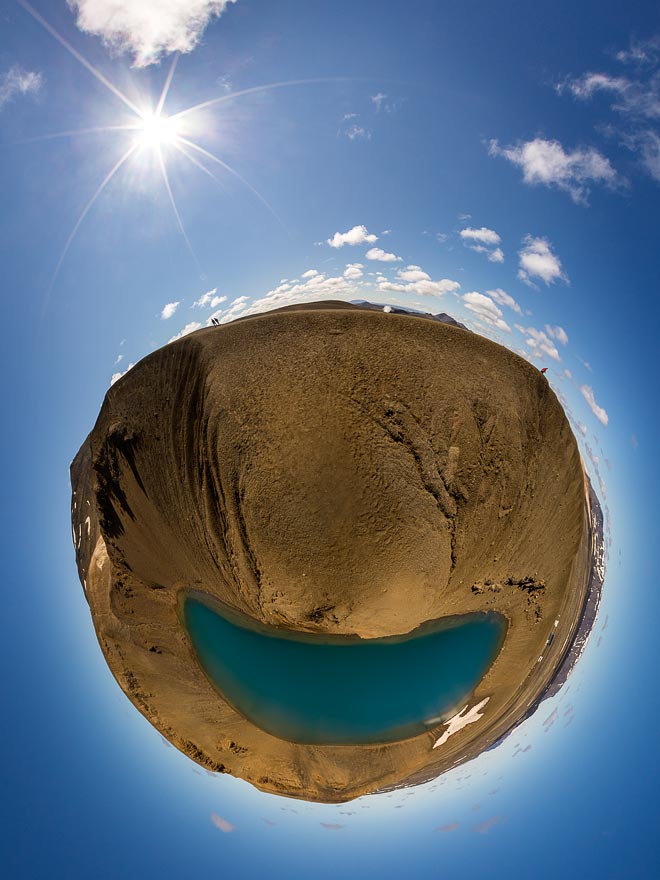 Related Posts
St. Coloman Church near Schwangau
Standing on the frozen solid Reschensee (South Tyrol)
Waiting for sunrise at Mesa Arch (on the
Kutná Hora City View With Carriage
World War I Ruins @ Stilfser Joch (1)
At the Petrified Forest near Cape Bridgewater (AUS).
View of Monument Valley near Cly Butte
Cornerfix profiles for ultra wide Voigtlaender lenses on
Arch on Dyrhólaey peninsula (Iceland)
PanoTools Meeting 2013 Messina Sicily Second Impression