The Novoflex ASTAT-NEX is usually used to mount any of the different Novoflex adapters to a tripod. However the diameter of the ring fits the Walimex 8mm perfectly. The following images illustrate the mounting with the Sony ILCE-7. I only made a small change to the ASTAT-NEX adapter: I removed a little piece using a hand saw to improve the mounting options. With the small part sawed off I can mount the lens both ways round. Both options allow it to change the aperture and the distance on the lens! Depending on my setup (pole, high pole or table top) I use one or the other option.
I called the first option Reverse in the image series below.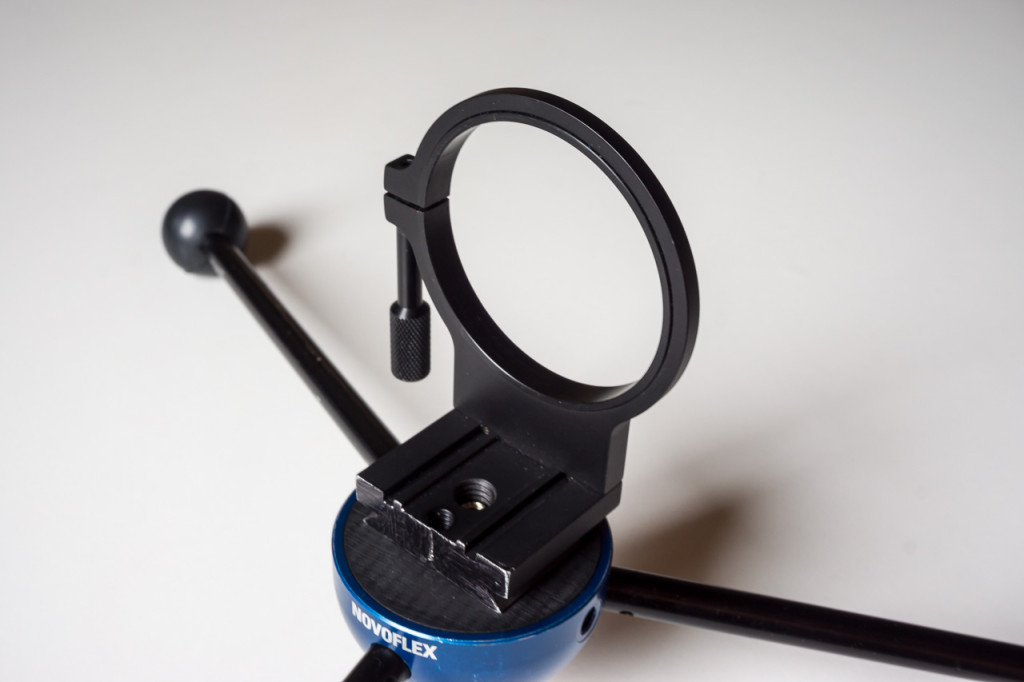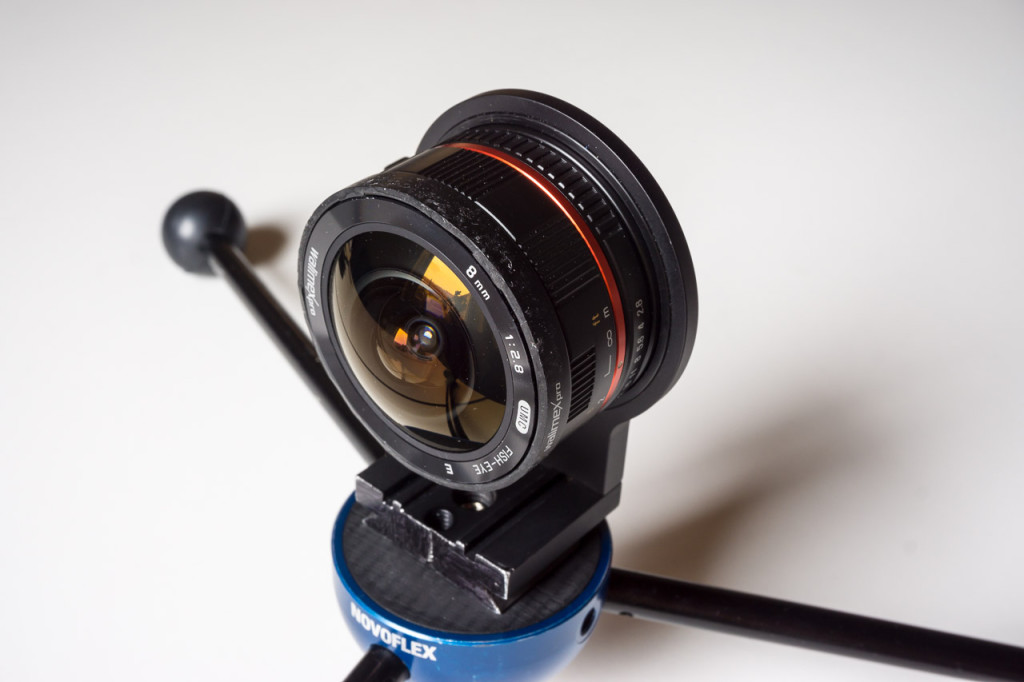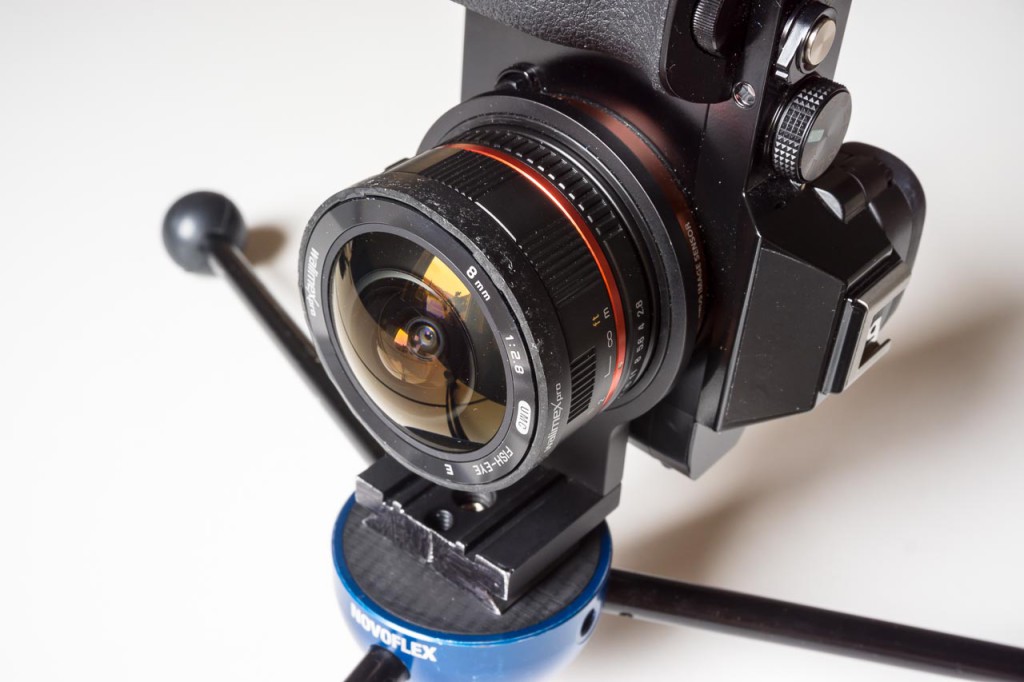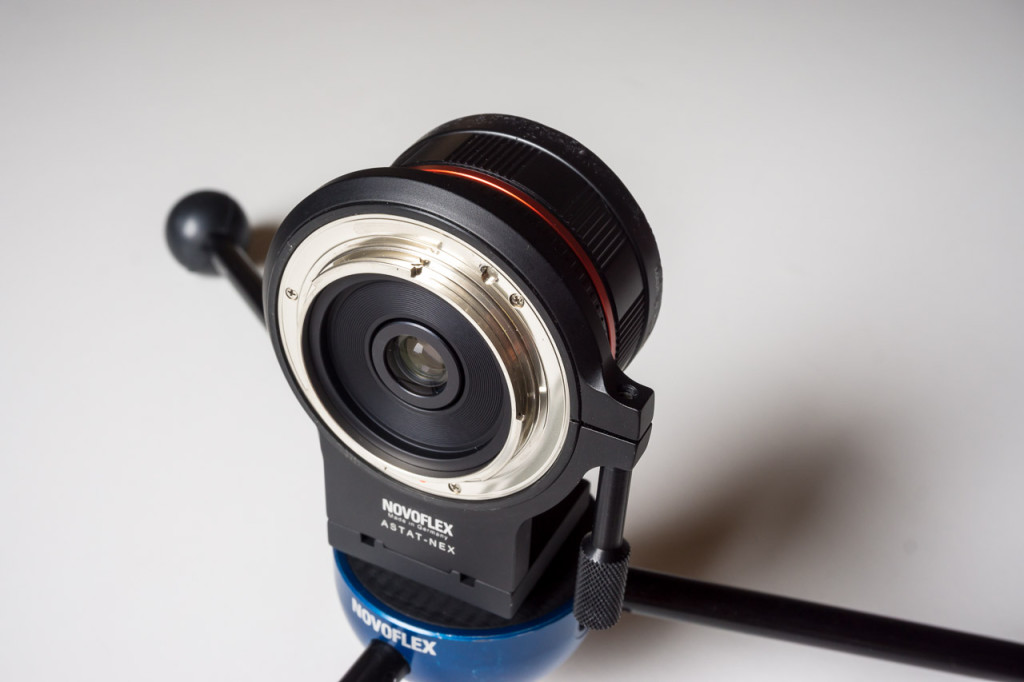 The following images show the normal mounting option you can use when you do not want to saw a small part from your ASTAT-NEX adapter.