Recently I got a question about this panorama I published on Maps Views:
Hi Markus, nice shot, but what happen with the focus, the right of the river is blurred?
Here I try to explain the problem. In short: I've just been too lazy to make an "up" shot (zenith). It is completely missing. The stitching result has not been retouched at all.
When making a horizontal pole shot the "zenith" and "nadir" end up near the equator of the photo sphere. You can see this clearly in the image below, where the red image borders cross. "Zenith" and "nadir" in this case means the direction where the pole is pointing!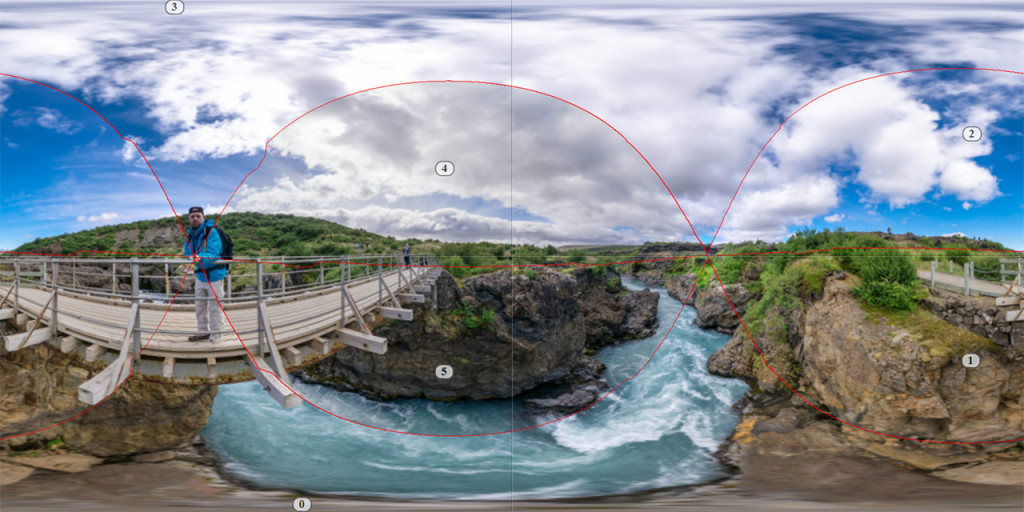 When removing all images but one, this looks like the image below. You can clearly see, that the worst part of the fish eye lens ends up in an area of interest. In this case the right side of the river bank.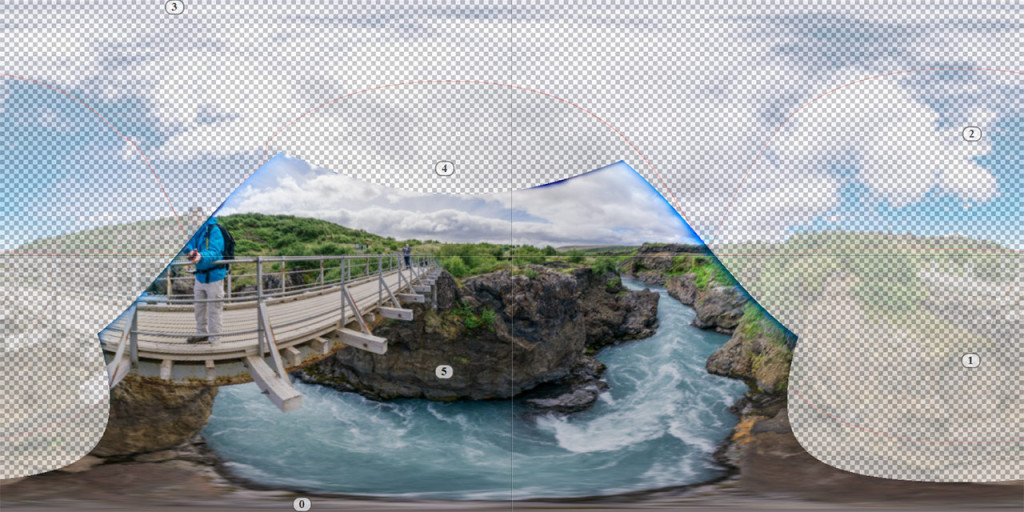 This image shows the original fish eye shot. You see the bad part of the lens ending up on the right hand side of the river bank.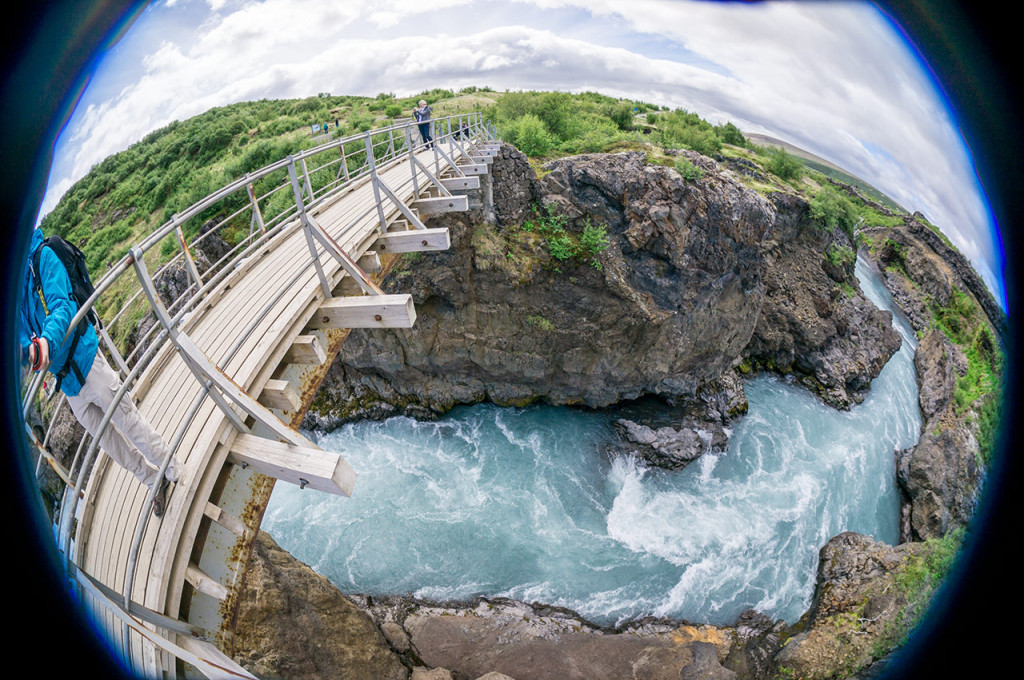 The solution to this problem is easy: You just need to take an "up" shot. However in this case "up" is again in the direction of the pole! Unfortunately for minimizing the parallax problems I would have needed a different mounting option for my camera.