This panoramic image was stitched from 5 images in landscape orientation. Taking the pictures was a challenging task, as it was a windy day and I had to clean my front lens several times before I had enough "clean shots" of the waterfall.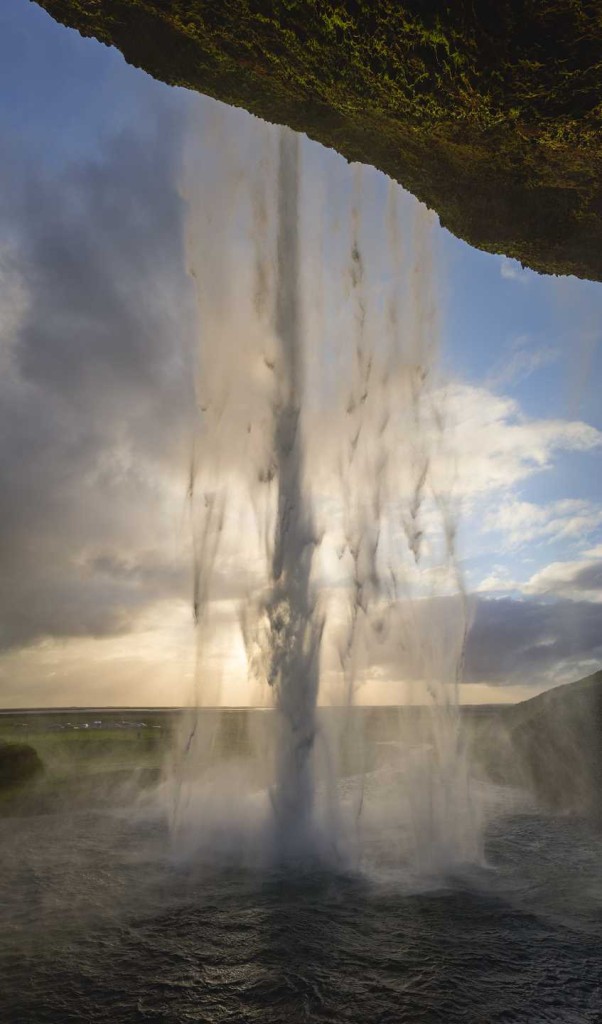 Show on map
Camera Maker: SONY Camera Model: SLT-A99 Exposure Time (sec): 1/250 F-Number: 7.1 Focal Length (mm): 35 Lens: Minolta 28-70mm/2.8 ISO: 100
Related Posts
Long time exposure at Goðafoss (at night)
Via Strandarkirkja and Blue Lagoon to Kevlavík
Visiting Husavík, Hljóðaklettar, Ásbyrgi and Dettifoss
On the way to Bláhnjúkur (Blue Peak, Iceland).
View over Lagarfljót near Hengifoss
Driving through Kaldidalur to Hraunfossar
Mud pot at Hverarönð geothermal area (Iceland)
Standing at Gullfoss (Iceland)
Panoramic image of Ófærufoss