This is a rendered stereo panorma.
Loading…
This image is from the December page of my 2019 calender. It shows the high cathedral of Saint Peter in Trier.

Show on map
This is from my 2019 calender either the June or the December page.
This stereogrpahic reprojection was generated from a spherical panorama I took at an arena polo event at the Munich Airport.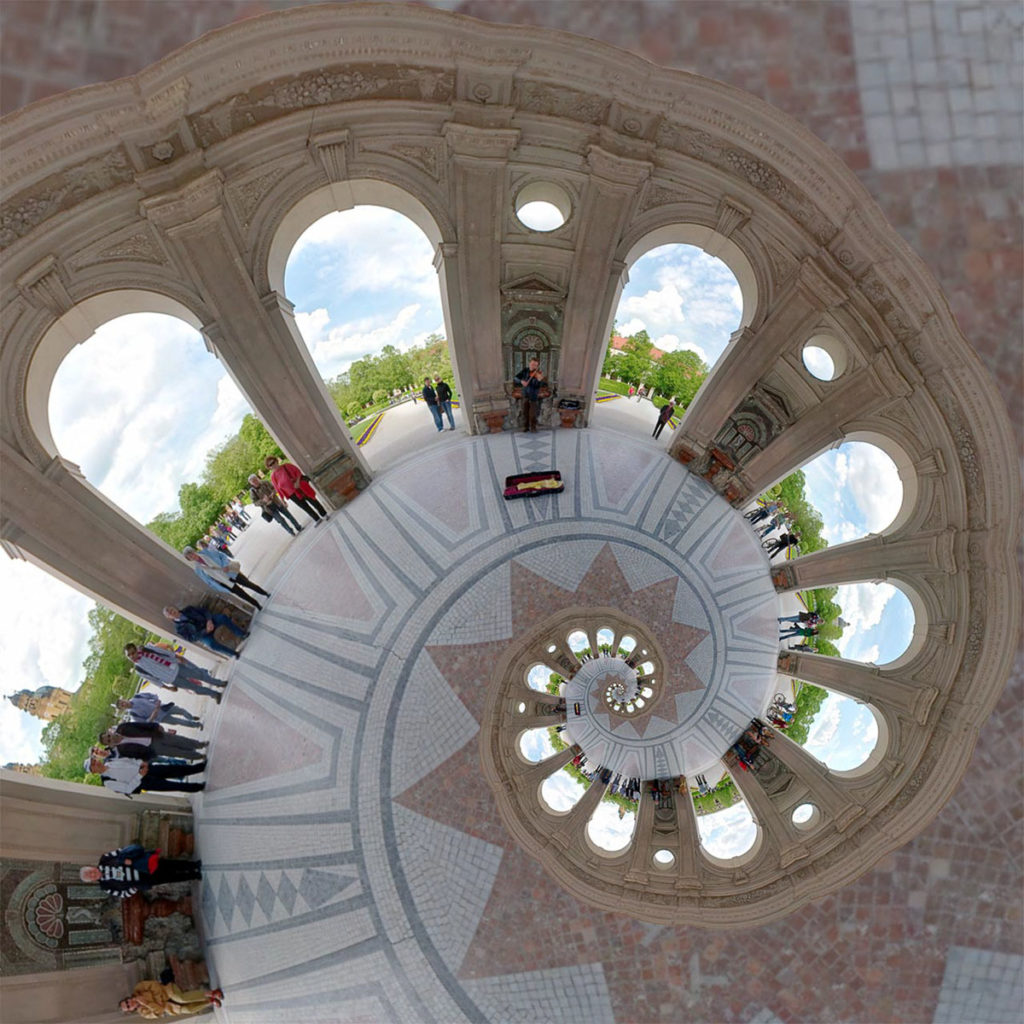 See the interactive version on 360 Cities .