This is a rendered stereo panorma.
Loading…
This image is from the December page of my 2019 calender. It shows the high cathedral of Saint Peter in Trier.

Show on map
Camera Maker: SONY
Camera Model: ILCE-6300
Exposure Time (sec): 1/400
F-Number: 7.1
ISO: 100
Focal Length (mm): 16
Lens: Sony PZ 16-50mm
This is from my 2019 calender either the June or the December page.
This stereogrpahic reprojection was generated from a spherical panorama I took at an arena polo event at the Munich Airport.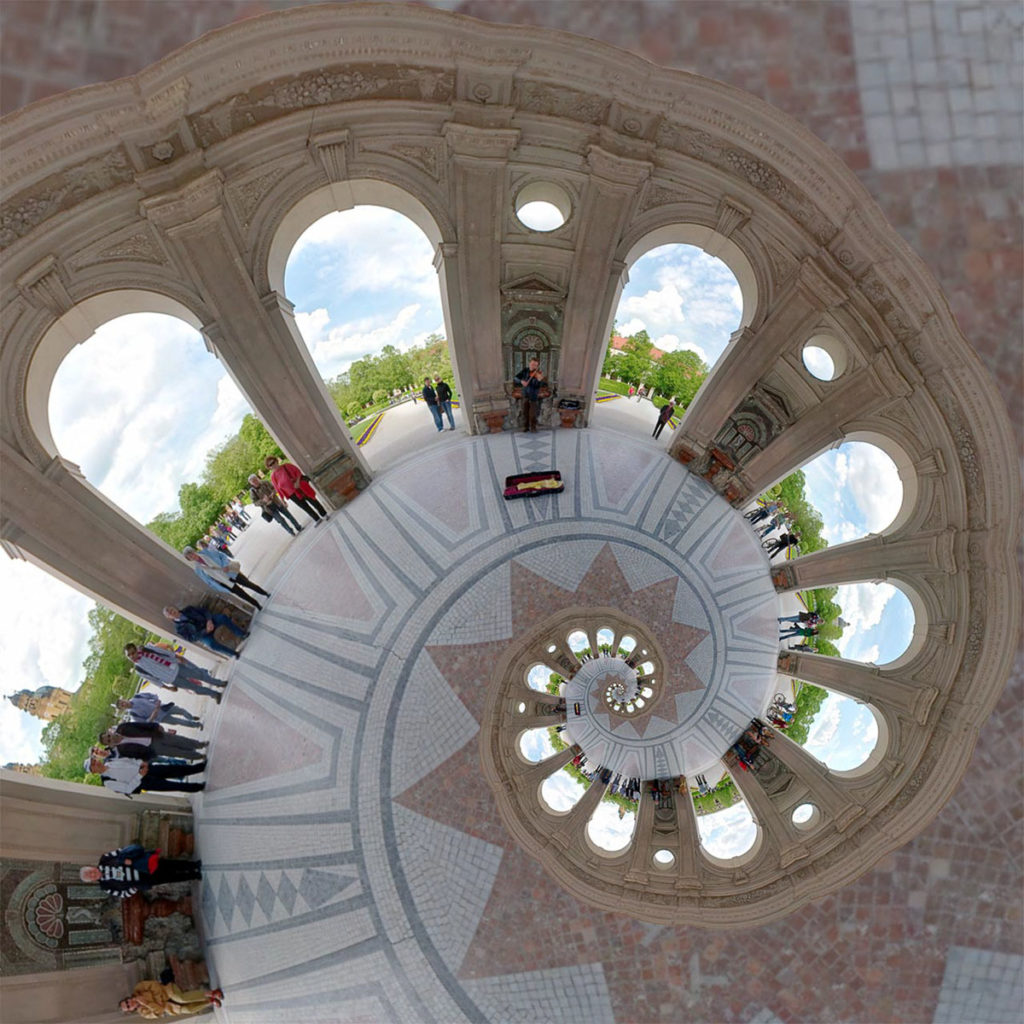 See the interactive version on 360 Cities .

Show on map
Camera Maker: SONY
Camera Model: DSLR-A700
Exposure Time (sec): 1/750
F-Number: 6.7
Focal Length (mm): 8