In the last article I showed the resulting images on the sensor at the different stages of shaving the Samyang (Bower, Rokinon, Walimex) 8mm/2.8 UMC fisheye lens.
The following picture shows one side of the box of the Walimex version of the lens. It also shows the lens hood in its original state.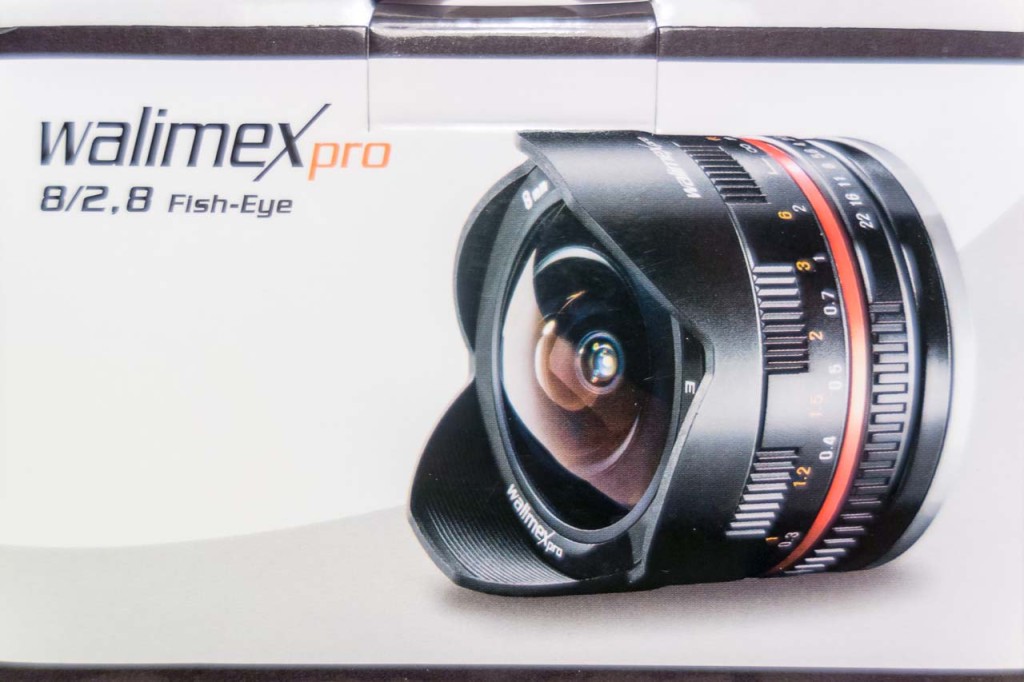 The following images show the lens with already shaved lens hood.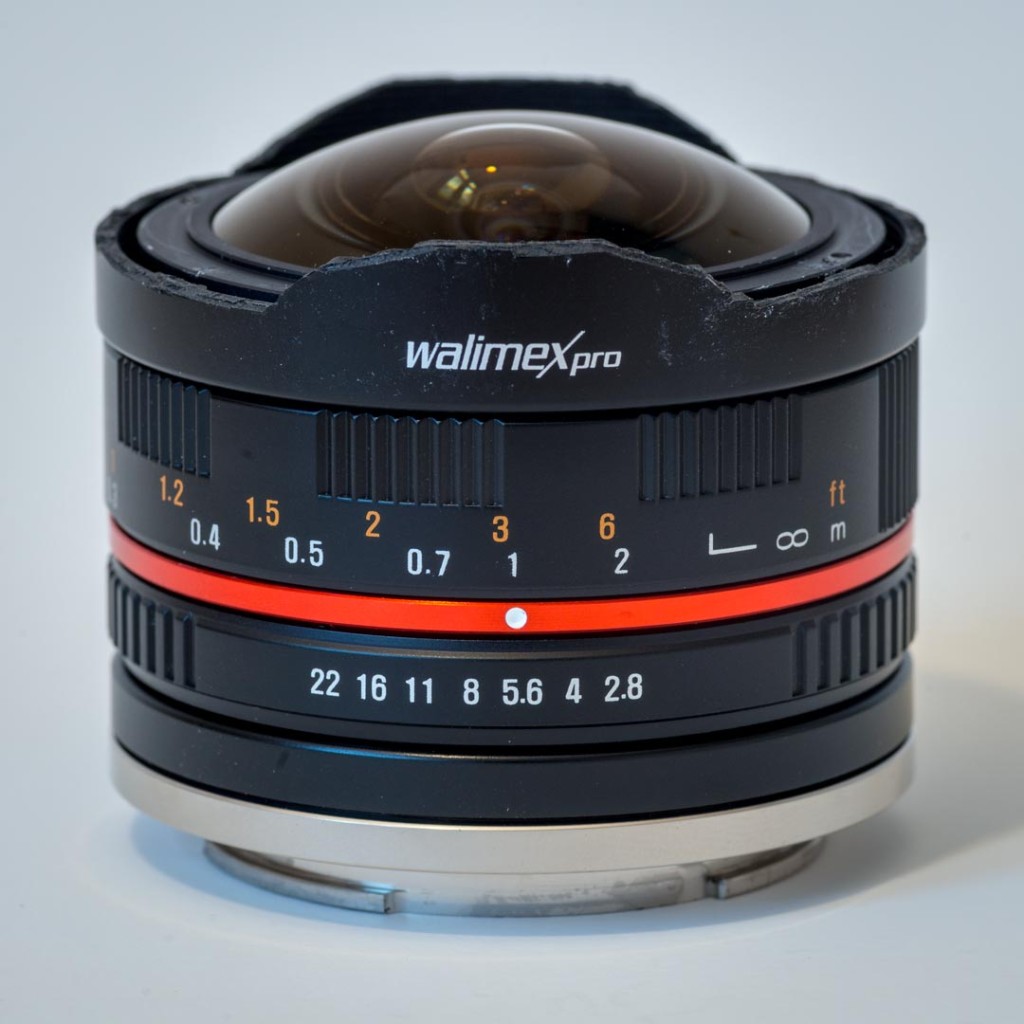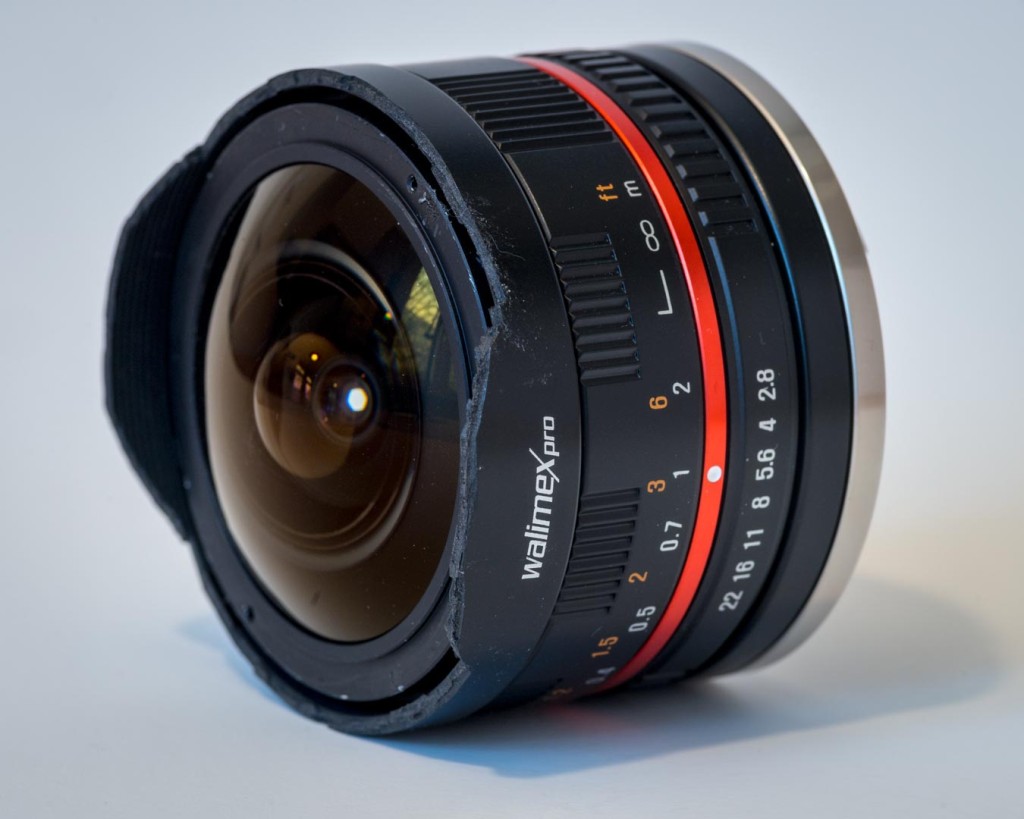 The last image shows the lens attached to a Sony ILCE-7.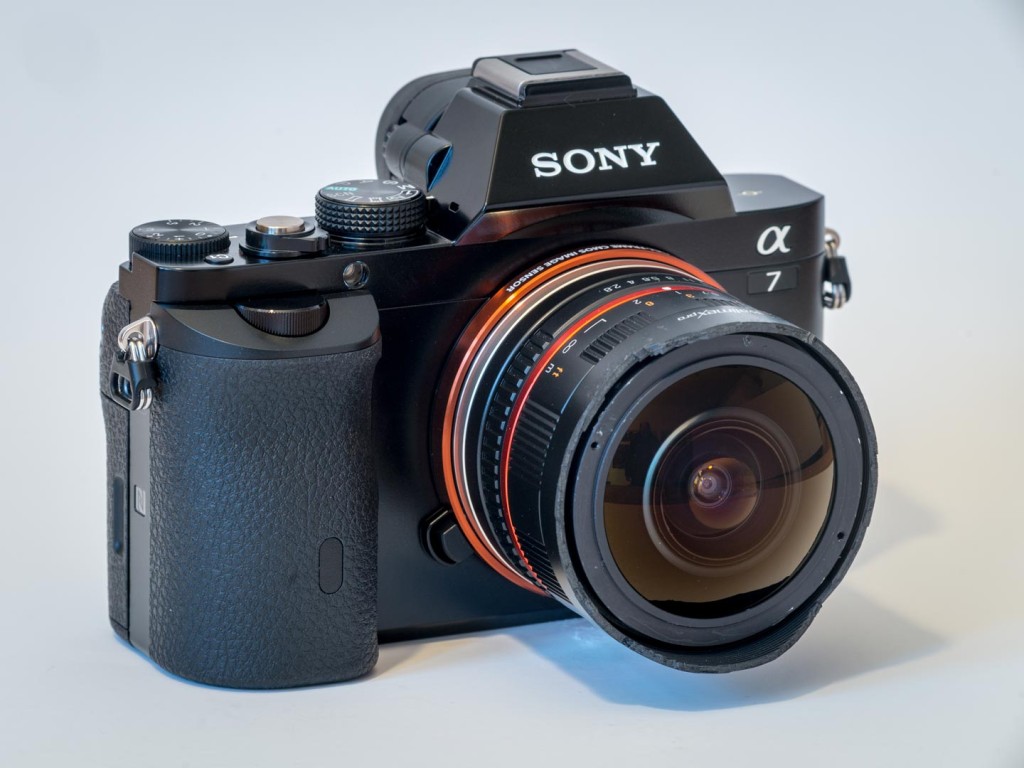 Related Posts
World War I Ruins @ Stilfser Joch (1)
Comparing image crops of Sony LA-EA2 and Sony
Bavarian Ministry of Justice Atrium
Residenz München Kaiserhof (stereographic reprojection)
Comparing images from Opernplatz, Frankfurt am Main (2004
Justice Palace Munich – Atrium Transverse Mercator Up
Bürgersaalkirche – Reprojections
Ruin of Anhalter Bahnhof (2)
Protected: Ausflug 06.04.2014