This image is from the June page of my 2019 calender. It shows the White Dune of Norderney.

Show on map
This panoramic image shows the ferris wheel at the "Wäldchestag" in Frankfurt am Main (Germany). It's a fun fair which takes place once a year in the southern woods of Frankfurt.

Show on map
Technique:
The shooting was done with a 3 meter (appx. 10 ft) pole to reach a more elevated viewpoint. The camera was a Ricoh Theta Z1. The RAW image was optimized in Lightroom and stitched with the plugin for Lightroom. Cleanup of nadir was done with Pano2VR.
This is from my 2019 calender either the June or the December page.
This stereogrpahic reprojection was generated from a spherical panorama I took at an arena polo event at the Munich Airport.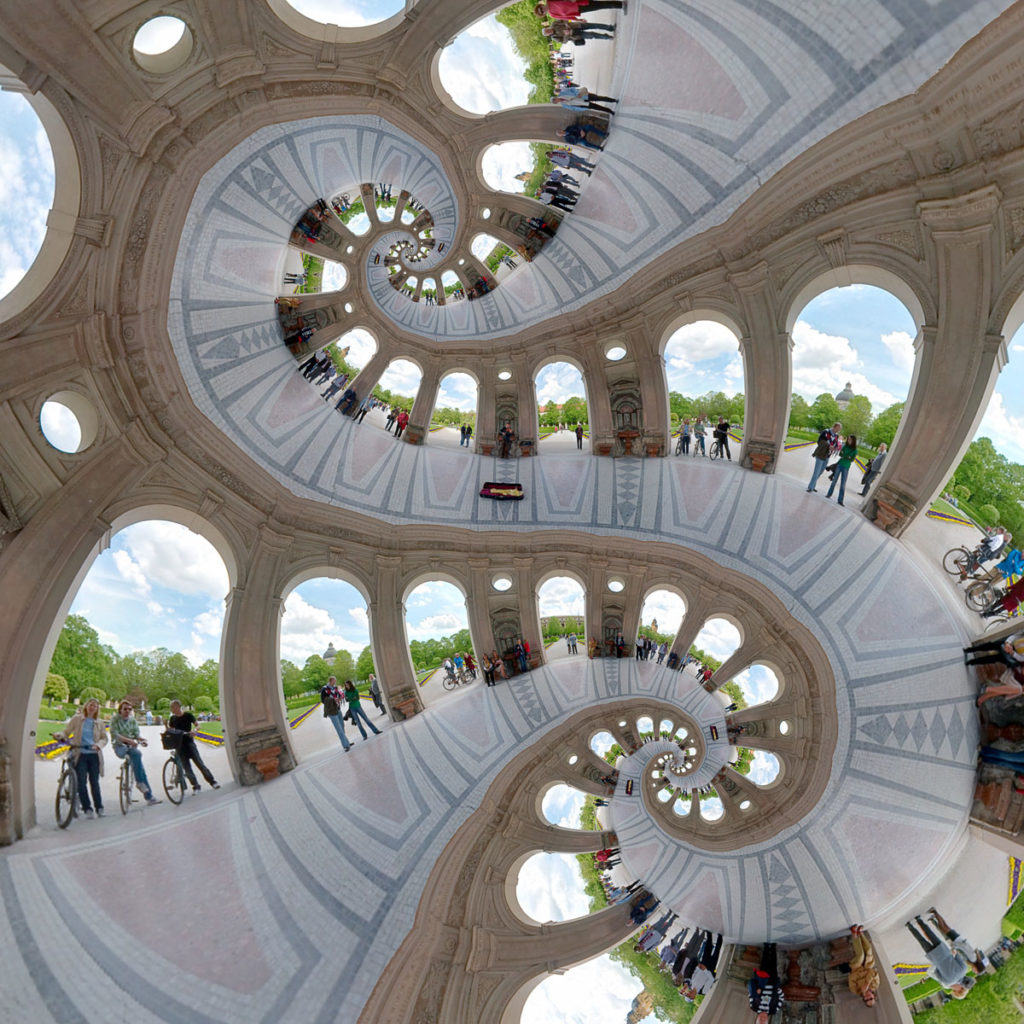 See the interactive version on 360 Cities .