This panoramic image was stitched from five images in portrait orientation. I used a neutral density filter with 10 f-stops to get an exposure of 8 seconds.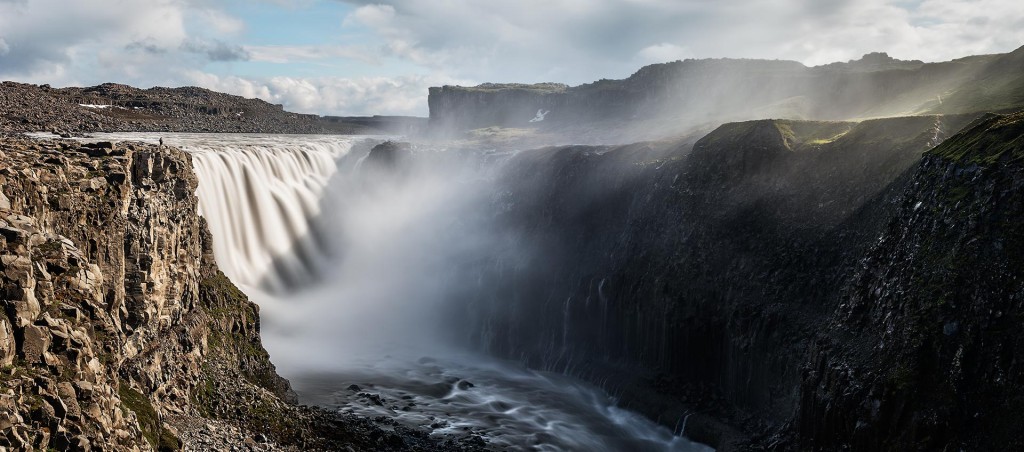 Show on map
Camera Maker: SONY Camera Model: SLT-A99 Exposure Time (sec): 8 F-Number: 6.3 Focal Length (mm): 70 Lens: Sony 70mm-200mm/2.8 G(D)SSM ISO: 50
Related Posts
Visiting Gullfoss and thermal area Geysir
Standing at Gullfoss (Iceland)
In the harbour of Eskifjörður (Iceland).
Standing at Dettifoss (Iceland)
Standing behind Seljalandsfoss at sunset
Reprojected Mausoleum of the Family 'Von Gans'
To Eldgjá canyon and back again
Hvítserkur – A Rock Formation in the Sea