This panorama was stitched from 5 images in portrait orientation. The projection is rectilinear. I used a neutral density filter with 10 f-stops to get an exposure time of 8 seconds.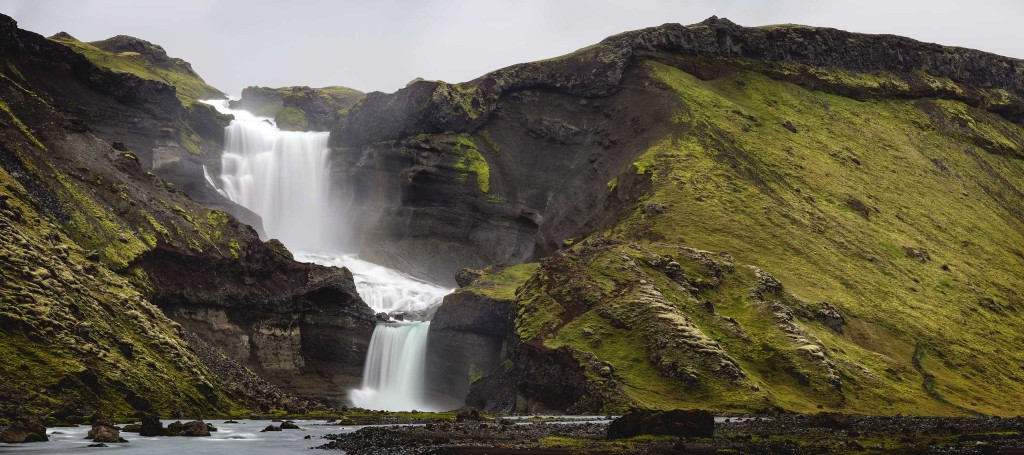 Show on map
Camera Maker: SONY
Camera Model: SLT-A99
Exposure Time (sec): 8
F-Number: 7.1
Focal Length (mm): 150
Lens: Sony 70mm-200mm/2.8 G(D)SSM
ISO: 200
Related Posts
Voigtländer Ultra Wide Heliar 12mm/5.6 (on Sony NEX-7)
Reprojected Akureyrarkirkja – Inside
View over Lagarfljót near Hengifoss
Ludwig Maximilian University of Munich – Stereographic Double
Reprojection of a small waterfall near Kirkjubæjarklaustur (Iceland).
Ófærufoss in Eldgjá Canyon
Standing at Gatklettur, a rock formation near Arnarstapi