This panorama was stitched from 5 images in portrait orientation. The projection is rectilinear. I used a neutral density filter with 10 f-stops to get an exposure time of 8 seconds.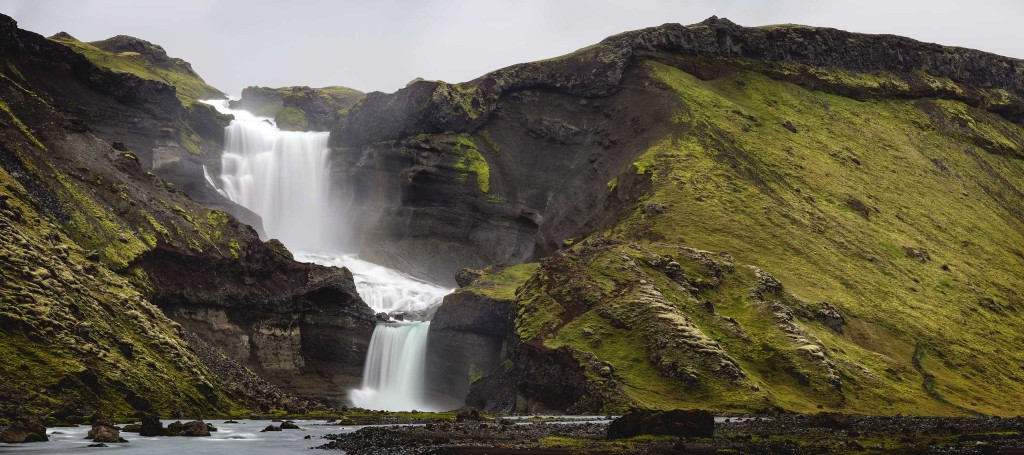 Show on map
Camera Maker: SONY
Camera Model: SLT-A99
Exposure Time (sec): 8
F-Number: 7.1
Focal Length (mm): 150
Lens: Sony 70mm-200mm/2.8 G(D)SSM
ISO: 200
Related Posts
Standing behind Seljalandsfoss at sunset
Skyline of Frankfurt am Main at dusk (2014)
Reprojection in the harbour of Eskifjörður (Iceland).
To Eldgjá canyon and back again
Panorama at Hengifoss (vedutismo projection)
Long time exposure at Goðafoss (at day)
Friedhof Nantwein in Wolfratshausen
Reprojection of 'Standing inside Skálholtdómkirkja (Iceland)'
Long time exposure at Goðafoss (at night)