Upon seeing the unique structure of Allen Lambert Galleria for the first time in a panoramaic image I wanted to take my own one. I tried to find a spot which is as centered in the structure as possible, because one of my goals was to create reprojections of the spherical image. Here are the results: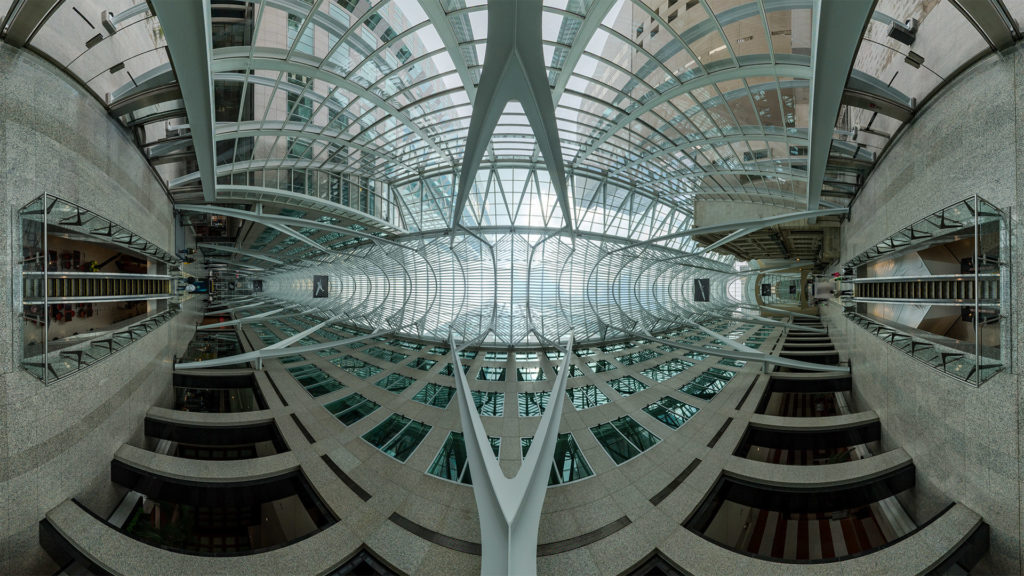 Show on map
Camera Maker: SONY
Camera Model: ILCE-QX1
Exposure Time (sec): 1/125
F-Number: 7.1
Focal Length (mm): 8

Related Posts
Reprojected Imberger Horn Summit View
Wendelstein View Point Gacher Blick
Standing at Steaming Cliffs in Hell's Gate geothermal
Hvítserkur – A Rock Formation in the Sea
Reprojected orchestra shell in Oberstdorf
Reprojected Hallgrímskirkja (Reykjavík, Iceland)
Impressions from the 125. Zentral-Landwirtschafts Fest #2
Rebuilding the historic center of Frankfurt am Main.
Imberger Horn Sledge Track
Entrance to visitor center of the Shrine of