Upon seeing the unique structure of Allen Lambert Galleria for the first time in a panoramaic image I wanted to take my own one. I tried to find a spot which is as centered in the structure as possible, because one of my goals was to create reprojections of the spherical image. Here are the results: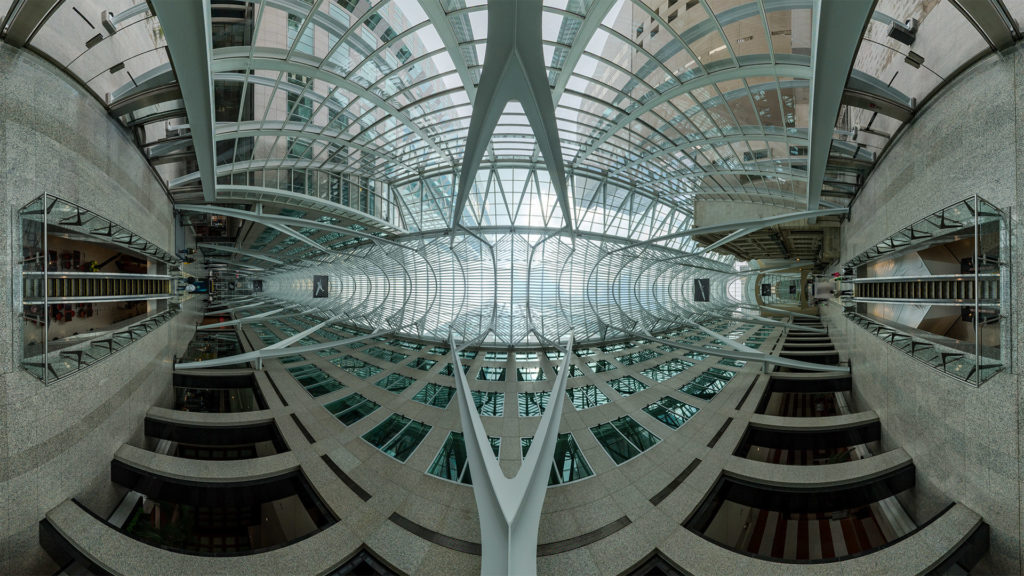 Show on map
Camera Maker: SONY
Camera Model: ILCE-QX1
Exposure Time (sec): 1/125
F-Number: 7.1
Focal Length (mm): 8

Related Posts
In the upper 3rd of Moki Dugway
Reprojection of the Blue Lagoon (Iceland).
Streetlife Festival 2011, Juggler
Parthenon of Books at documenta 14
Frühstückspavillon in Kassel
On the way to Bláhnjúkur (Blue Peak, Iceland).
Luitpoldpark in October (2017)
Standing at Steaming Cliffs in Hell's Gate geothermal