This is from my 2019 calender either the March or the September page.
This Droste type reprojection was generated from a spherical panorama I took in the center of the entrance to Munich's old south cemetery.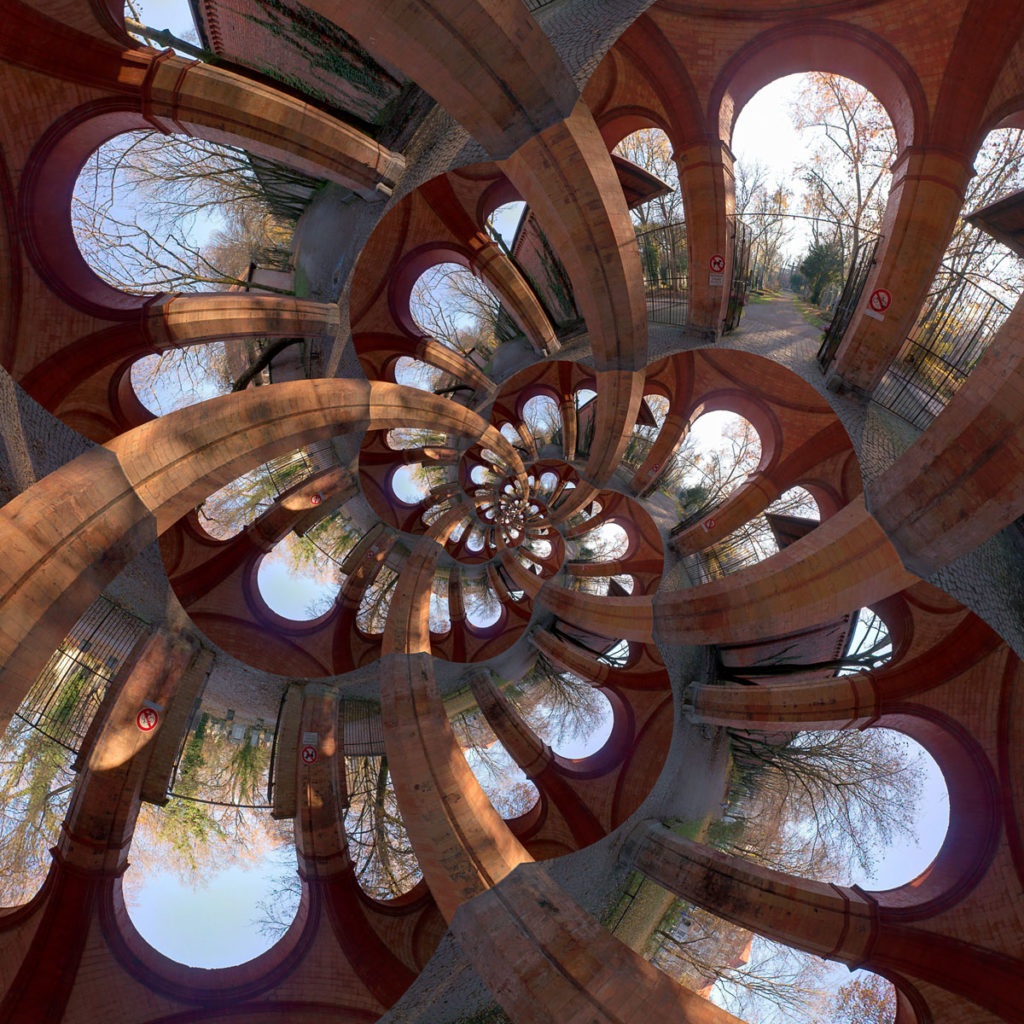 See the interactive version here.

Show on map
Camera Maker: SONY
Camera Model: NEX-5
Exposure Time (sec): 1/20
F-Number: 7.1
Focal Length (mm): 7.5
Related Posts
Wiener Prater Ferrris Wheel – Stereographic Down
Comparing Sony LA-EA2 and Sony LA-EA4
Central atrium of the Block Arcade
Cornerfix profiles for ultra wide Voigtlaender lenses on
Prague Main Station Entrance Dome – Stereographic Up
European Central Bank and Skyline of Frankfurt/M.
Justice Palace Munich – Atrium Stereographic Hexagonal Triple
Residenz München Kaiserhof
Visiting Steampunk HQ in Oamaru.