This image is from the February page of my 2018 calender. This image shows a reprojected spherical panorama which was taken in front of the entrance of the Shrine of Remembrance. Reprojection is little planet (stereographic).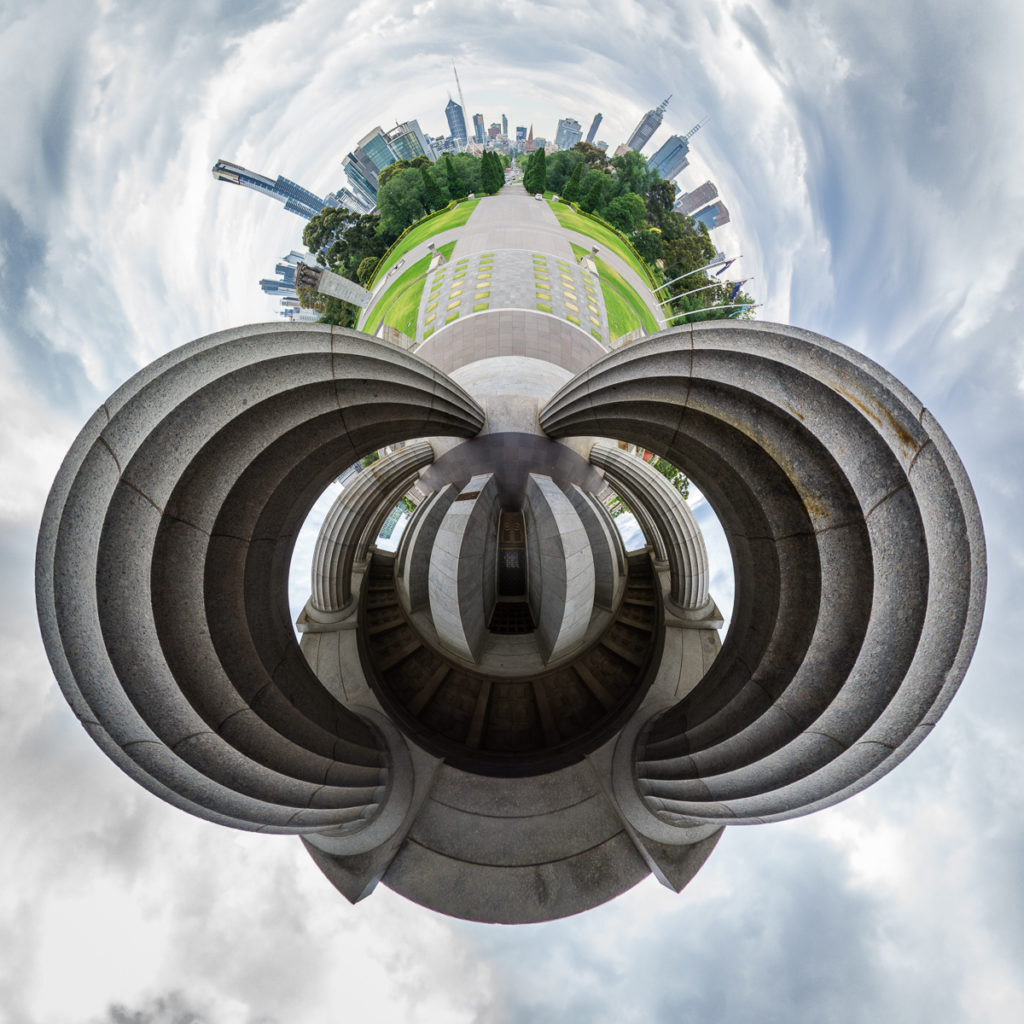 Related Posts
Cylindrical Panorama from a Video Source
PanoTools Meeting 2013 Messina Sicily Second Impression
Protected: Team DIPF at the JPMCCC 2015 in
Pousada de Setúbal; Hotel São Filipe
Bavarian Ministry of Justice Atrium
Reprojected Imberger Horn Summit View (Christmas Tree)
Heini Klopfer ski jump (at the base).
Reprojection of another bridge in Venice
Wendelstein Mountain Station
Sovereign Hill (open-air museum in Ballarat)