This image is from the February page of my 2018 calender. This image shows a reprojected spherical panorama which was taken in front of the entrance of the Shrine of Remembrance. Reprojection is little planet (stereographic).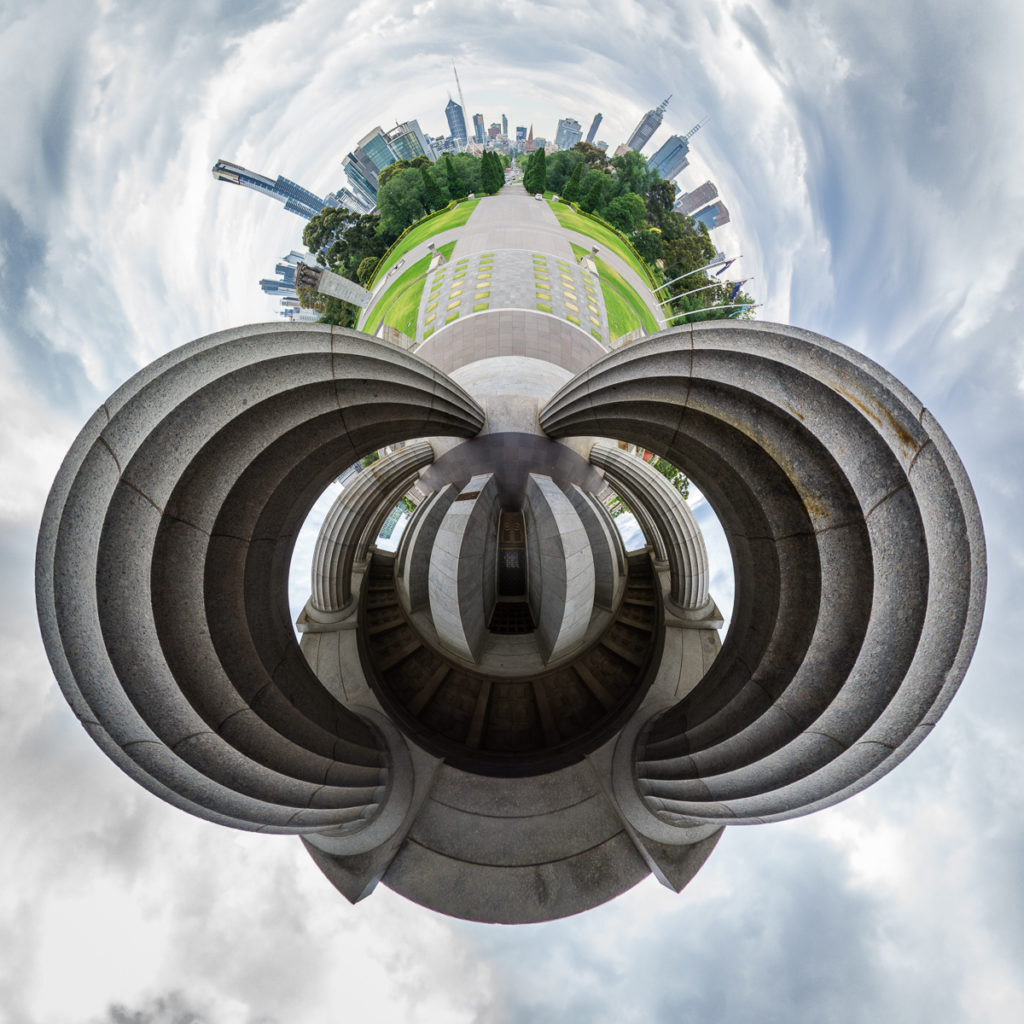 Related Posts
Streetlife Festival 2011, Climbing
Standing at the Freibergsee
Reprojection of Kaiser Wilhelm Memorial Church in Berlin
Construction site of the European Central Bank
World War I Ruins @ Stilfser Joch (1)
Reprojected spherical panorama at Víti (Krafla, Iceland).
Streetlife Festival 2011, Ex+Hop Contest
Standing on Tower Hill in the Tower Hill
Plymouth University Roland Levinsky Building
Towerview St. Paul, West, South