This image is from the February page of my 2018 calender. This image shows a reprojected spherical panorama which was taken in front of the entrance of the Shrine of Remembrance. Reprojection is little planet (stereographic).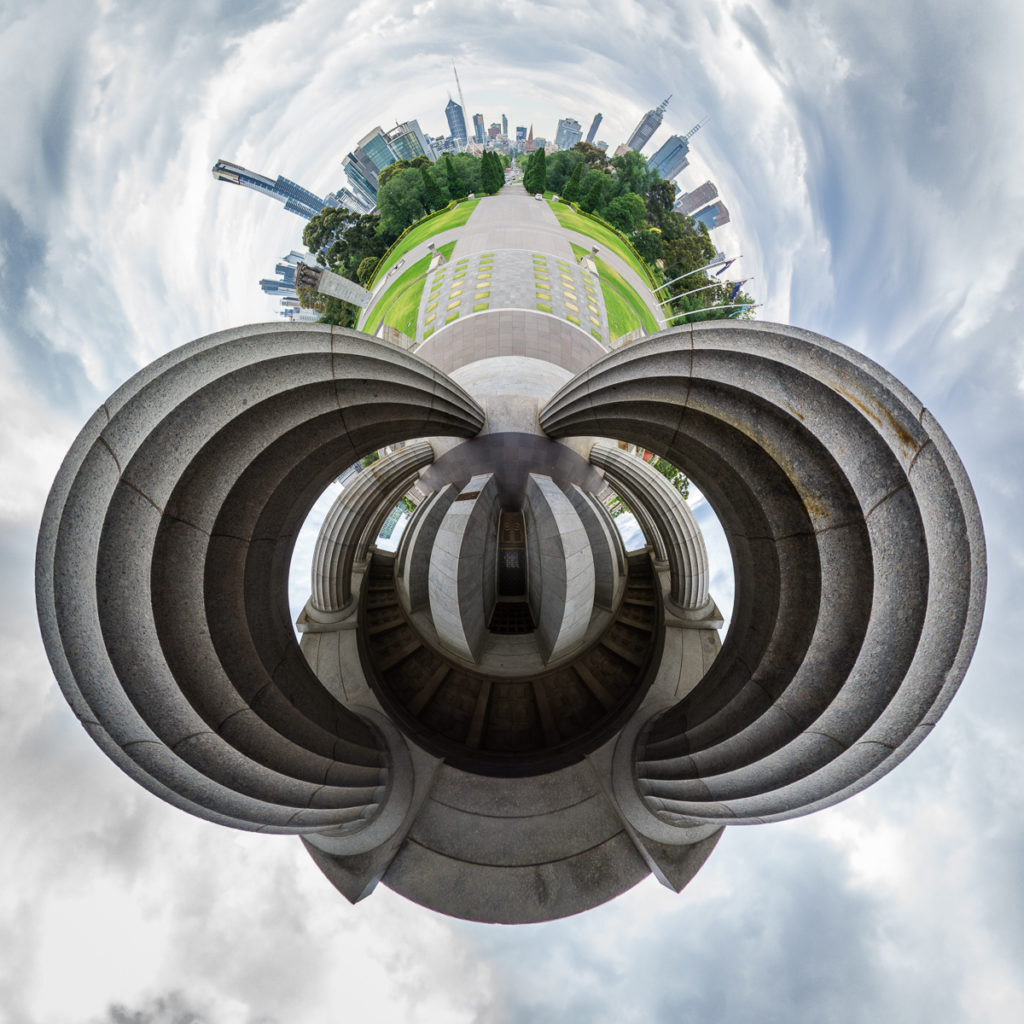 Related Posts
Reprojection of Ponte de la Madalena, Venice
Reprojected German Reichstag building
Jesuitenkirche in Heidelberg
Suspension bridge over Hooker River on the Hooker
Reprojection of 'Standing inside Skálholtdómkirkja (Iceland)'
Ruin of Anhalter Bahnhof (1)
Wooden huts in Bad Hindelang
In the harbour of Eskifjörður (Iceland).
Reprojected Oldest Shopping Mall of The Netherlands (Droste)
On the Giebelstraße near Hinterstein