This image is from the February page of my 2018 calender. This image shows a reprojected spherical panorama which was taken in front of the entrance of the Shrine of Remembrance. Reprojection is little planet (stereographic).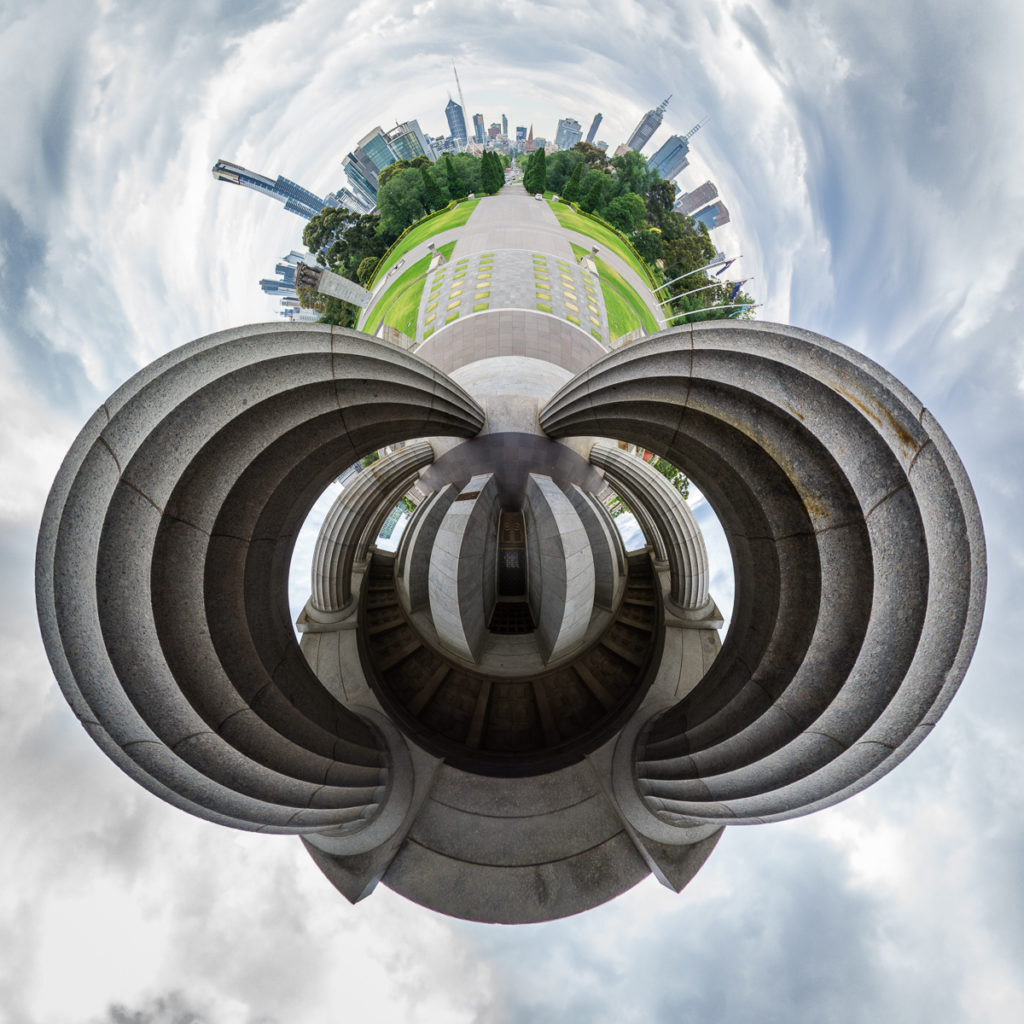 Related Posts
Ófærufoss in Eldgjá Canyon
Standing at Seljalandsfoss in Iceland
Reprojection of Ponte de la Madalena, Venice
Reprojection in the harbour of Eskifjörður (Iceland).
Sculpture Umschreibung – Inside
Colonnade at new portal of main cemetery
Parish Church Birth of the Virgin Mary in
Munich celebrates it's 850th birthday (pole vault)
Reprojected Library Staircase (Again)