This is from my 2019 calender either the May or the November page.
This stereogrpahic reprojection was generated from a spherical panorama I took at an arena polo event at the Munich Airport.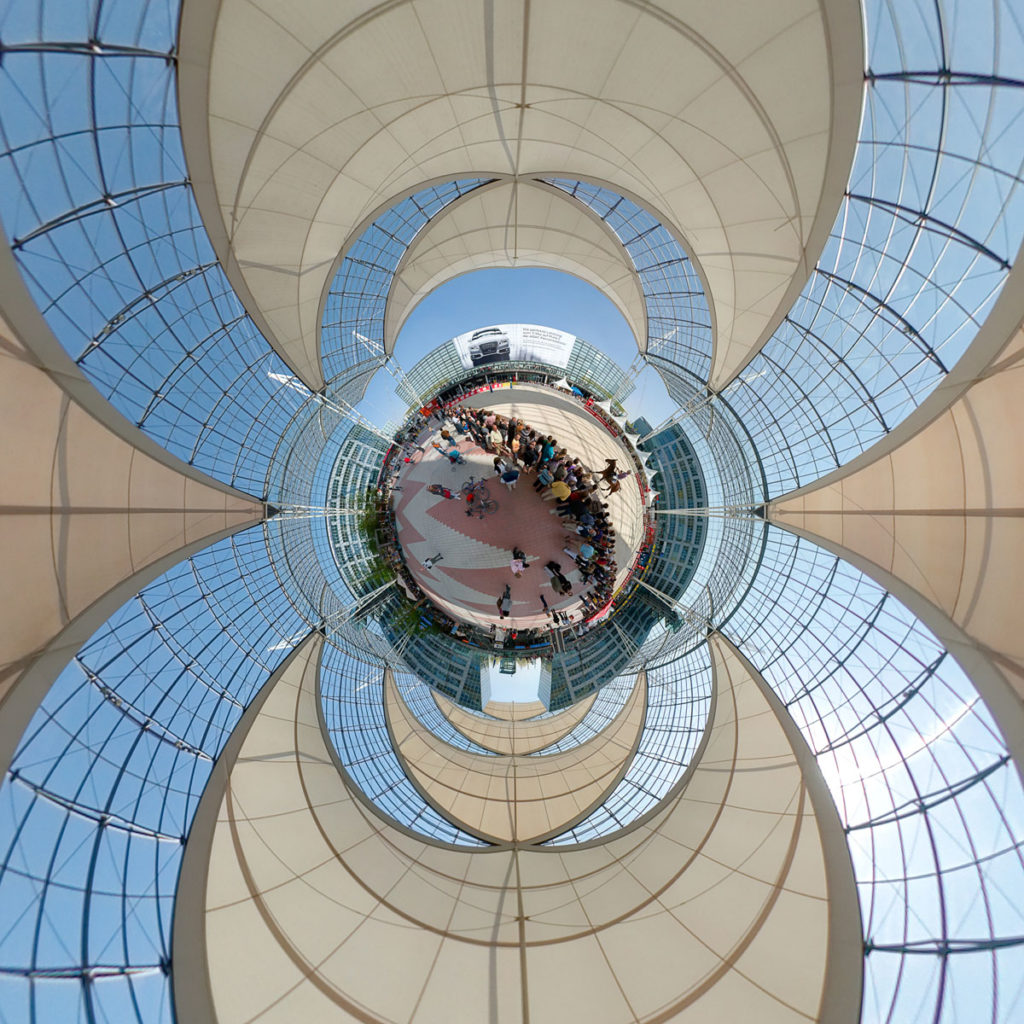 See the interactive version on 360 Cities .

Show on map
Camera Maker: SONY
Camera Model: DSLR-A700
Exposure Time (sec): 1/750
F-Number: 6.7
Focal Length (mm): 8
Related Posts
Jesuitenkirche in Heidelberg
ADAC Headquarters Courtyard – Red Bench Little Planet
Reprojection of Ponte de la Madalena, Venice
On the way to Bláhnjúkur (Blue Peak, Iceland).
Standing at Dettifoss (Iceland)
Reprojected subway station (Oberwiesenfeld, Munich)
Streetlife Festival 2011, Climbing
Wiener Prater Ferrris Wheel – Stereographic Down
Diana Temple – Double Droste Spiral
Reprojection of a small waterfall near Kirkjubæjarklaustur (Iceland).