This is from my 2019 calender either the May or the November page.
This stereogrpahic reprojection was generated from a spherical panorama I took at an arena polo event at the Munich Airport.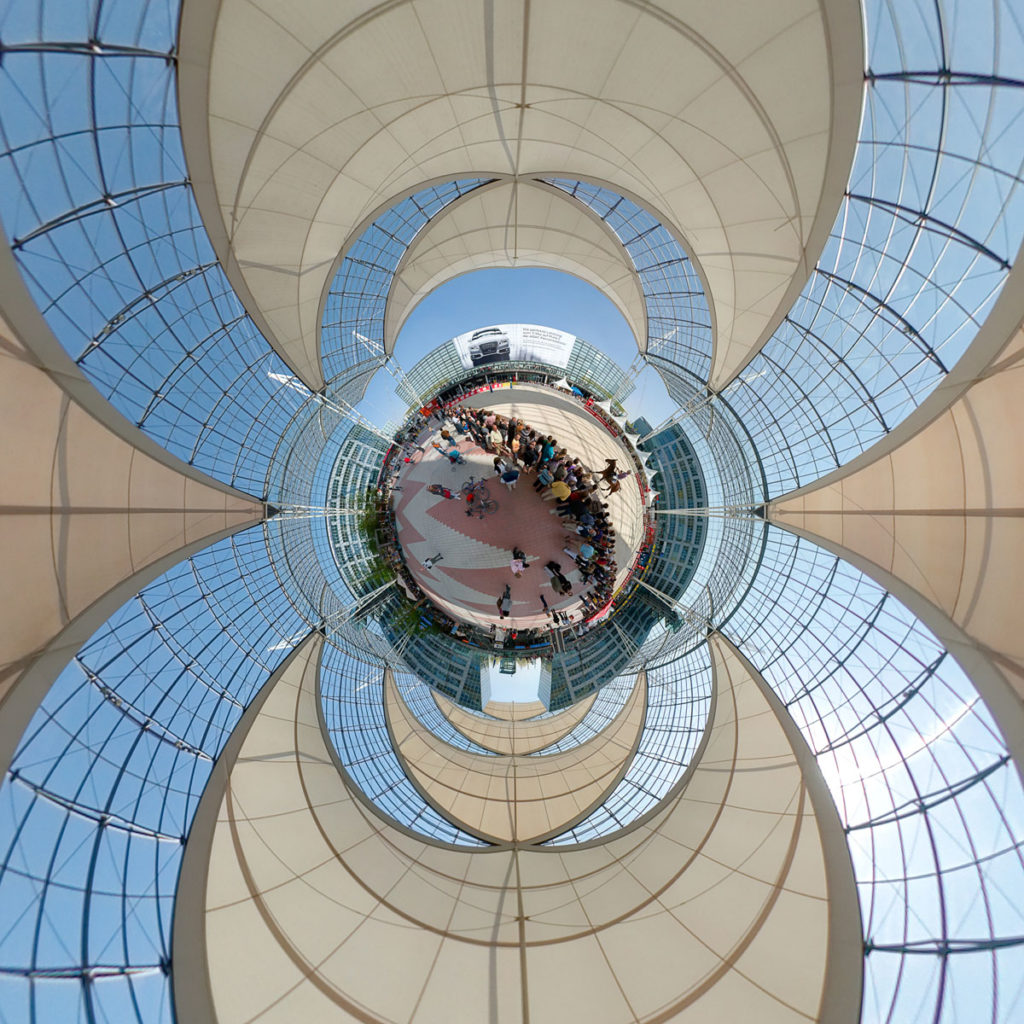 See the interactive version on 360 Cities .

Show on map
Camera Maker: SONY
Camera Model: DSLR-A700
Exposure Time (sec): 1/750
F-Number: 6.7
Focal Length (mm): 8
Related Posts
High Cathedral of Saint Peter in Trier
Making of WWP611 Event Family (timelapse video)
Frühstückspavillon in Kassel
Haagse Passage – Droste Triple Spiral
Powell Point at the South Rim of the
Skyline of Frankfurt am Main on a sunny
Standing on the beach of Beachport (AUS).
Protected: Ausflug nach Seligenstadt
Wendelstein View Point Gacher Blick
Reprojected construction site of the European Central Bank