This is from my 2019 calender either the January or the July page.
This Transverse Mercator reprojection was generated from a spherical panorama I shot standing in the middle of Bad Hindelang's church St. Johannes der Täufer.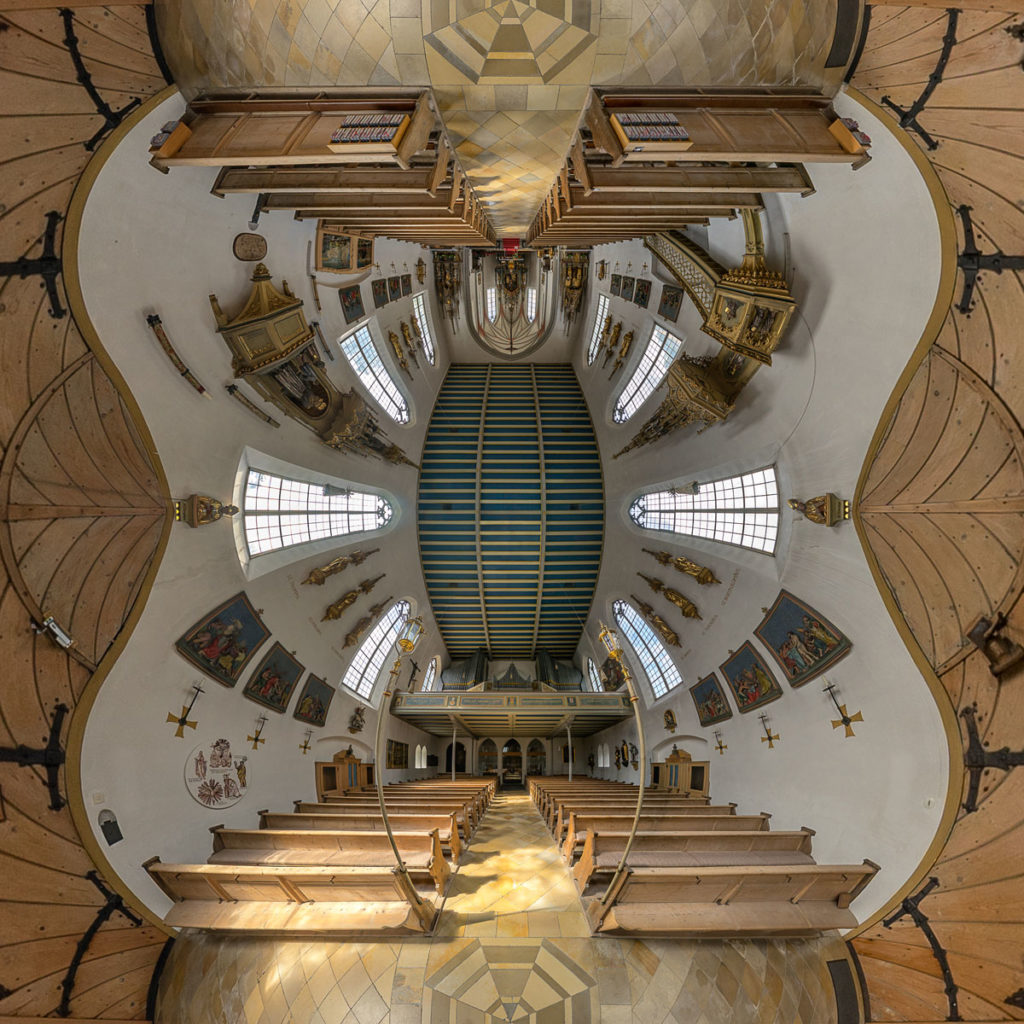 See the interactive version here.

Show on map
Camera Maker: SONY
Camera Model: ILCE-7
Exposure Time (sec): 1/60
F-Number: 7.1
Focal Length (mm): 8
Related Posts
In the public park "Garden of the Gods"
Reprojection of the Blue Lagoon (Iceland).
Cruising inside Crooked Arm of Doubtful Sound
Baoleskopf Viewpoint near the Summit Cross (Google Embedded
Residenz München Kaiserhof
Munich Fire Brigade Rescue from Heights
Wiener Prater Ferrris Wheel – Stereographic Down
Comparing image crops of Sony LA-EA2 and Sony
Allen Lambert Galleria – Reprojections