This is from my 2019 calender either the January or the July page.
This Transverse Mercator reprojection was generated from a spherical panorama I shot standing in the middle of Bad Hindelang's church St. Johannes der Täufer.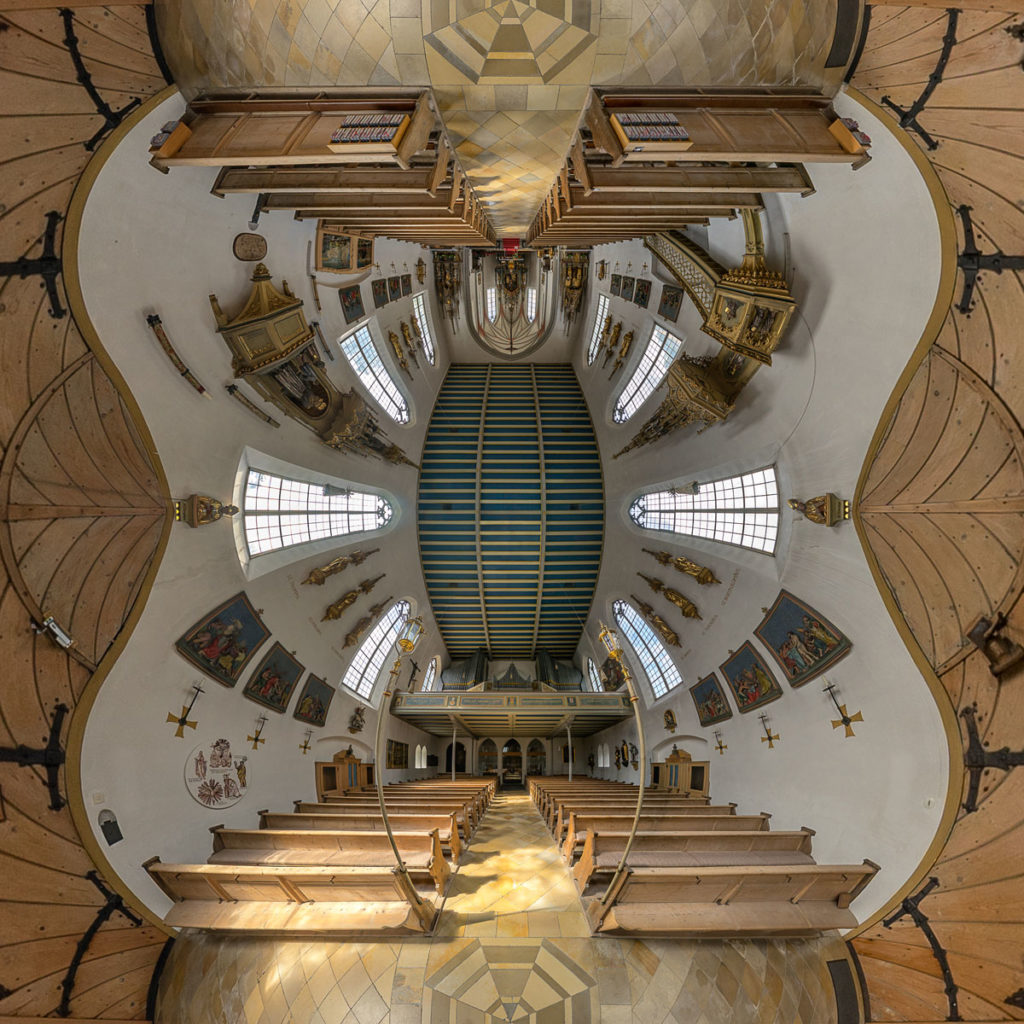 See the interactive version here.
Related Posts
Zytglogge (Clocktower of Bern)
Powell Point at the South Rim of the
At the Petrified Forest near Cape Bridgewater (AUS).
Munich Airport Arena Polo – Stereographic Down
Wendelstein Summit Ascent
Reprojection of another bridge in Venice
Heini Klopfer ski jump (at the base).
Wendelstein Mountain Station
Reprojected Library Staircase (Again)
ADAC Headquarters Courtyard – Red Bench Transverse Mercator