This is from my 2019 calender either the January or the July page.
This Transverse Mercator reprojection was generated from a spherical panorama I shot standing in the middle of Bad Hindelang's church St. Johannes der Täufer.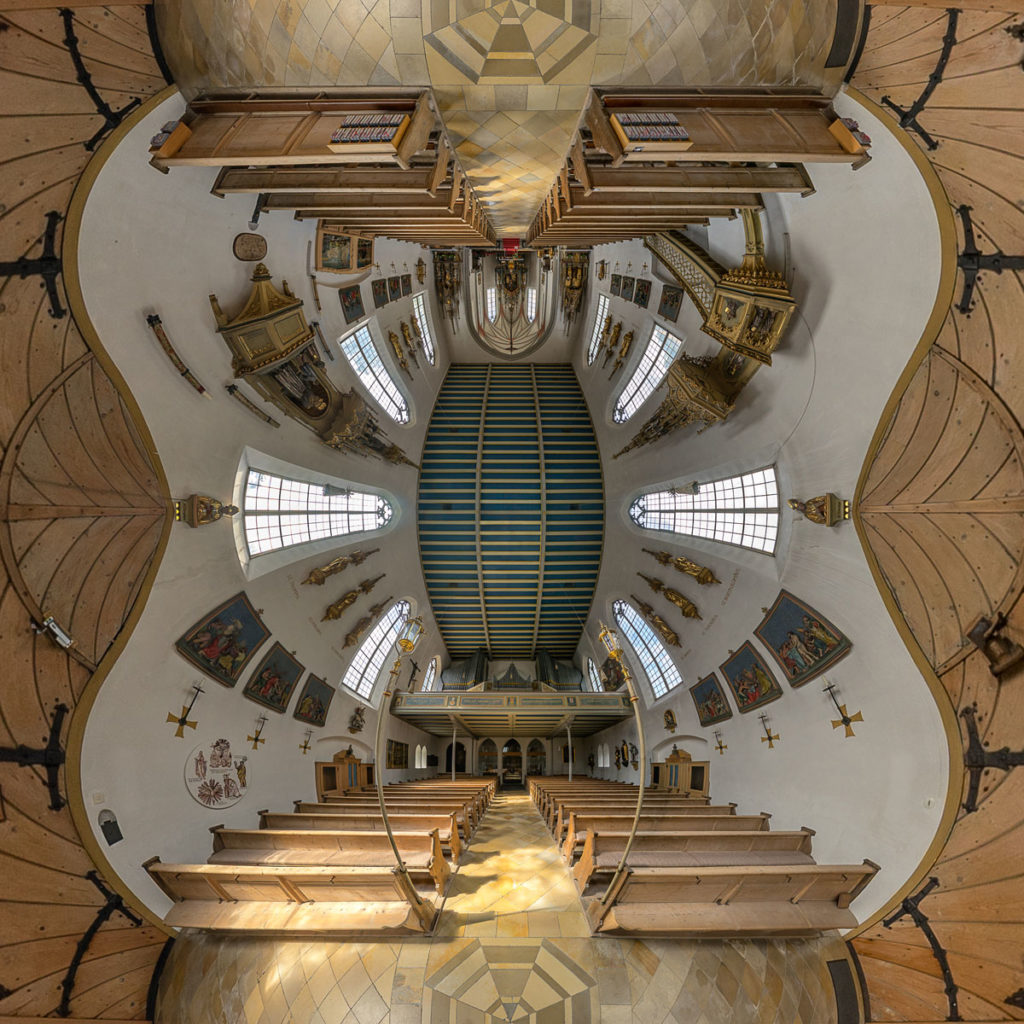 See the interactive version here.

Show on map
Camera Maker: SONY
Camera Model: ILCE-7
Exposure Time (sec): 1/60
F-Number: 7.1
Focal Length (mm): 8
Related Posts
Munich Airport Arena Polo – Stereographic Down
Towerview St. Paul, West, South
Viewpoint at the Navajo Bridges
Prague Main Station Entrance Dome – Stereographic Down
Walking between ferns on the Abel Tasman Coast
On the way to Bláhnjúkur (Blue Peak, Iceland).
Entrance to visitor center of the Shrine of
Standing near the outlet of Cave Stream
View from Nebelhorn to Hintere Entschenalpe