This is from my 2019 calender either the January or the July page.
This Transverse Mercator reprojection was generated from a spherical panorama I shot standing in the middle of Bad Hindelang's church St. Johannes der Täufer.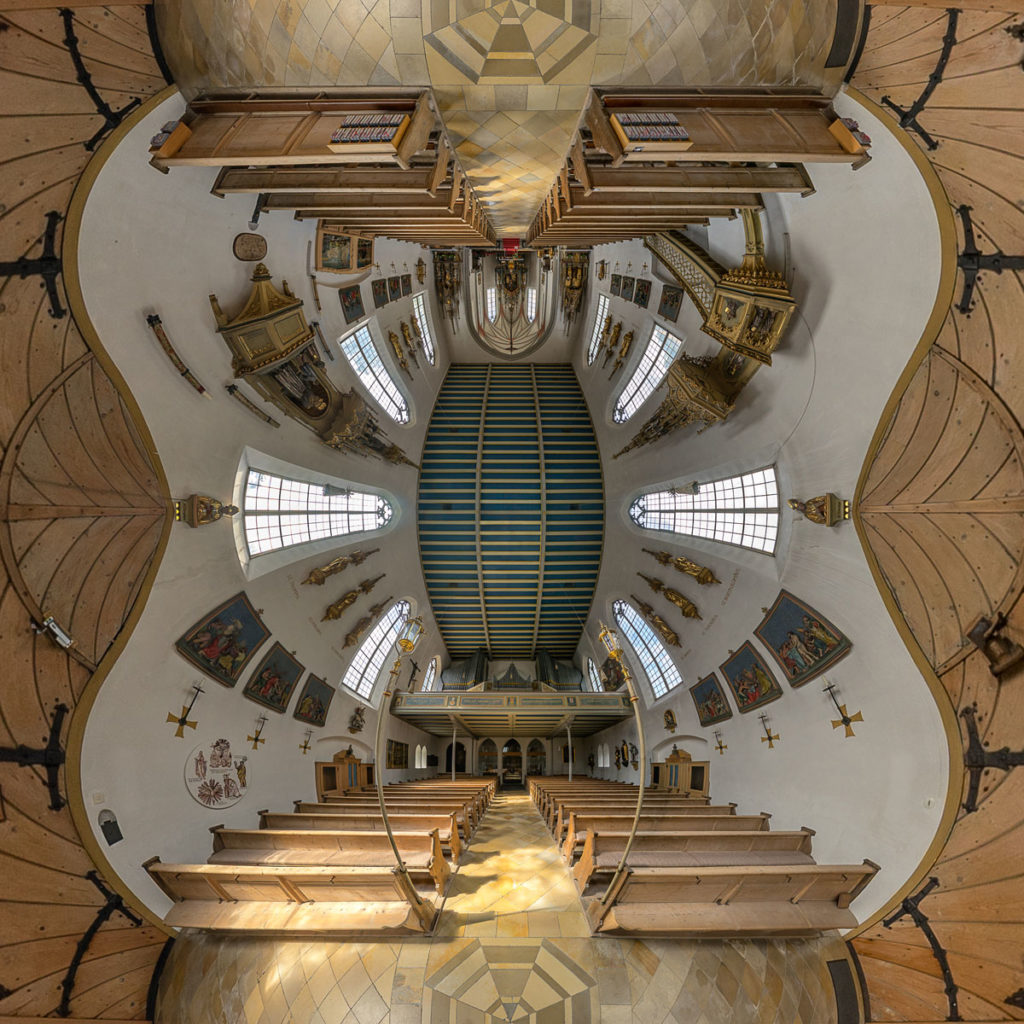 See the interactive version here.

Show on map
Camera Maker: SONY
Camera Model: ILCE-7
Exposure Time (sec): 1/60
F-Number: 7.1
Focal Length (mm): 8
Related Posts
Standing on Tower Hill in the Tower Hill
European Central Bank and Skyline of Frankfurt/M.
Munich Fire Brigade Rescue from Heights
World War I Ruins @ Stilfser Joch (1)
Reprojected Library Staircase (Again)
Schouwburgplein in Rotterdam; The Netherlands
Munich Airport Arena Polo
Reprojected Cine-Teatro São João
Standing at the Freibergsee
Crashed Ice Qualifying Contestant