In the previous post I presented a reprojected version of this panorama. I used the reprojected panorama as a base image for a Droste type reprojection. The result is the christmas tree below.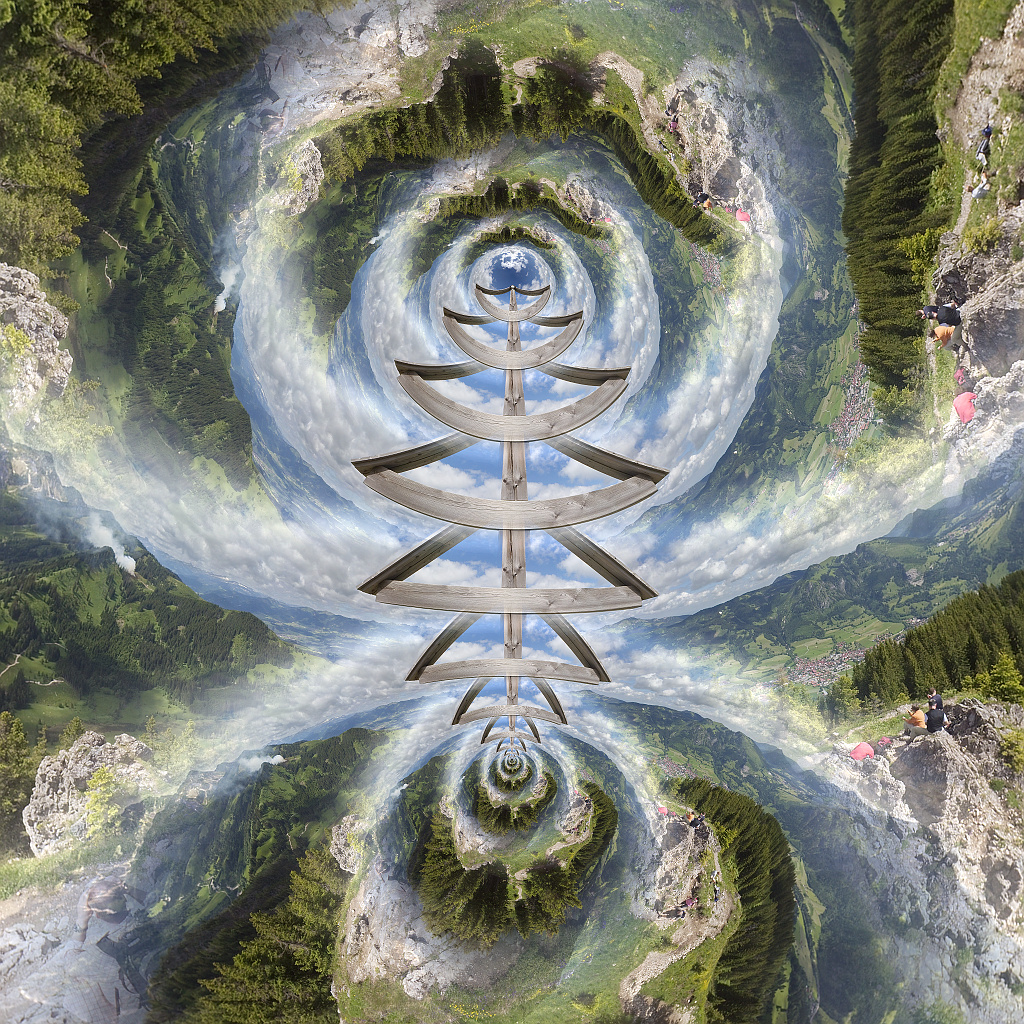 Show on map
Related Posts
Gates of Haast bridge at the Haast Pass
Reprojected construction site of the European Central Bank
View from Mount John over Lake Tekapo.
The Treasury Table Shot 1
Standing inside Double Arch
Reprojected spherical panorama on the way to Bláhnjúkur
Wooden Framework Bridge over Ostrach
Ponte Lombardo, Venice (Google Embedded Version 2013)