This image shows a reprojected version of this panorama. It is the staircase of the Bavarian State Library in a Droste reprojection.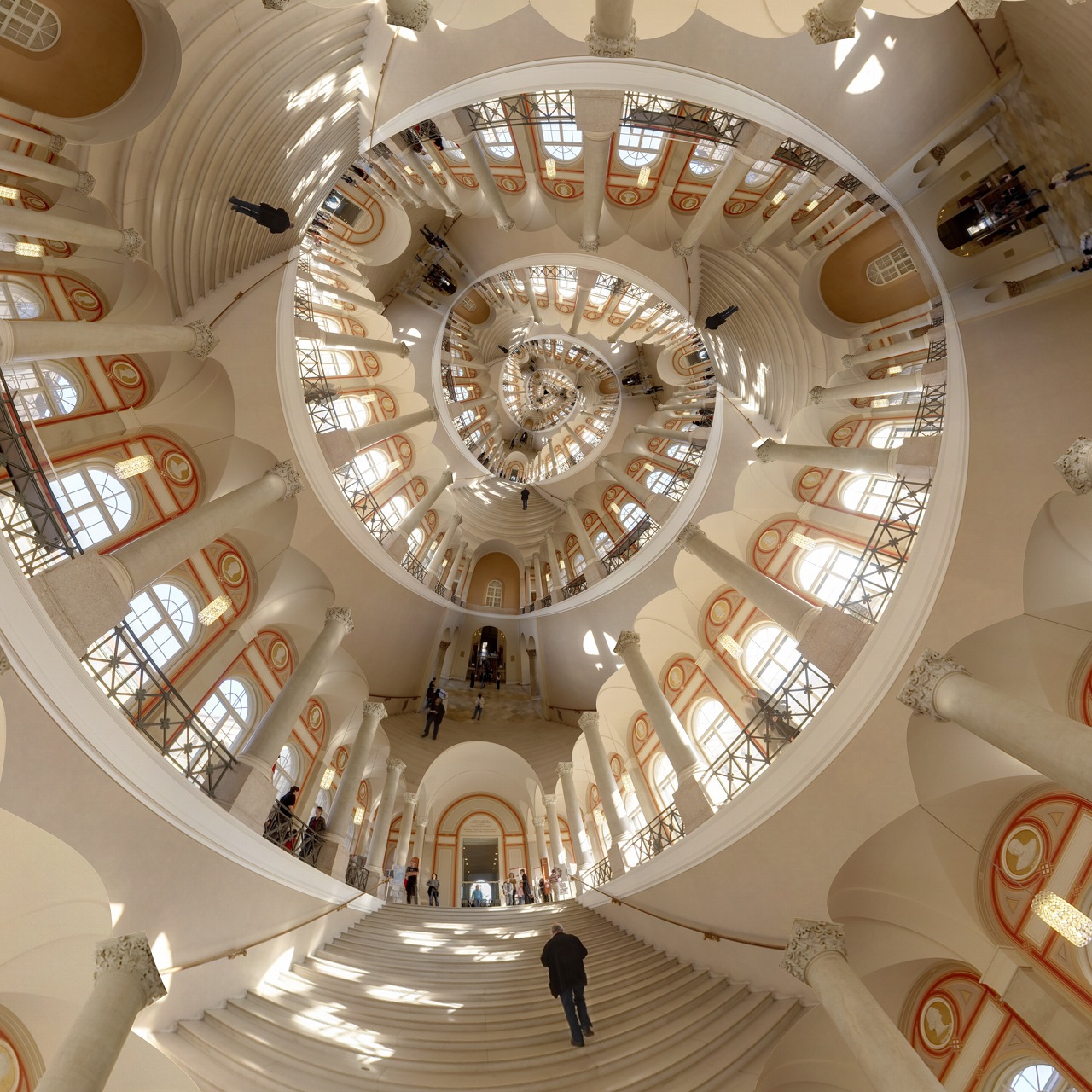 Show on map
Related Posts
Visiting the fun fair Dippemess (reprojected)
Schouwburgplein in Rotterdam; The Netherlands
Reprojected British telephone booth
Reprojected Café Fünf Höfe
Reprojection in the harbour of Eskifjörður (Iceland).
Viewpoint near Iseler summit
Group shot in the yard of Palmela Castle
Reprojected subway station (Westfriedhof, Munich)
Zytglogge (Clocktower of Bern)