This image is from the August page of my 2018 calender. This image shows a remapped photosphere and was taken inside the orchestra shell of Oberstdorf (Bavaria, Germany). Reprojection is little planet (stereographic down).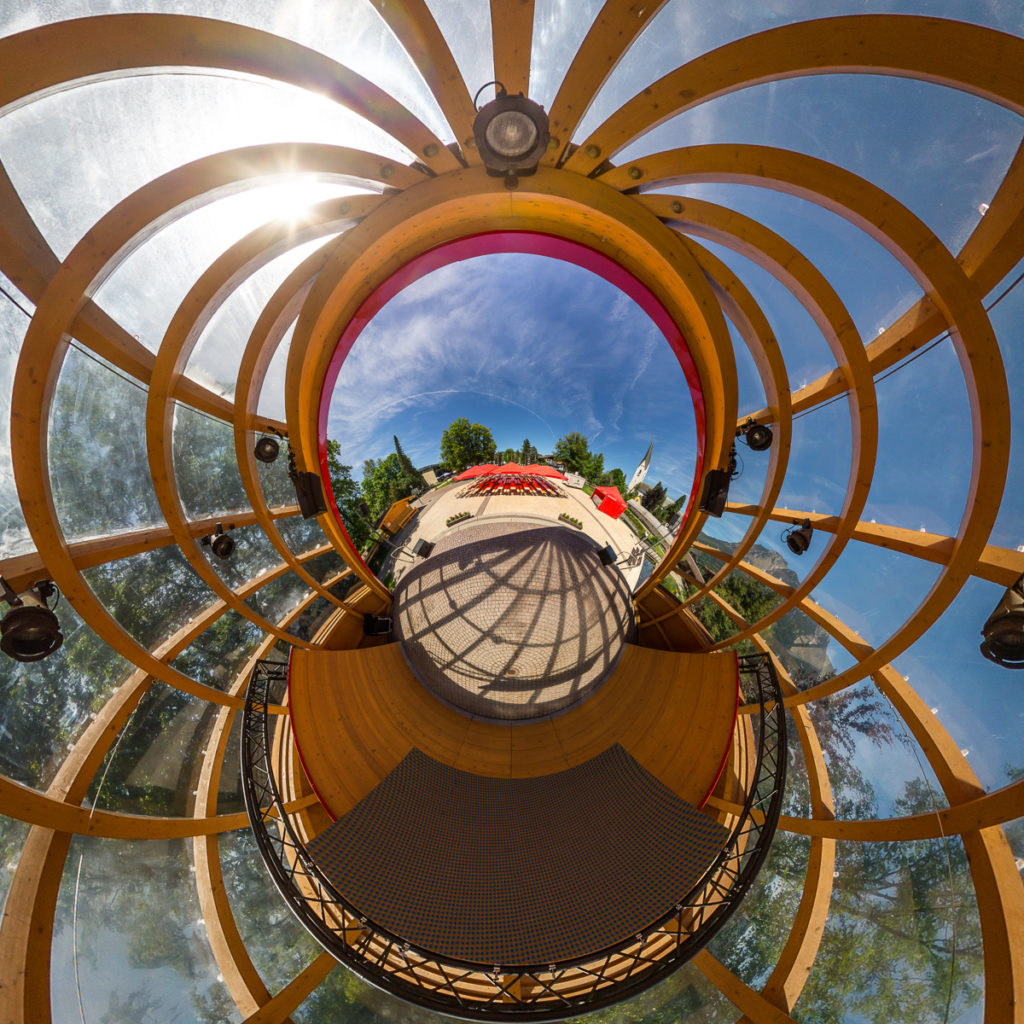 Show on map
Related Posts
Turf church Hofskirkja (Iceland)
Standing between boulders of Quantum Field near Castle
Entrance of the Shrine of Remembrance (Melbourne)
WWP 917 Wood by @panotwinjuergen
At the entry of Luna Park (Melbourne)
Buy a Concrete Pump, Get a Maserati For
View from Mount John over Lake Tekapo.
Hühnermarkt in Frankfurt am Main