This image is from the August page of my 2018 calender. This image shows a remapped photosphere and was taken inside the orchestra shell of Oberstdorf (Bavaria, Germany). Reprojection is little planet (stereographic down).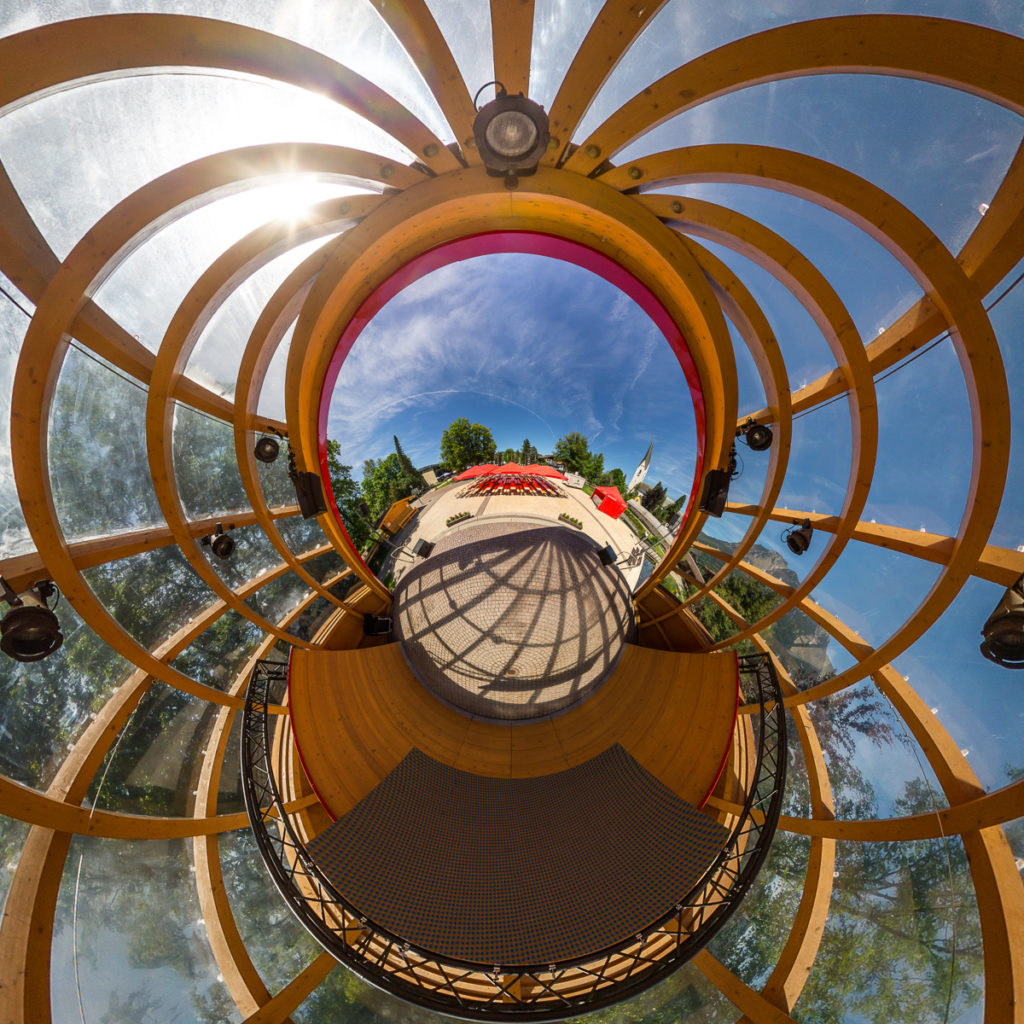 Show on map
Related Posts
Reprojected British telephone booth
Parthenon of Books at documenta 14
At the museum Albertina (Vienna)
Re:Start Mall in Christchurch
Protected: Garagenflohmarkt in Kronberg/Ts.
Reprojected Three Green Stripes (Making Of)
Standing near the outlet of Cave Stream
View from Mount John over Lake Tekapo.
Standing between boulders of Quantum Field near Castle