This image is from the August page of my 2018 calender. This image shows a remapped photosphere and was taken inside the orchestra shell of Oberstdorf (Bavaria, Germany). Reprojection is little planet (stereographic down).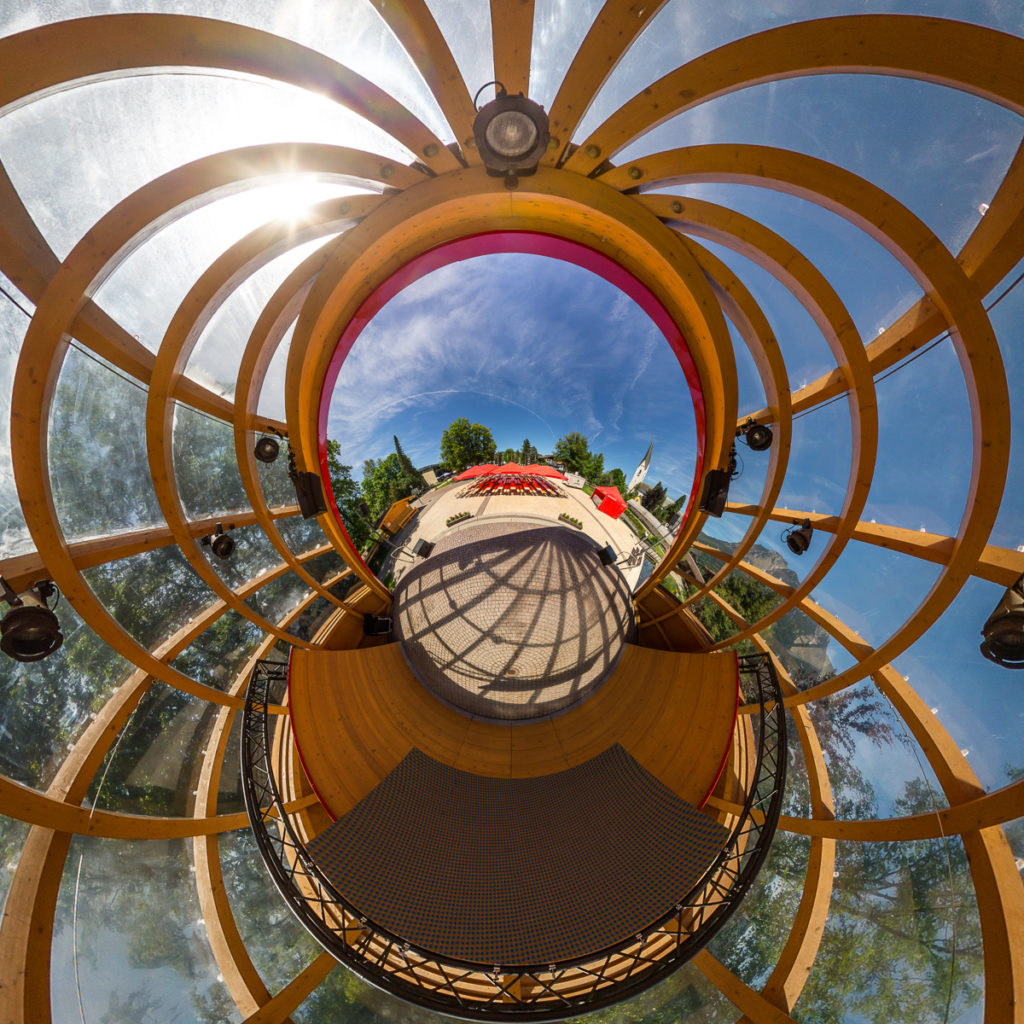 Show on map
Related Posts
View from the tower of Burg Eppstein
Protected: Garagenflohmarkt in Kronberg/Ts.
Inside a Pink Blooming Tree
The garden of Gartenpalais Liechtenstein
Rocks near Point Lonsdale Lighthouse
Visiting Steampunk HQ in Oamaru.
Split Point Lighthouse – Little Planet
Turf church Hofskirkja (Iceland)