This image is from the August page of my 2018 calender. This image shows a remapped photosphere and was taken inside the orchestra shell of Oberstdorf (Bavaria, Germany). Reprojection is little planet (stereographic down).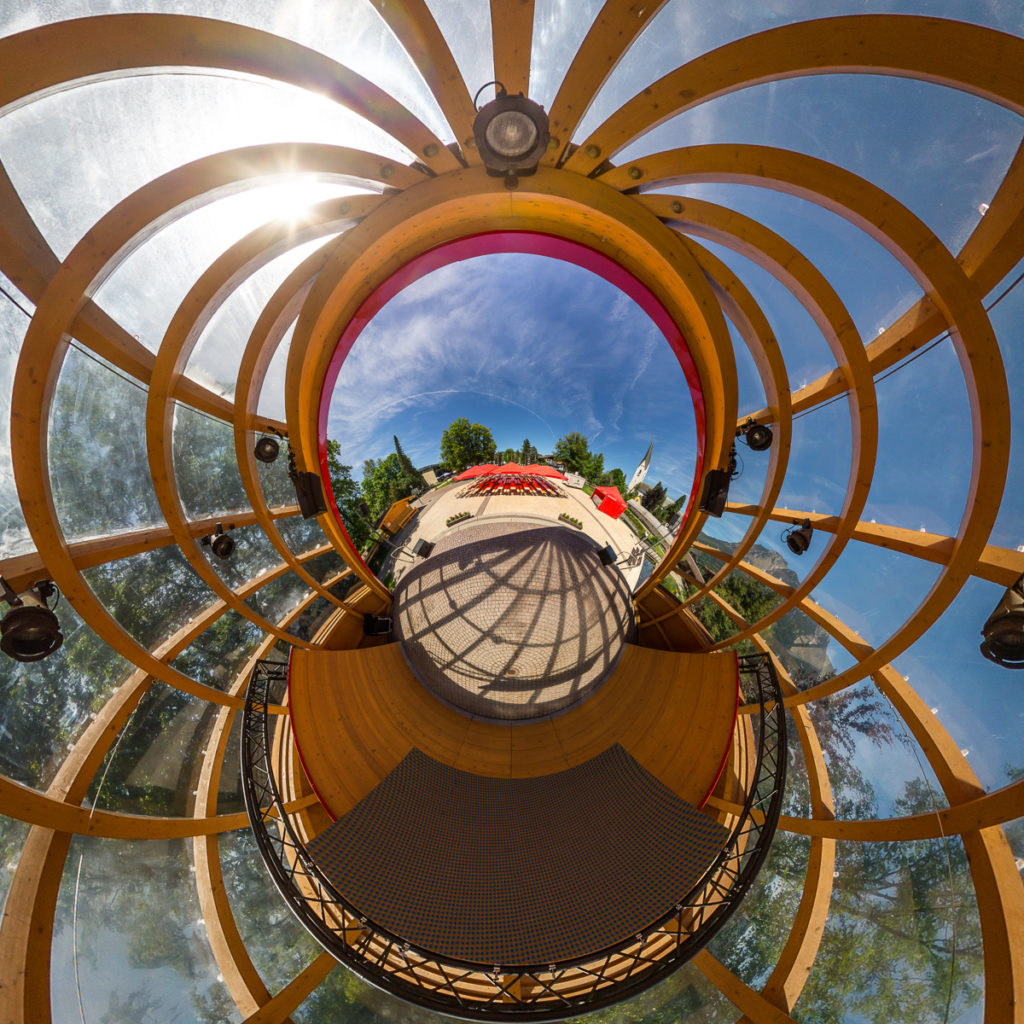 Show on map
Related Posts
Wiener Prater Boomerang – Stereographic Up
Standing at the Blue Lagoon (Iceland).
Frühstückspavillon in Kassel
On a campground with a view
At the entry of Luna Park (Melbourne)
Standing inside the archway between Cathedral Cove and
Protected: Garagenflohmarkt in Kronberg/Ts.
Standing near 'Larry' the Big Lobster in Kingston