These reprojections are based on this spherical panorama. They both show the same church interior, however the first one uses a stereographic up projection, the second one a stereographic down projection.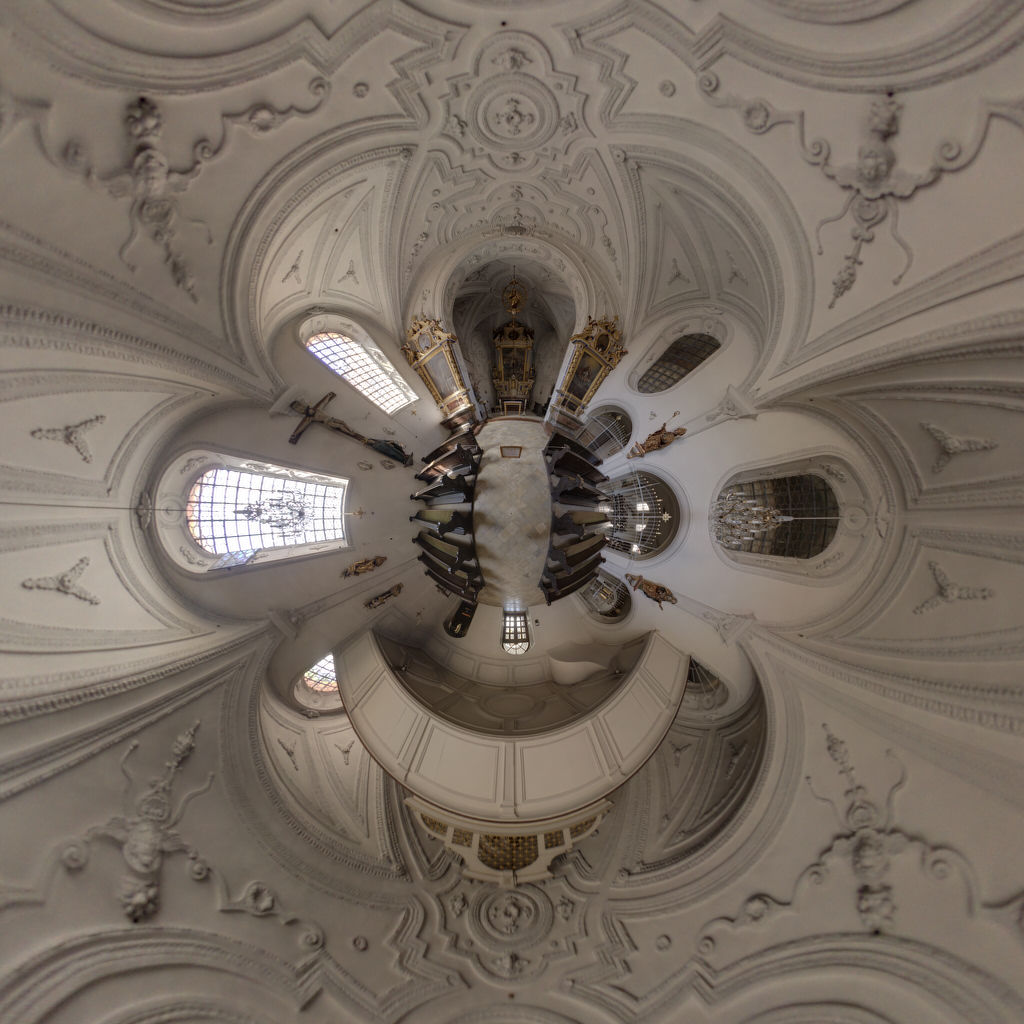 Show on map
Related Posts
Reprojected summer stage in Kronberg.
View from Nebelhorn to Hintere Entschenalpe
Wooden Bridge across the river Ostrach
Protected: Dragon Cup 2015 (Offenbach)
Cranes in the Maritime Museum in Rotterdam; The
St.Sylvester Church Interior
Protected: Garagenflohmarkt in Kronberg/Ts.
Postbridge Telephone Booth
Reprojected Three Green Stripes
Impressions from the 125. Zentral-Landwirtschafts Fest #2