These reprojections are based on this spherical panorama. They both show the same church interior, however the first one uses a stereographic up projection, the second one a stereographic down projection.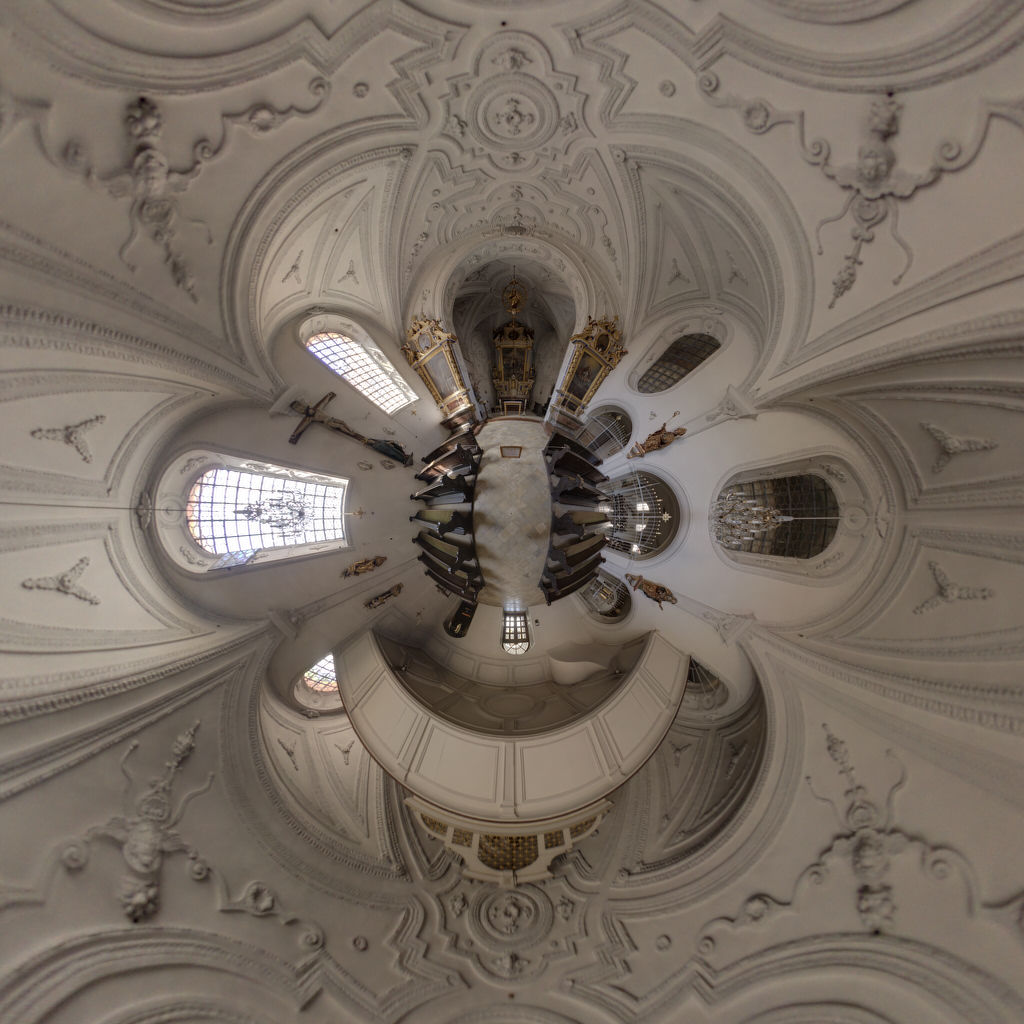 Show on map
Related Posts
St. Peter Church near Tanas
Protected: Garagenflohmarkt in Kronberg/Ts.
Reprojected Three Green Stripes
Parish Church Birth of the Virgin Mary in
Photographers waiting for sunrise at Mesa Arch
Munich subway station Messestadt West
Standing at the Blue Lagoon (Iceland).
Standing on Webb Bridge (Melbourne)
On the summer stage in Kronberg