These reprojections are based on this spherical panorama. They both show the same church interior, however the first one uses a stereographic up projection, the second one a stereographic down projection.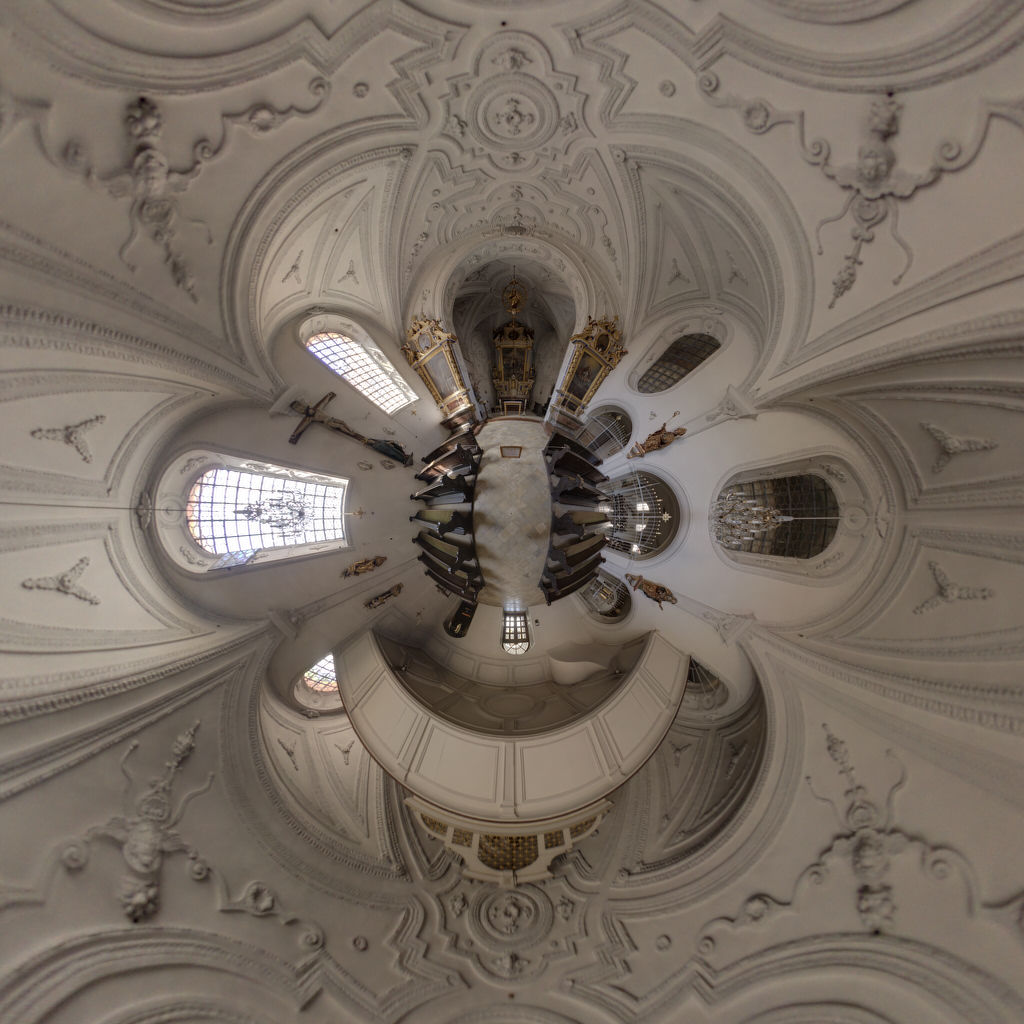 Show on map
Related Posts
Wooden Bridge across the river Ostrach
Baoleskopf Viewpoint near the Summit Cross
Reprojected British telephone booth
St. Peter Church near Tanas
Standing at the Blue Lagoon (Iceland).
Reprojected Cathedral of Messina – Nave
Inside the Matrix (inside the 'Infinity Portal' at
Protected: Garagenflohmarkt in Kronberg/Ts.
Protected: Dragon Cup 2015 (Offenbach)
Stranded Iceberg at Jökulsárlón