These two reprojected spherical panoramas originated from this panorma. The first one shows the classic little planet reprojection, the second one a little tunnel reprojection.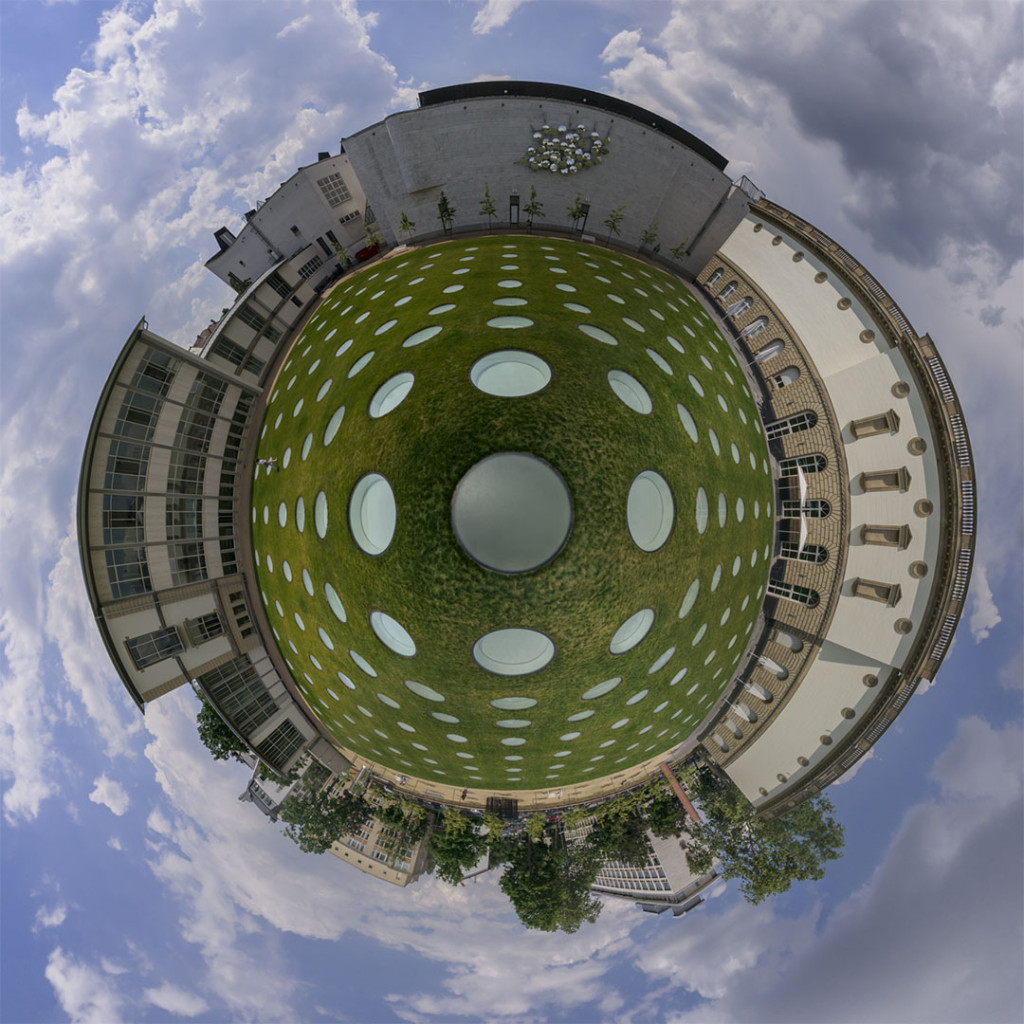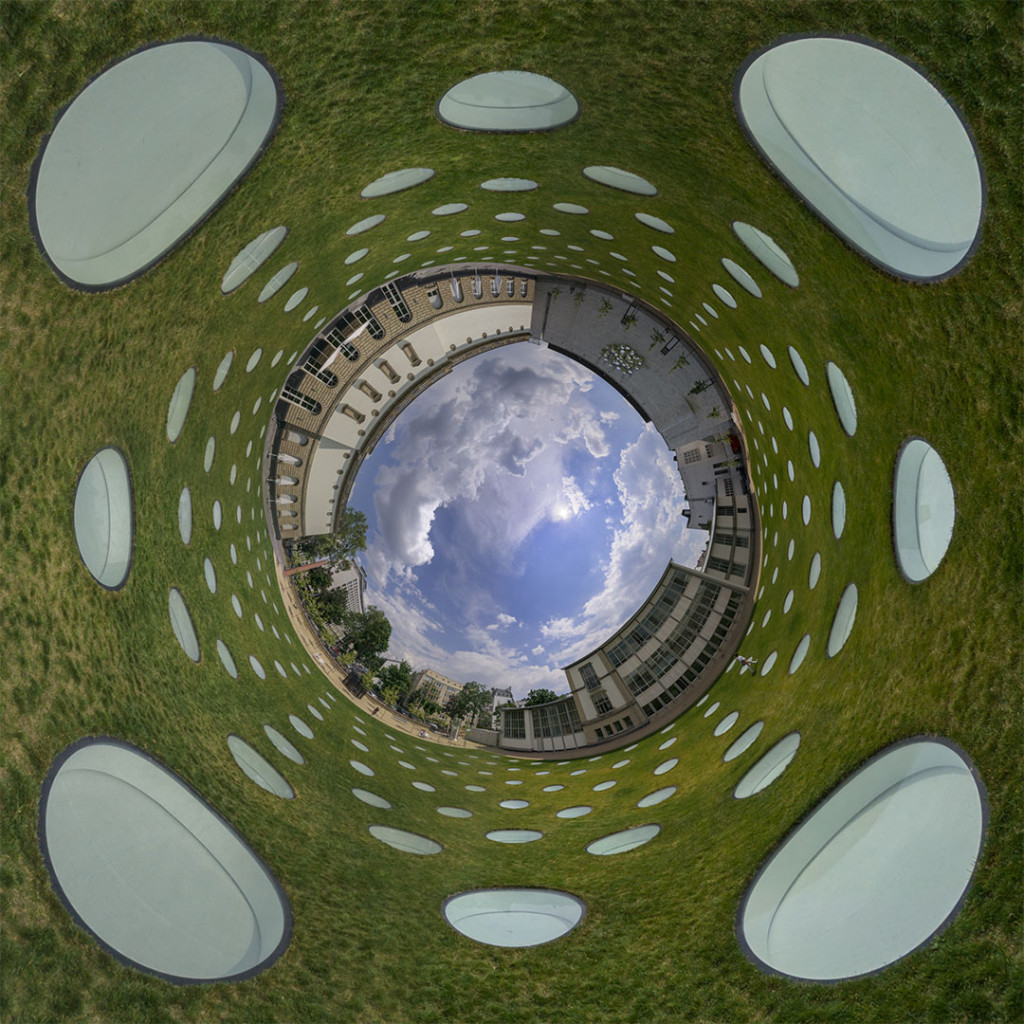 Show on map
Camera Maker: SONY
Camera Model: NEX-6
Exposure Time (sec): 1/2500
F-Number: 7.1
Focal Length (mm): 7.5
Lens: Walimex 7.5mm/F3.5
ISO: 100
Related Posts
Reprojection of a small waterfall near Kirkjubæjarklaustur (Iceland).
Cylindrical Panorama from a Video Source
Städel Museum Frankfurt Courtyard
Kalvarienberg Bad Hindelang
View over Mount Cavendish Reserve
Standing at Öxarárfoss, a waterfall in Þingvellir
Reprojection of Kaiser Wilhelm Memorial Church in Berlin
The sculpture "The Dancers" in Denver, CO
Anti Nuclear Movement Demonstration Stage
PanoTools Meeting 2013 Messina Sicily First Impression