This image is a reprojected version of the panorama Small waterfall near Kirkjubæjarklaustur (Iceland). The projection is "stereographic down".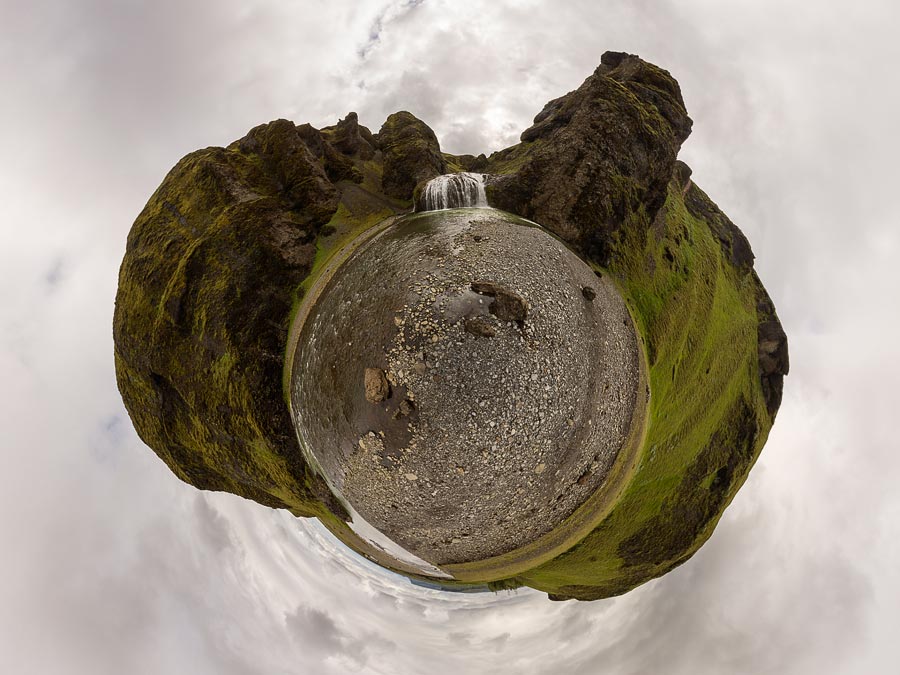 Related Posts
Standing inside the archway between Cathedral Cove and
Comparing Sony LA-EA2 and Sony LA-EA4
German Senior Championships 10000m
Reprojected view of the Breitachklamm (a canyon near
On top of the MAIN TOWER in Frankfurt
Impressions from the 125. Zentral-Landwirtschafts Fest #2
Reprojection of the Blue Lagoon (Iceland).
In the harbour of Eskifjörður (Iceland).