This image is a stereographic reprojection of an old panorama from 2008. I shot the original panorama exactly 6 years ago. And today was this years race of the JPMorgan Chase Corporate Challenge in Frankfurt am Main.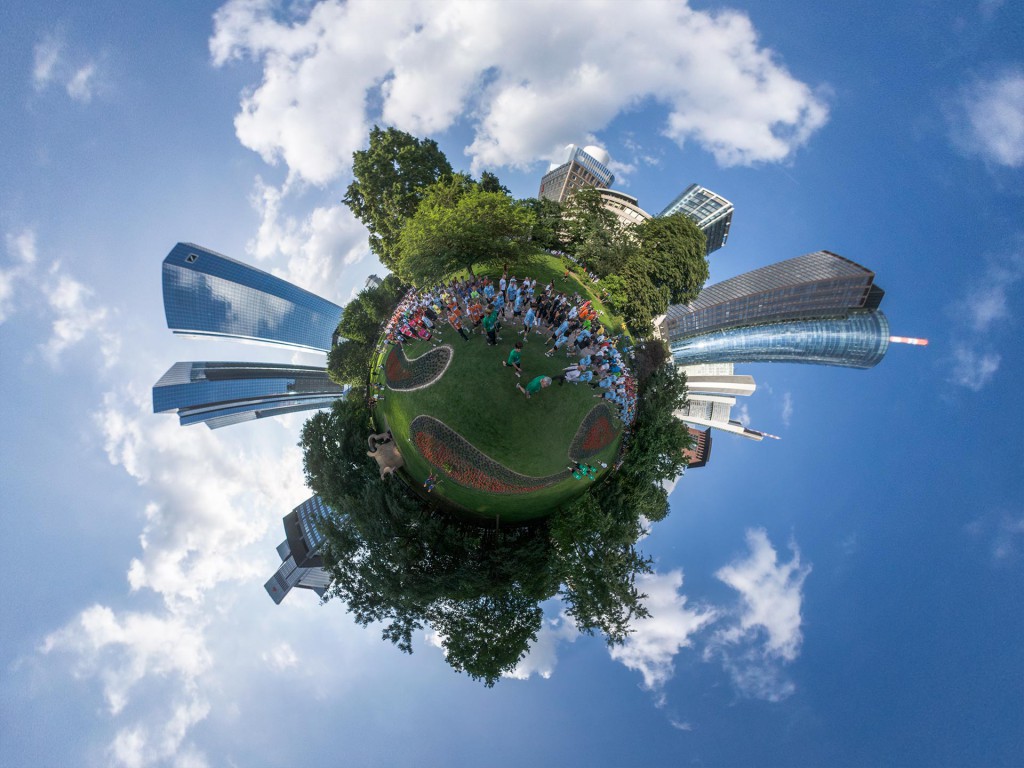 Show on map
Camera Maker: SONY Camera Model: DSLR-A700 Exposure Time (sec): 1/1250 F-Number: 5.6 Focal Length (mm): 8
Related Posts
Turf church Víðimýrarkirkja (Iceland)
At the Petrified Forest near Cape Bridgewater (AUS).
Small waterfall near Kirkjubæjarklaustur (Iceland).
Marble Courtyard in the Castle of Versailles
Reprojected Diana Temple Spiral
Reprojected Akureyrarkirkja – Outside
Standing inside Double Arch
World War I Ruins @ Stilfser Joch (2)
Allen Lambert Galleria – Reprojections
Reprojected German Senior Championships 10000m