This image is a reprojected version of the panorama Standing inside Skálholtdómkirkja (Iceland). The projection is "stereographic down".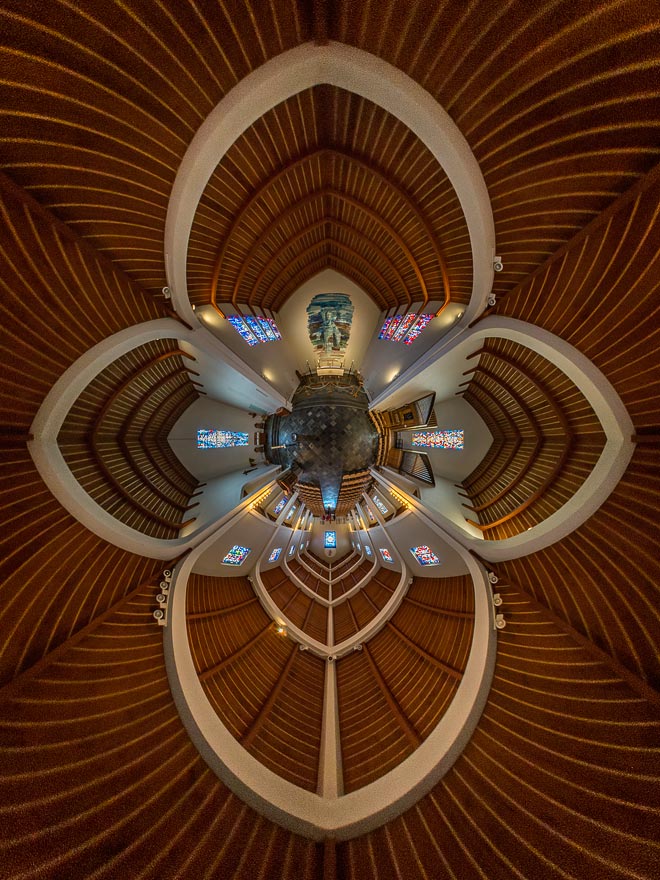 Show on map
Related Posts
Tunnel View in Yosemite Valley
"Multidocker CH 74D" Below the Claw @ Bauma
Reprojected Hallgrímskirkja (Reykjavík, Iceland)
Standing near South Window in Great Arches National
On top of the MAIN TOWER in Frankfurt
The canyon Fjaðrárgljúfur in Iceland
Another Experiment With a Cinemagraph
Reprojected spherical panorama at Víti (Krafla, Iceland).
Visiting the fun fair Dippemess (reprojected)
To Eldgjá canyon and back again