This image is a reprojected version of the panorama Standing inside Skálholtdómkirkja (Iceland). The projection is "stereographic down".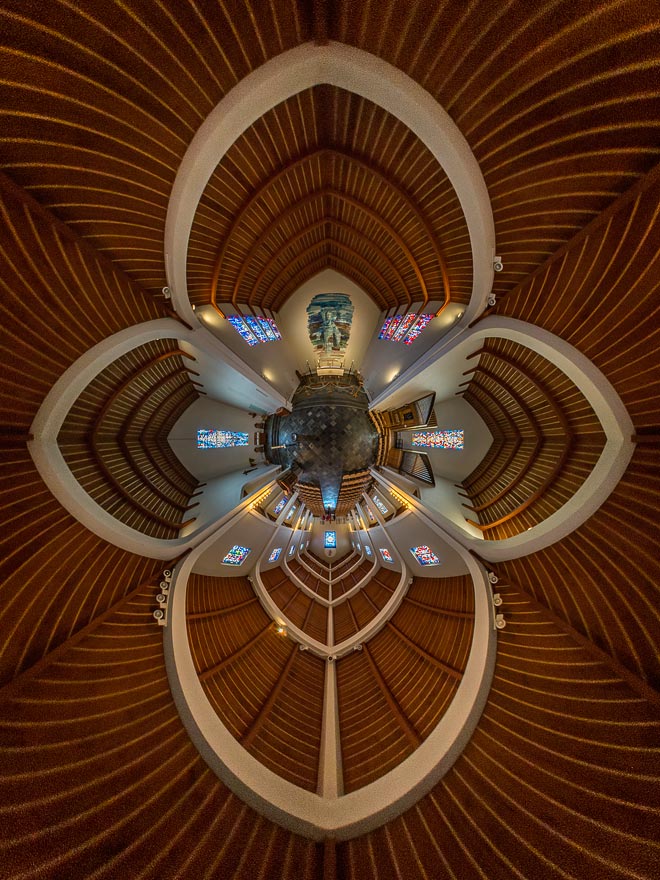 Show on map
Related Posts
Reprojected Mausoleum of the Family 'Von Gans'
Taking a walk in Reykjavík
MAIN TOWER in Frankfurt am Main – Little
A colorful subway station (Candidplatz, Munich)
Euro Symbol near European Central Bank
Heini Klopfer ski jump (at the base).
In the public park "Garden of the Gods"
Printed Royal Wedding Gigapixel Panorama