This image is a reprojected version of the panorama Standing inside Skálholtdómkirkja (Iceland). The projection is "stereographic down".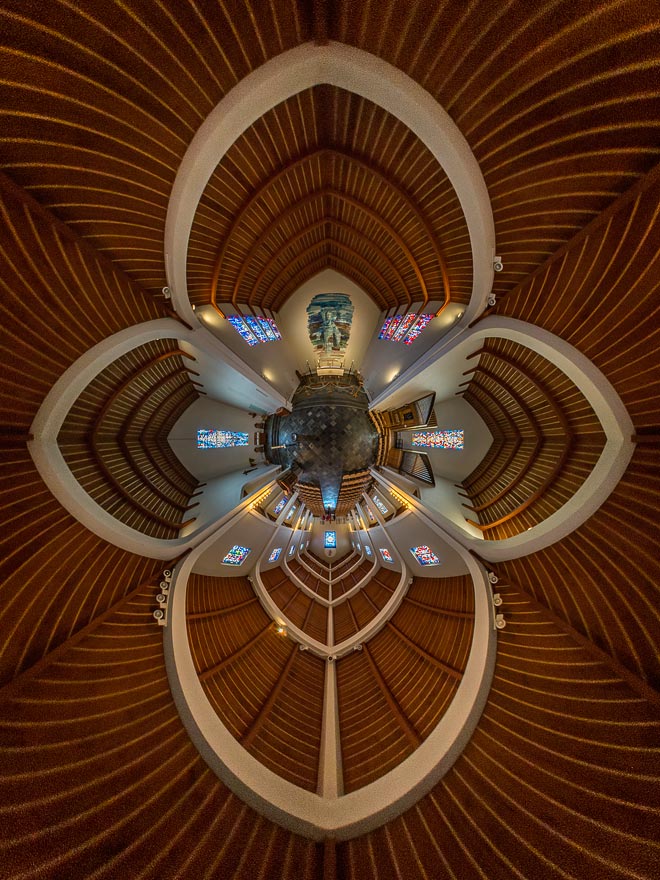 Show on map
Related Posts
The meeting venue of the Interational Panoramic Photography
Reprojected Tunnel View in Yosemite Valley
Parish Church Bad Hindelang – Stereographic Down
Horseshoe Bend of Colorado River at midday
Waiting for sunrise at Mesa Arch
In the harbour of Eskifjörður (Iceland).
Munich Subway Pedestrian Passage
Visiting Husavík, Hljóðaklettar, Ásbyrgi and Dettifoss
To Eldgjá canyon and back again