This is from my 2019 calender either the February or the August page.
This stereographic reprojection was generated from a spherical panorama I shot standing near the entry of the Boomerang roller coaster in the Prater amusement park in Vienna, Austria.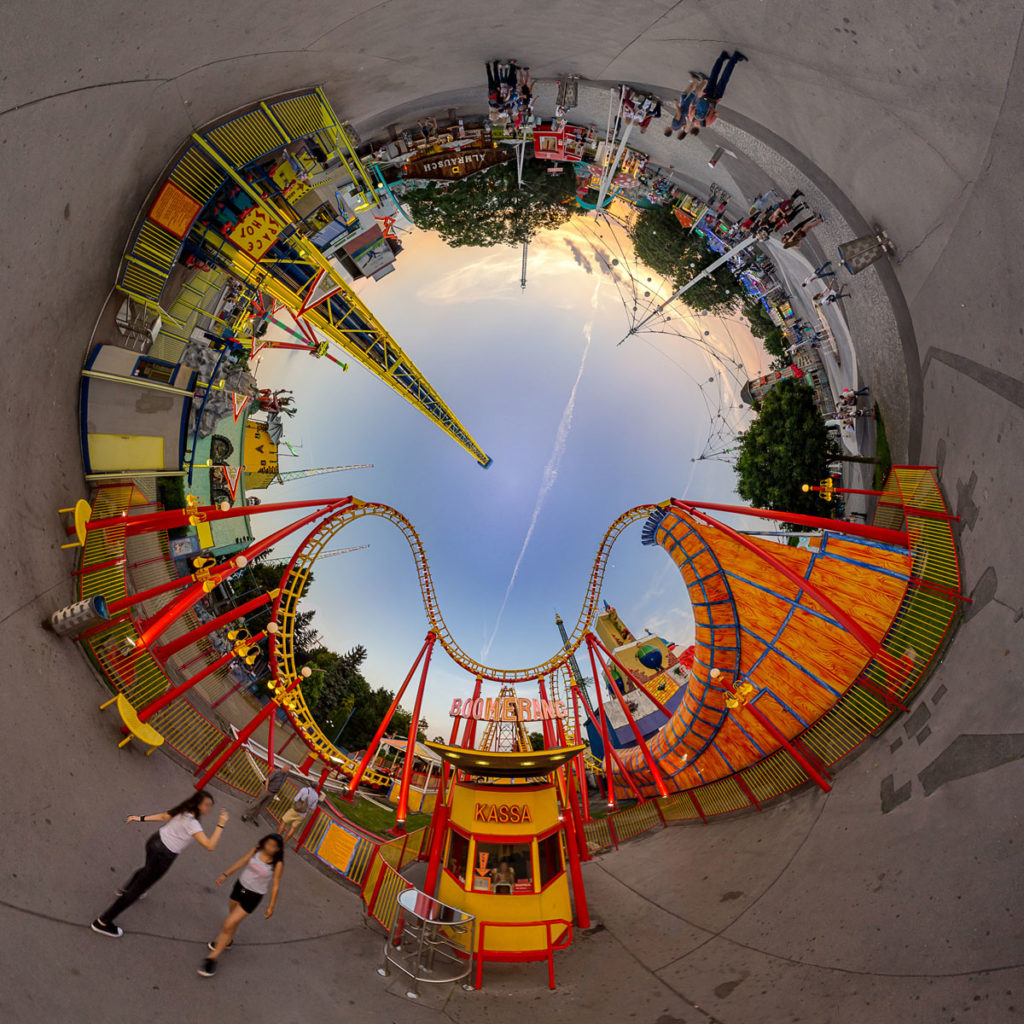 See the interactive version here.

Show on map
Camera Maker: SONY
Camera Model: ILCE-QX1
Exposure Time (sec): 1/40
F-Number: 7.1
Focal Length (mm): 7.5
Related Posts
Outside Nymphenburg Palace (Munich)
B2RUN Munich 2015 Sunset Behind Olympic Stadium
Reprojected spherical panorama at Víti (Krafla, Iceland).
Standing at Gatklettur, a rock formation near Arnarstapi
Streetlife Festival 2011, Climbing
Reprojection of JPMorgan Chase Corporate Challenge 2008 in
Another reprojected Hallgrímskirkja (Reykjavík, Iceland)
Skyline of Frankfurt am Main on a sunny