This is from my 2019 calender either the February or the August page.
This stereographic reprojection was generated from a spherical panorama I shot standing in the Prater amusement park in Vienna, Austria.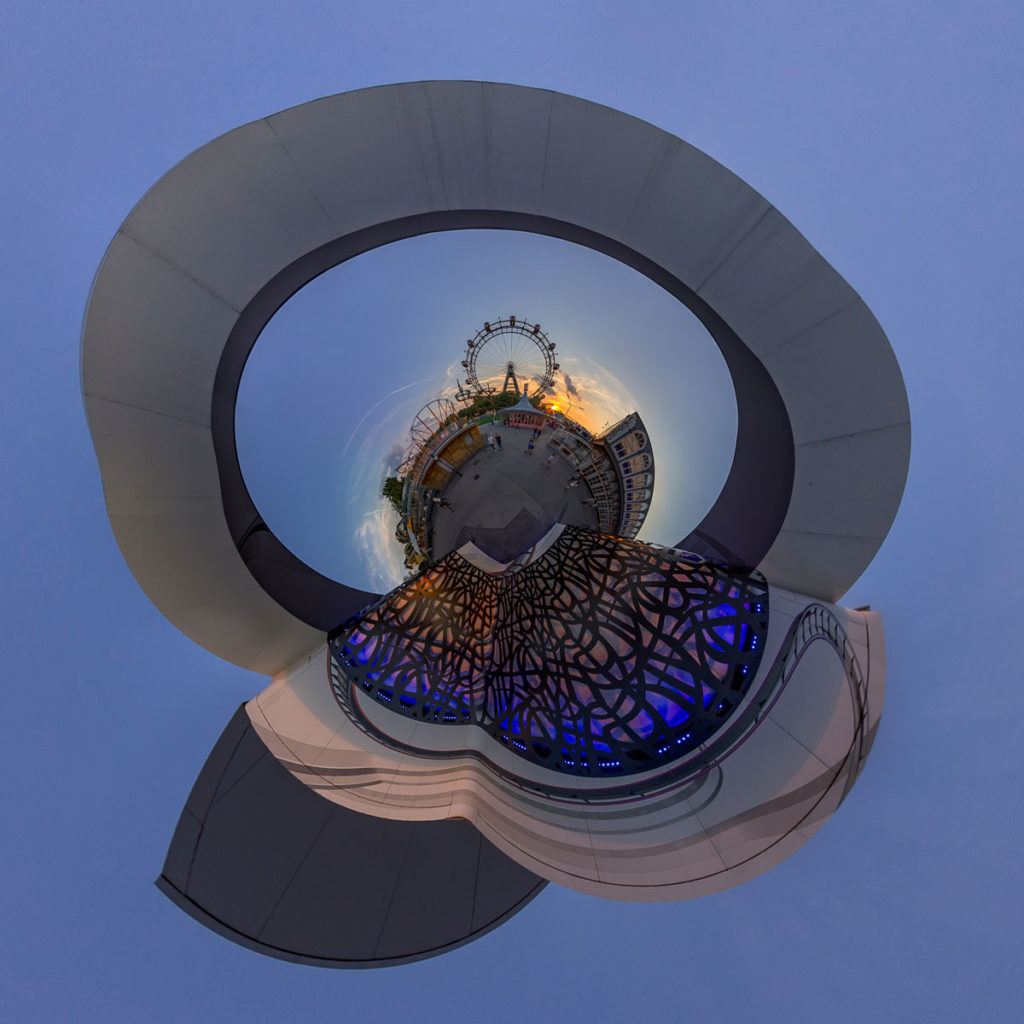 See the interactive version here.

Show on map
Camera Maker: SONY
Camera Model: ILCE-QX1
Exposure Time (sec): 1/60
F-Number: 7.1
Focal Length (mm): 7.5
Related Posts
ADAC Headquarters Courtyard – Red Bench Little Planet
Sculpture Umschreibung – Inside
Luitpoldpark in October (2017)
Another reprojected Hallgrímskirkja (Reykjavík, Iceland)
Reprojected subway station (Oberwiesenfeld, Munich)
Oldest Shopping Mall of The Netherlands
Reprojection of Ponte Lombardo, Venice
In the harbour of Eskifjörður (Iceland).
Luitpoldpark Winter Meets Spring