This is from my 2019 calender either the February or the August page.
This stereographic reprojection was generated from a spherical panorama I shot standing in the Prater amusement park in Vienna, Austria.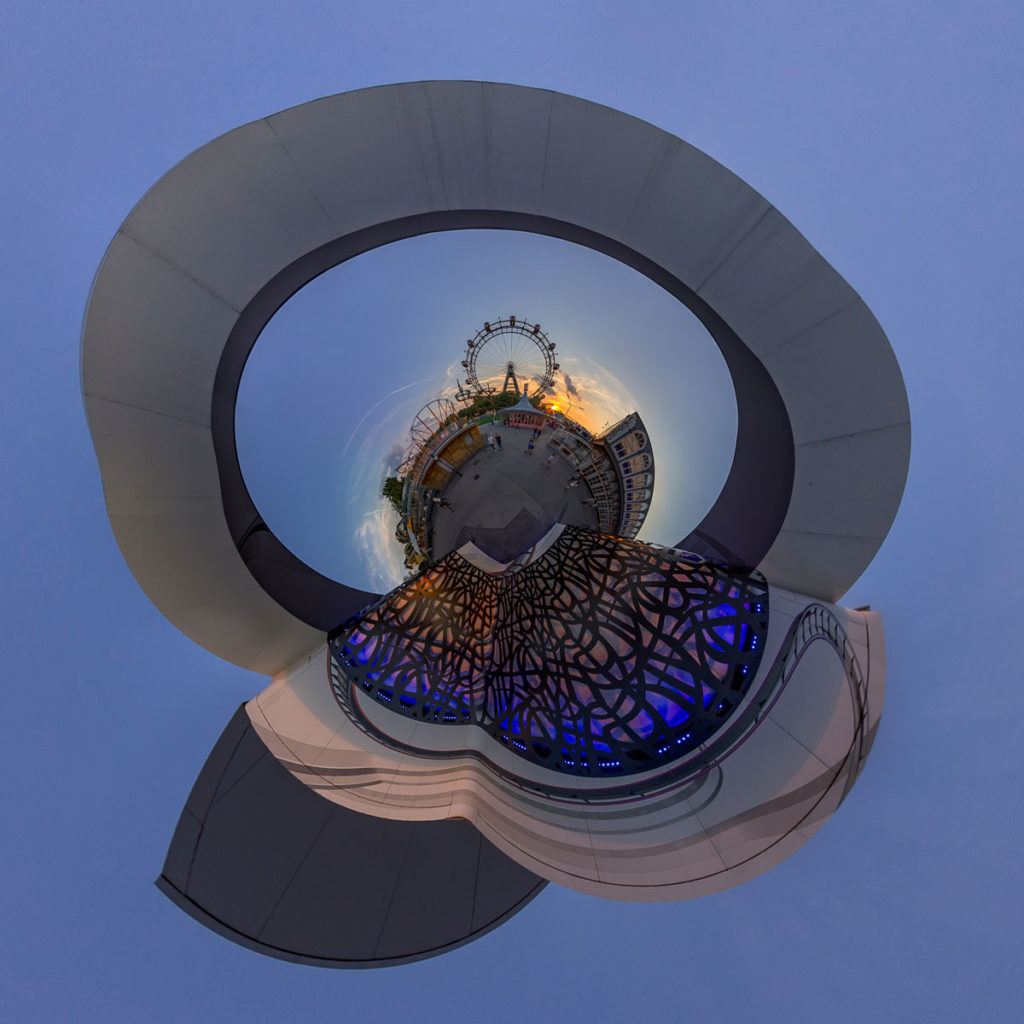 See the interactive version here.
Related Posts
Parthenon of Books at documenta 14
Standing between boulders of Quantum Field near Castle
Imberger Horn Sledge Track
At the Petrified Forest near Cape Bridgewater (AUS).
Wooden huts in Bad Hindelang
On the Giebelstraße near Hinterstein
Reprojected Haytor Panographers
Visiting Steampunk HQ in Oamaru.
Central atrium of the Block Arcade