This is from my 2019 calender either the February or the August page.
This stereographic reprojection was generated from a spherical panorama I shot standing in the Prater amusement park in Vienna, Austria.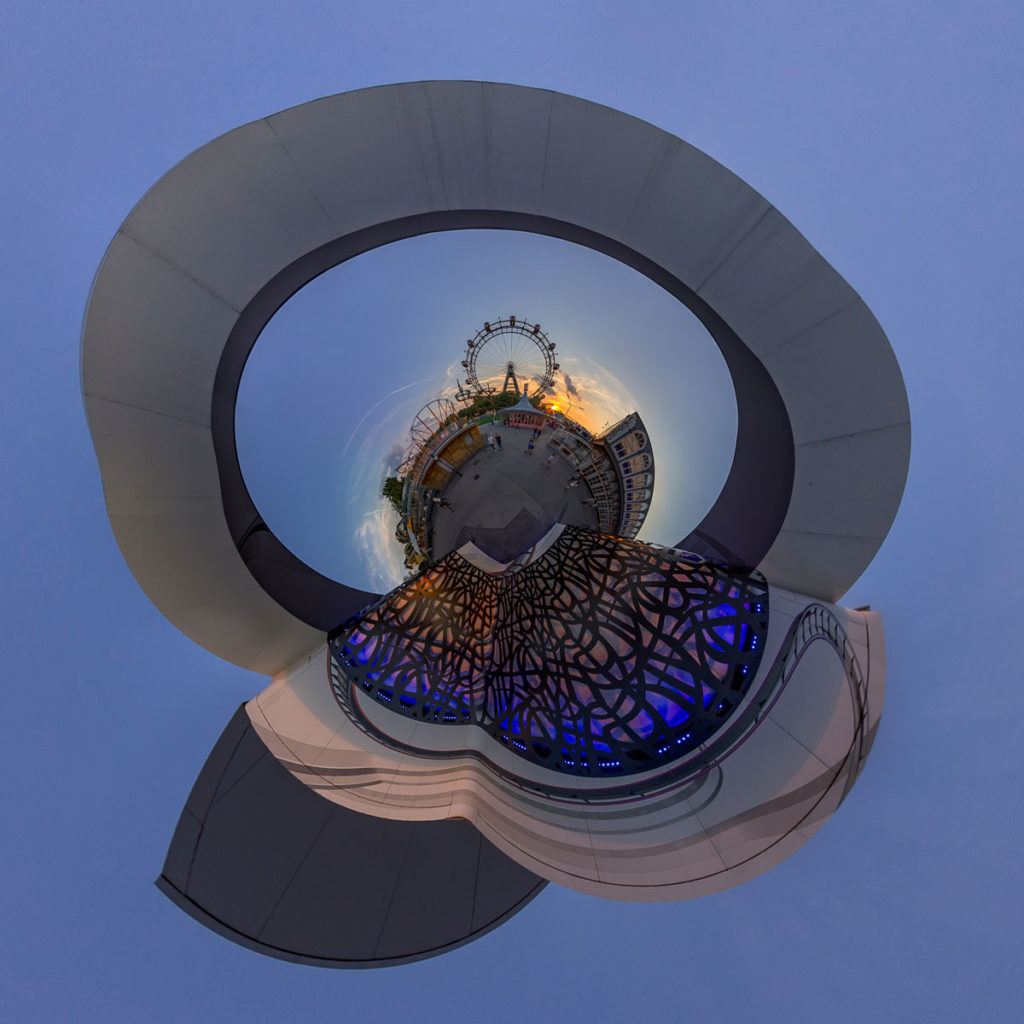 See the interactive version here.

Show on map
Camera Maker: SONY
Camera Model: ILCE-QX1
Exposure Time (sec): 1/60
F-Number: 7.1
Focal Length (mm): 7.5
Related Posts
Historic Windmill at Hessenpark
Reprojection of a small waterfall near Kirkjubæjarklaustur (Iceland).
Residenz München Kaiserhof
Reprojected Piața Unirii in Timișoara, Romania
West of Grand View Point Overlook in Canyonlands
On top of the MAIN TOWER in Frankfurt
Soap Box Race at Auer Dult
Wendelstein Summit Ascent
PanoTools Meeting 2013 Messina Sicily Second Impression
Schäfflertanz at Marienplatz