Recently we had equinox and as we are living on the northern hemisphere it was spring equinox. Traditionally this is the time when we go out and shoot a panorama for the World Wide Panorama (WWP). An event where we regularly contribute since 2005. The theme of the event was "paths". Thinking about "paths" I finally thought of educational trails (Lehrpfad in German literally translates to educational path) which are very common in Germany. I did a search on educational trails in Frankfurt and found an educational trail of the faculty of geosciences/geography at the University of Frankfurt/M.
As I followed the trail I did several sphericals. The one I finally chose for the event shows a lovely spot near the old village center of Niederursel a district of Frankfurt/M.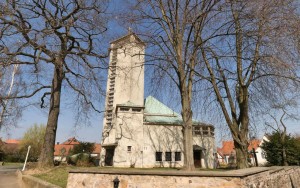 You can view the panorama "Following the Educational Trail" on the pages of the World Wide Panorama (WWP).


Show on map
Related Posts
Reprojected Cine-Teatro São João (Droste)
Reprojected WWP International Year of Forests
Parish Church Bad Hindelang – Stereographic Down
Plymouth University Roland Levinsky Café
Reprojection of Kaiser Wilhelm Memorial Church in Berlin
Reprojected Städel Museum Frankfurt Courtyard (Droste)
Viehscheid in Bad Hindelang
Prague Castle – Changing Of The Guard
Reprojected Haytor Panographers
Reprojected Wolfratshausen Cemetery