Today I received my Sony adapter LA-EA4 and did a quick comparison with the older version LA-EA2. Both adapters add a translucent mirror to a NEX series camera and are built for the Alpha lens lineup. But the newer version LA-EA4 can also be used on the two new mirrorless full-frame sensor cameras with interchangeable lenses from Sony (the Sony A7r and Sony A7). The older version is only suitable for the Sony NEX series with APS-C sized sensors.
There is only a slight difference in weight (Sony LA-EA2 is 200g, the Sony LA-EA4 is 160g). Another difference is of course the size of the translucent mirror. The difference can easily be seen in the product shots. The speed of the autofocus seems to be the same (but I did no scientific test on that).
Both adapters work with the old "screwdriver" type autofocus lenses (Minolta 28-70/2.8 tested) and with the new SSM type autofocus lenses (Sony 70-200/2.8 tested). I did not test any SAM lenses. Both adapters work with my NEX-5 and also with the NEX-7.
With the NEX-5 I could only select a specific autofocus point with the old adapter. With the NEX-7 I could select a specific autofocus point with both adapters.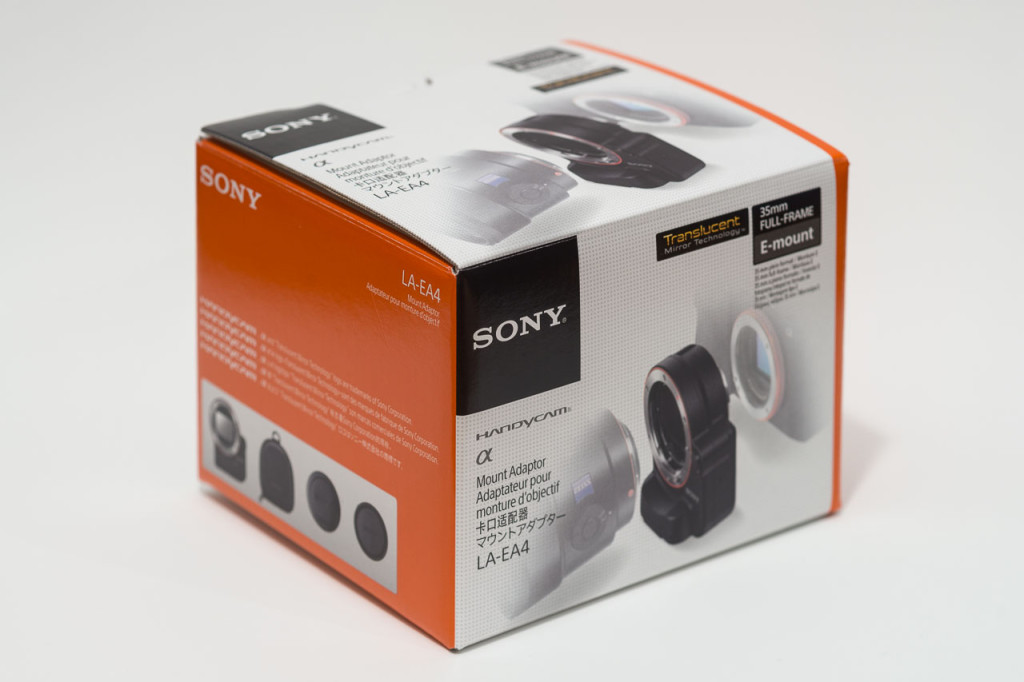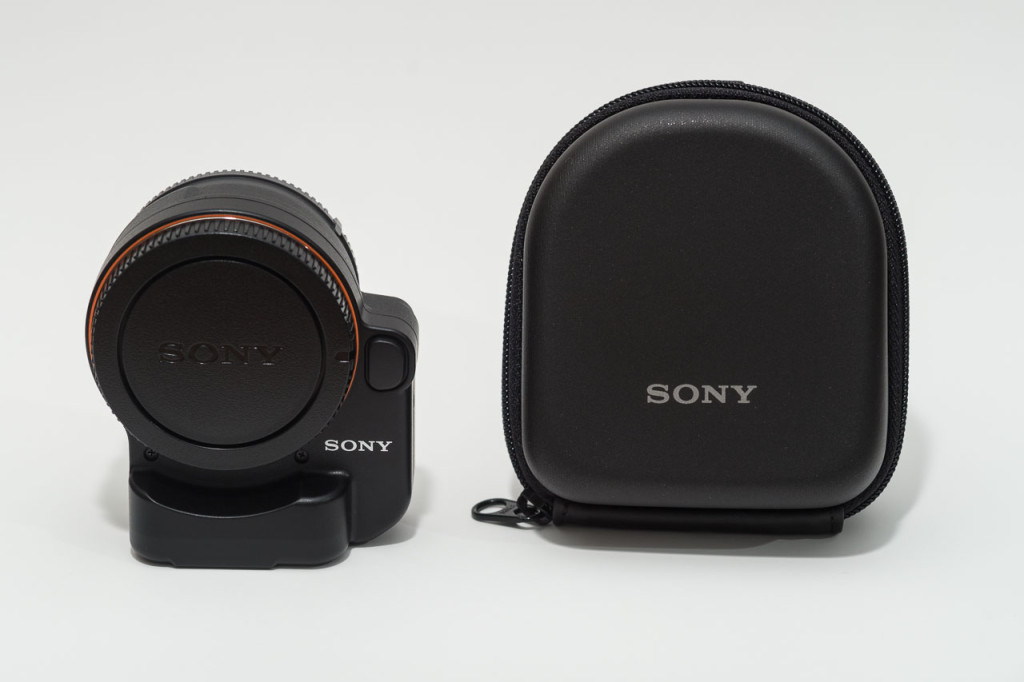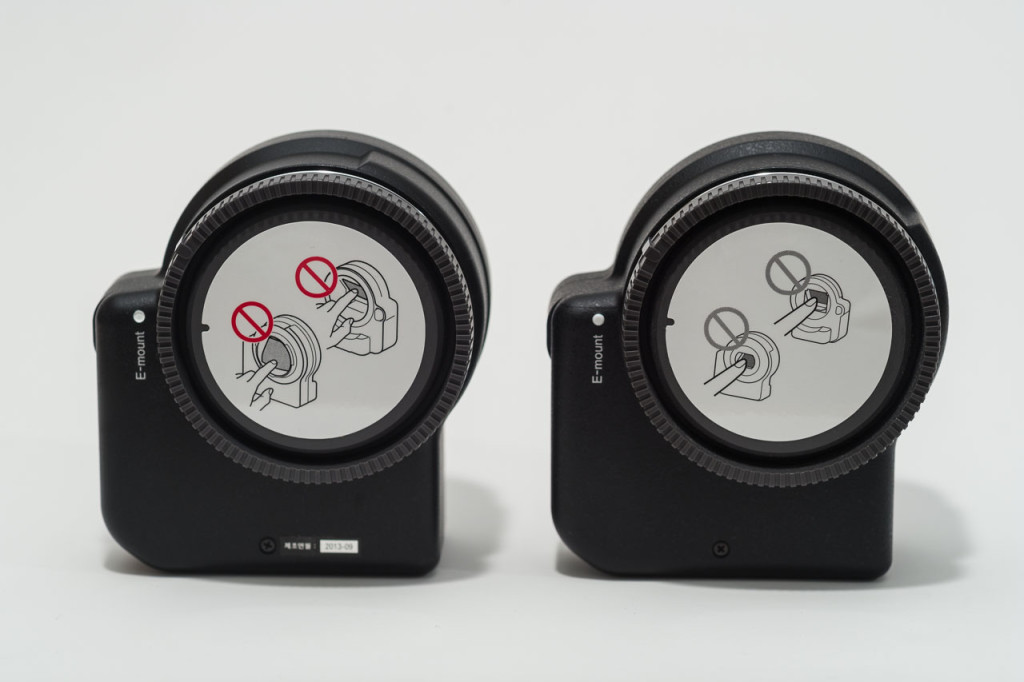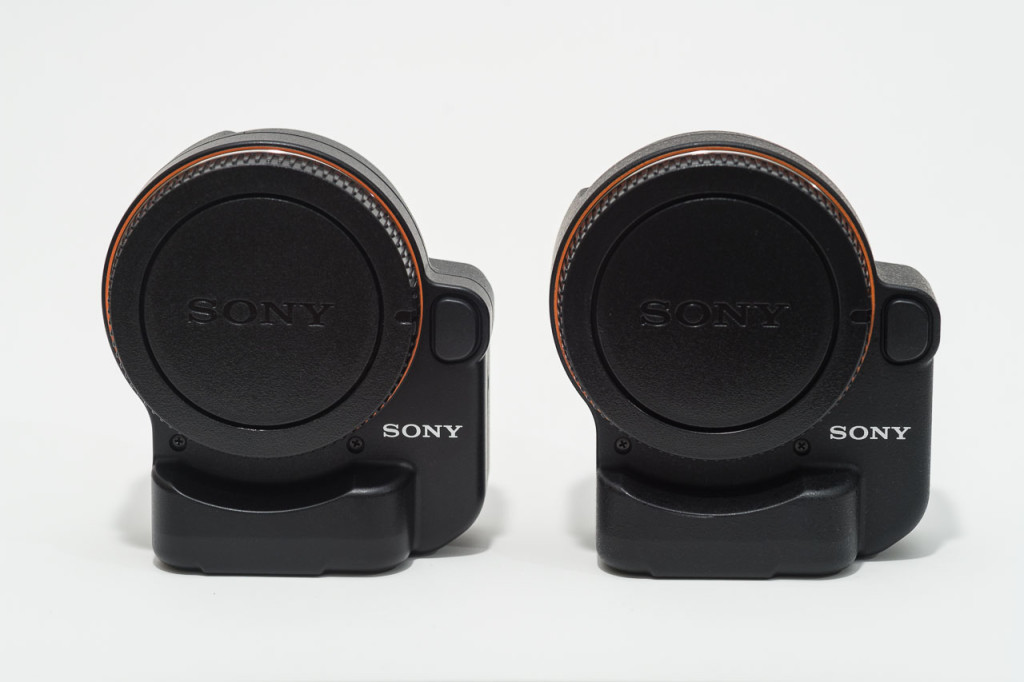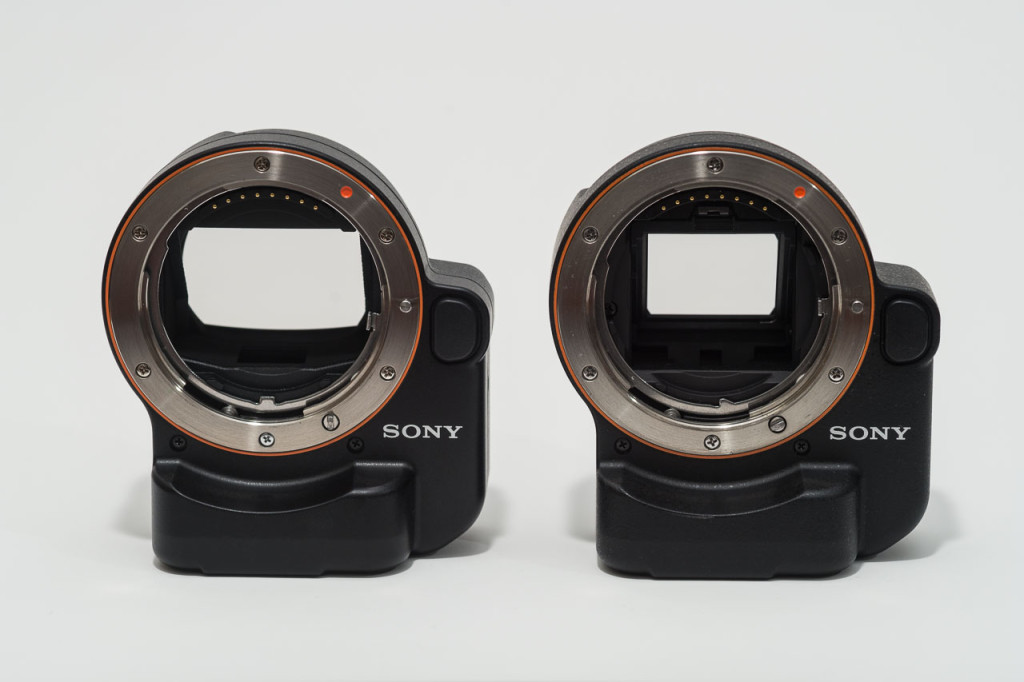 Related Posts
On the way to Bláhnjúkur (Blue Peak, Iceland).
Protected: Abendessen im Restaurant Reykjavík
Cylindrical Panorama from a Video Source
PanoTools Meeting 2013 Messina Sicily First Impression
Reprojected spherical panorama on the way to Bláhnjúkur
Impressions from Akureyri and Goðafoss
Wireless remote control and panorama setup for Sony