In a recent article I described, why the E-mount of the Sony ILCE-7 is so interesting for people with legacy lenses and how to configure your Sony ILCE-7 to assist when taking pictures with these lenses. In another article I also described, how to get rid of the magenta cast in the corners when you are using ultra wide lenses on the cameras which incorporate the Sony E-mount.
And here is another example of a legacy ultra wide lens adapted to the E-mount.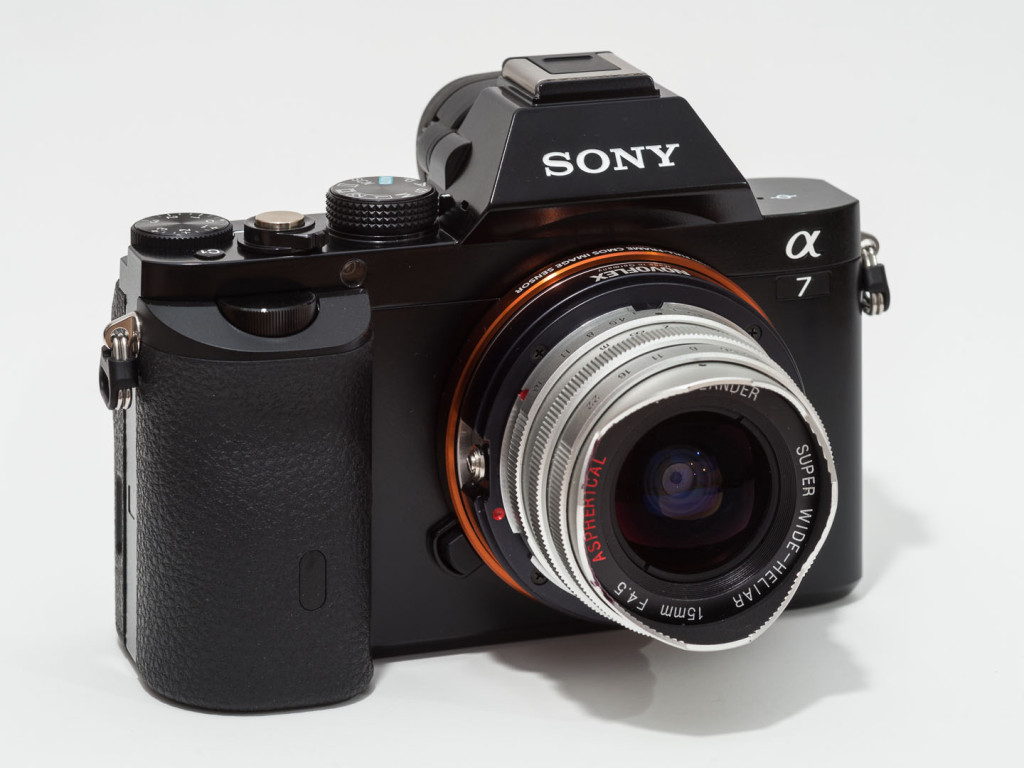 Originally this lens was constructed for the M39 screw-mount of early Leica cameras. So you could either use an Novoflex NEX/LEI adapter or you use an M-Bayonet Adapter and the Novoflex NEX/LEM adapter. Depending on your other lenses one of this options should suit your needs. Personally I use the second option and I don't have any problems while focusing.
If you'd like to read an intensive review of the lens then take a look at this page.
Related Posts
Protected: Panographers Meeting in Frankfurt am Main
Images of shaved Samyang (Bower, Rokinon, Walimex) 8mm
ADAC Headquarters Courtyard – Red Bench Transverse Mercator
Marble Courtyard in the Castle of Versailles
Luitpoldpark in September
Ruin of Anhalter Bahnhof (2)
ADAC Headquarters Courtyard – Red Bench Little Planet
World War I Ruins @ Stilfser Joch (1)