The original footage has been taken from a Full- HD movie. I exported some frames of the film to individual images and used Photoshop CS6 to create this cinemagraph (in fact it's an animated GIF image).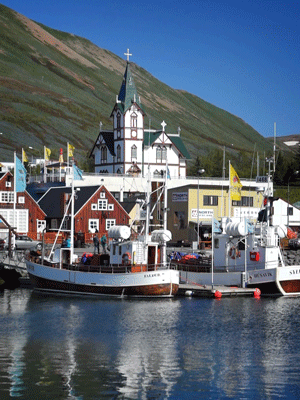 Lessons learned: Use a tripod!
As I didn't use a tripod in the shoot, I had to align each of the images to minimize the movement between frames.
Related Posts
Ponte Lombardo, Venice (Google Embedded Version 2013)
Remote Trigger with Arduino
Cornerfix profiles for Leica Summicron-M 35mm/2 (Asph.) on
Fumarole at Hverarönð geothermal area (Iceland)
Standing on the frozen solid Reschensee (South Tyrol)
From Hverarönð over Víti (Krafla) and Leirhnjúkur into
Long exposure at Dettifoss (Iceland)
On the way to Bláhnjúkur (Blue Peak, Iceland).
Standing at the Harpa in Reykjavík (Iceland)