The original footage has been taken from a Full- HD movie. I exported some frames of the film to individual images and used Photoshop CS6 to create this cinemagraph (in fact it's an animated GIF image).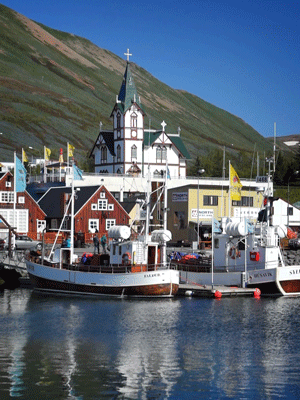 Lessons learned: Use a tripod!
As I didn't use a tripod in the shoot, I had to align each of the images to minimize the movement between frames.
Related Posts
Tilt experiments with Kipon Tilt adapter for Nikon
Rainbow at Skógafoss in Iceland
Standing at Gatklettur, a rock formation near Arnarstapi
From Hverarönð over Víti (Krafla) and Leirhnjúkur into
Reprojected Hallgrímskirkja (Reykjavík, Iceland)
Standing on the frozen solid Reschensee (South Tyrol)
Reprojected spherical panorama at Víti (Krafla, Iceland).
Standing at geysir Strokkur (Iceland)
SLR Magic 35/f1.7 on Sony NEX 5
To Eldgjá canyon and back again