This image is a reprojected version of the panorama Standing inside Skálholtdómkirkja (Iceland). The projection is "stereographic down".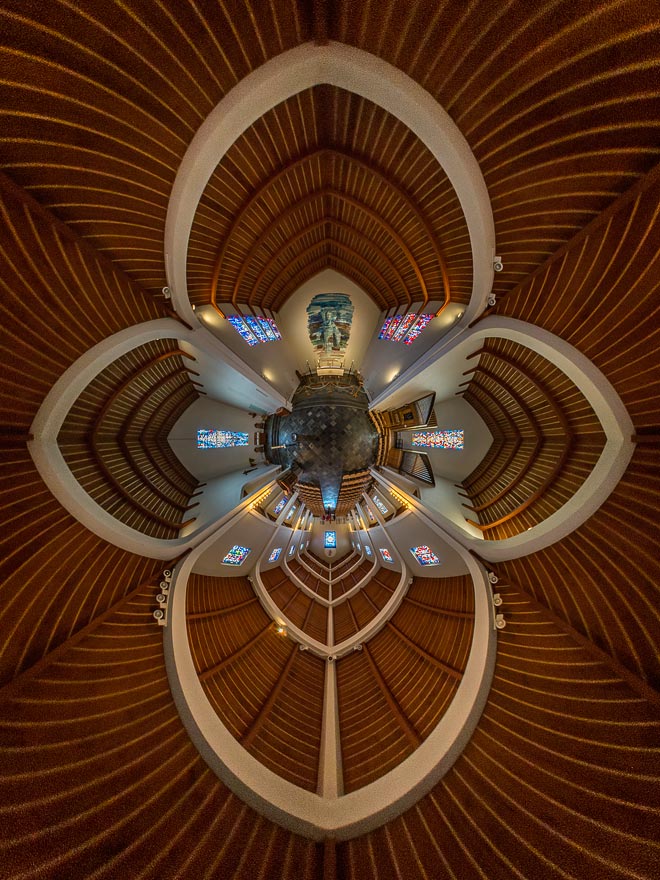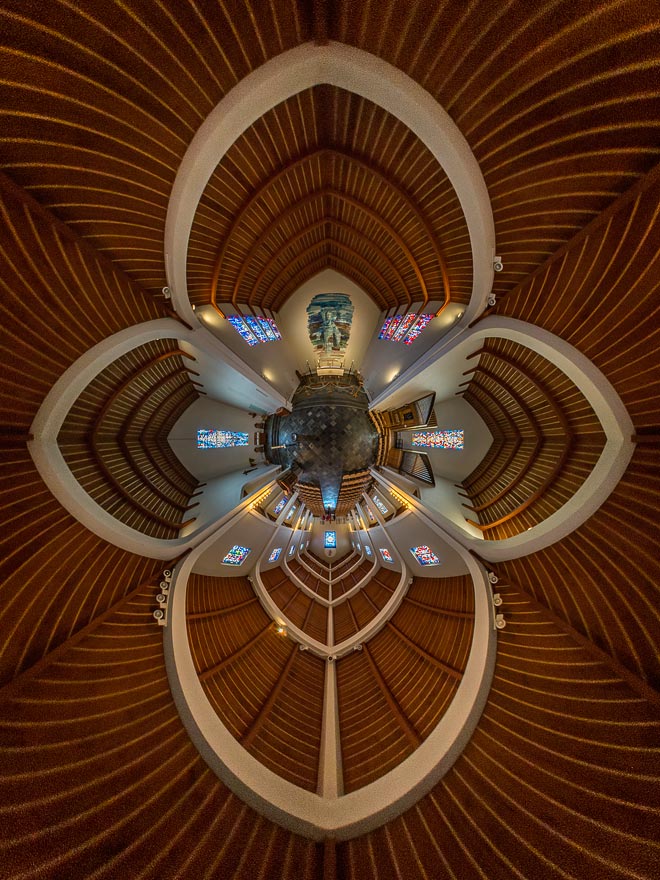 Show on map
Related Posts
Iseler Ski Lift Valley Station
Standing at Steaming Cliffs in Hell's Gate geothermal
Arena Polo at Munich Airport
Plymouth Harbour Fish Sculpture Shadow
Impressions from Goðafoss, Myvatn and Dimmuborgir
Melbourne Central with Shot Tower
Reprojected spherical panorama at Víti (Krafla, Iceland).
Reprojected courtyard of Tower 185