This image is a reprojected version of the panorama Standing at geysir Strokkur (Iceland). The projection is "stereographic down".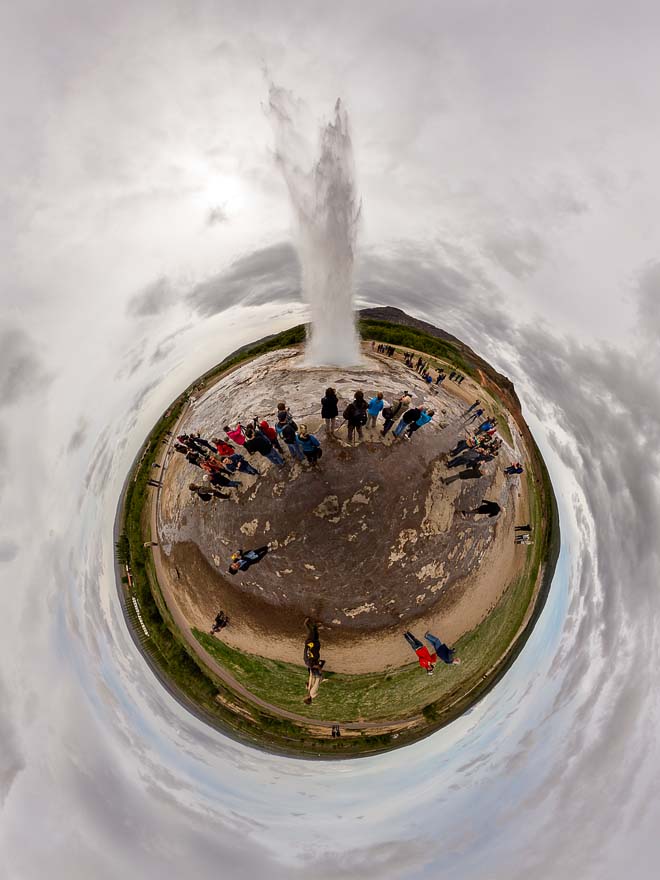 Related Posts
Streetlife Festival 2011, Climbing
Reprojected Cine-Teatro São João (Droste)
From Hverarönð over Víti (Krafla) and Leirhnjúkur into
Visiting Husavík, Hljóðaklettar, Ásbyrgi and Dettifoss
Ponte de la Madalena, Venice
Voigtländer Ultra Wide Heliar 12mm/5.6 attached to Sony
Arch on Dyrhólaey peninsula (Iceland)
Powell Point at the South Rim of the
Reprojection in the harbour of Eskifjörður (Iceland).