This image is a reprojected version of the panorama Standing at Gullfoss (Iceland). The projection is "transverse mercator".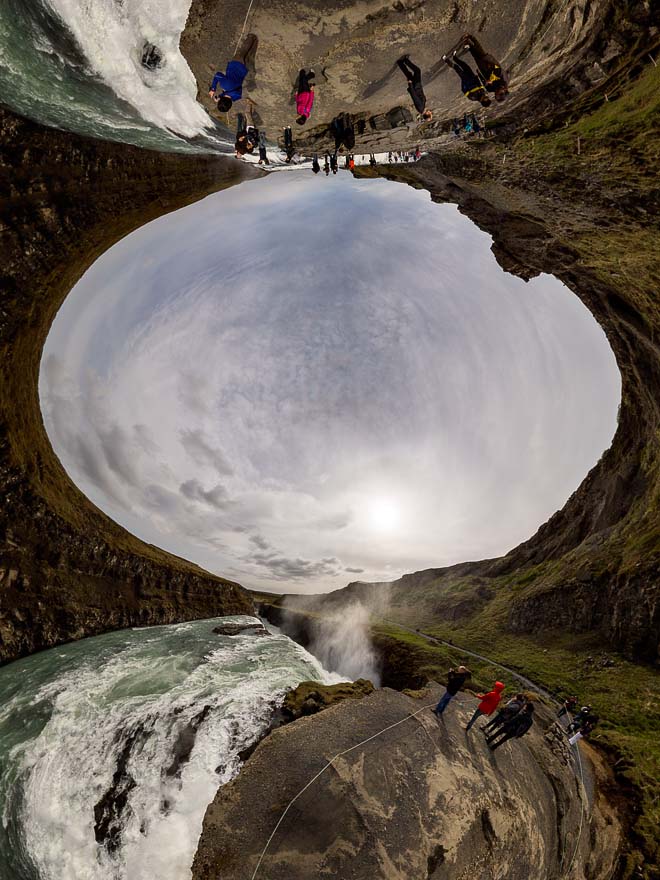 Related Posts
Wendelstein Summit Ascent
Visiting Husavík, Hljóðaklettar, Ásbyrgi and Dettifoss
Reprojected Euro Symbol near European Central Bank
Standing at Steaming Cliffs in Hell's Gate geothermal
Inside Hallgrímskirkja (Reykjavík, Iceland)
Dettifoss in Iceland – again
Standing on the beach of Beachport (AUS).
Ruin of Anhalter Bahnhof (2)
Reprojected Imberger Horn Summit View (Christmas Tree)