This image is a reprojected version of the panorama Standing at Gullfoss (Iceland). The projection is "transverse mercator".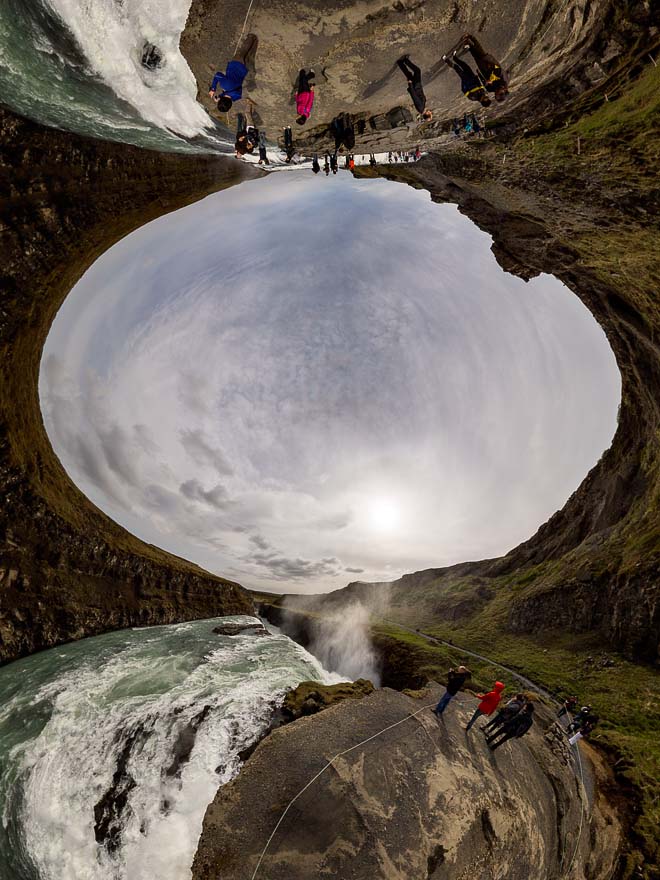 Related Posts
Reprojected Imberger Horn Summit View
Standing at the Freibergsee
Skyline of Frankfurt am Main on a sunny
Allen Lambert Galleria – Reprojections
Reprojected view of the Heini Klopfer ski jump
Pousada de Setúbal; Hotel São Filipe
Reprojected subway station (Candidplatz, Munich)
Visiting Husavík, Hljóðaklettar, Ásbyrgi and Dettifoss
At the Petrified Forest near Cape Bridgewater (AUS).
Reprojected Mausoleum of the Family 'Von Gans'