This image is a reprojected version of the panorama Standing at Gullfoss (Iceland). The projection is "transverse mercator".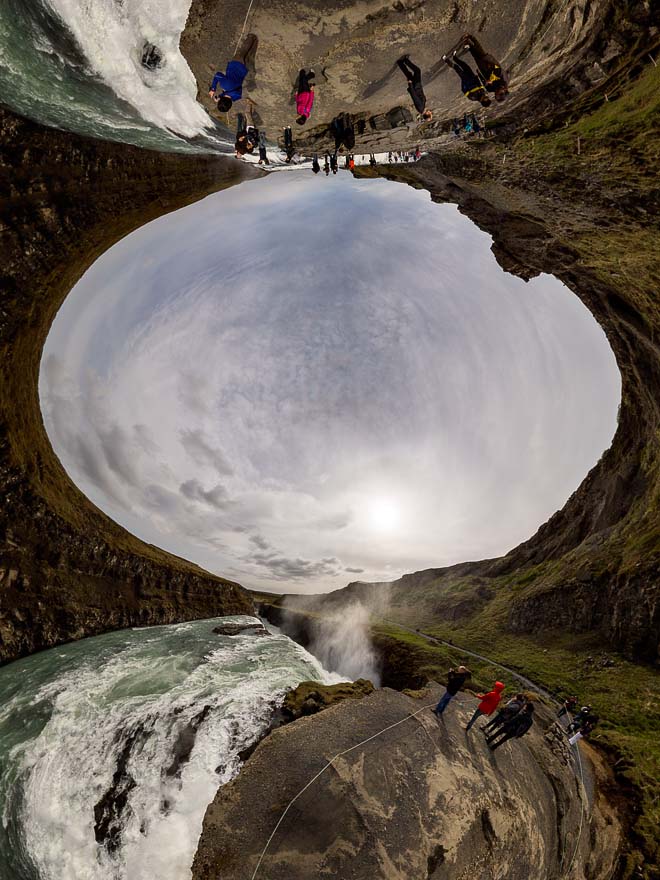 Related Posts
Reprojection of Öxarárfoss
Entrance to visitor center of the Shrine of
Ruin of Anhalter Bahnhof (1)
Construction site of the European Central Bank
The garden of Gartenpalais Liechtenstein
Tunnel View in Yosemite Valley
Standing on the beach of Beachport (AUS).
On top of the MAIN TOWER in Frankfurt