This image shows a reprojected version of this panorama. It is the oldest shopping mall of The Netherlands. The base image for this Droste type reprojection is this image.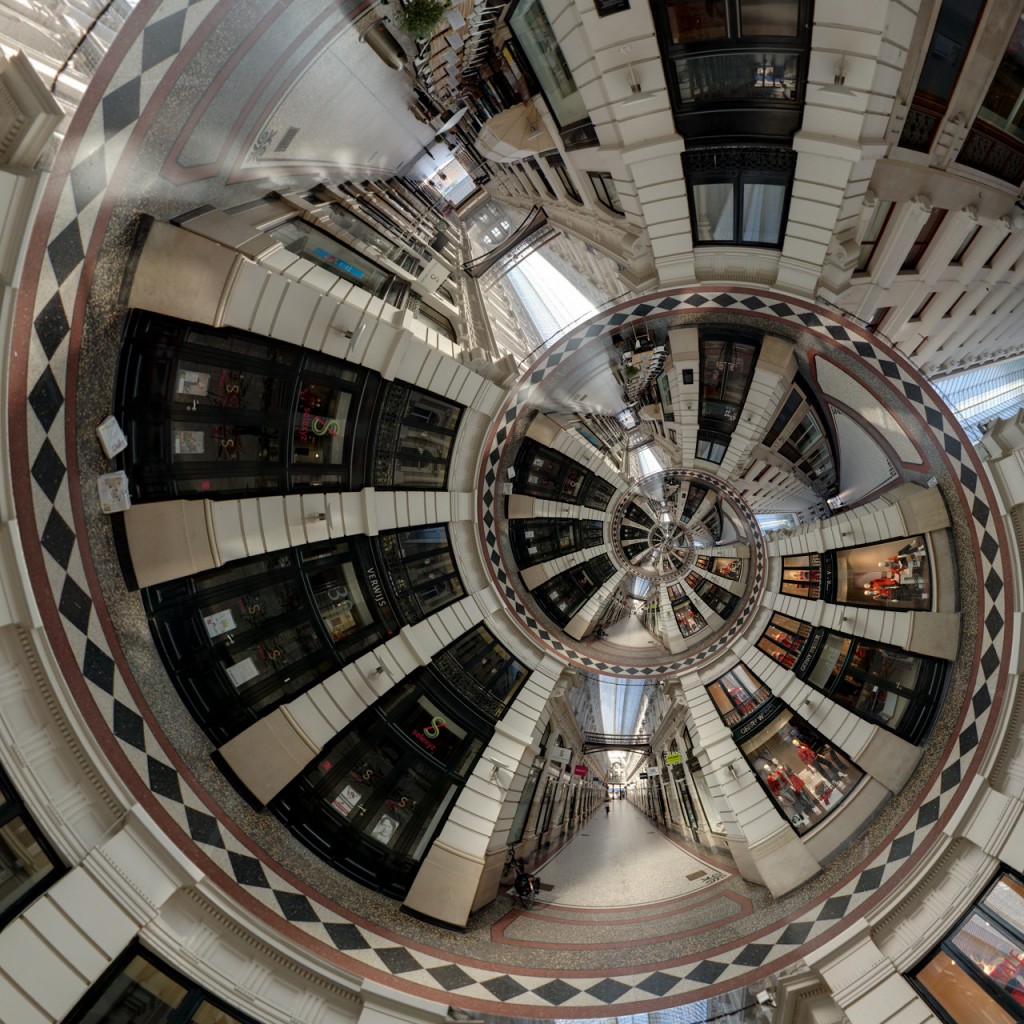 Show on map
Related Posts
Another reprojected view of the Heini Klopfer ski
Wendelstein View Point Gacher Blick
Printed Royal Wedding Gigapixel Panorama
Standing at Steaming Cliffs in Hell's Gate geothermal
In the Breitachklamm (a canyon near Oberstdorf, Germany).
Suspension bridge over Hooker River on the Hooker
Standing on the beach of Beachport (AUS).
Oldest Shopping Mall of The Netherlands