This image shows a reprojected version of this panorama. It is the oldest shopping mall of The Netherlands. The base image for this Droste type reprojection is this image.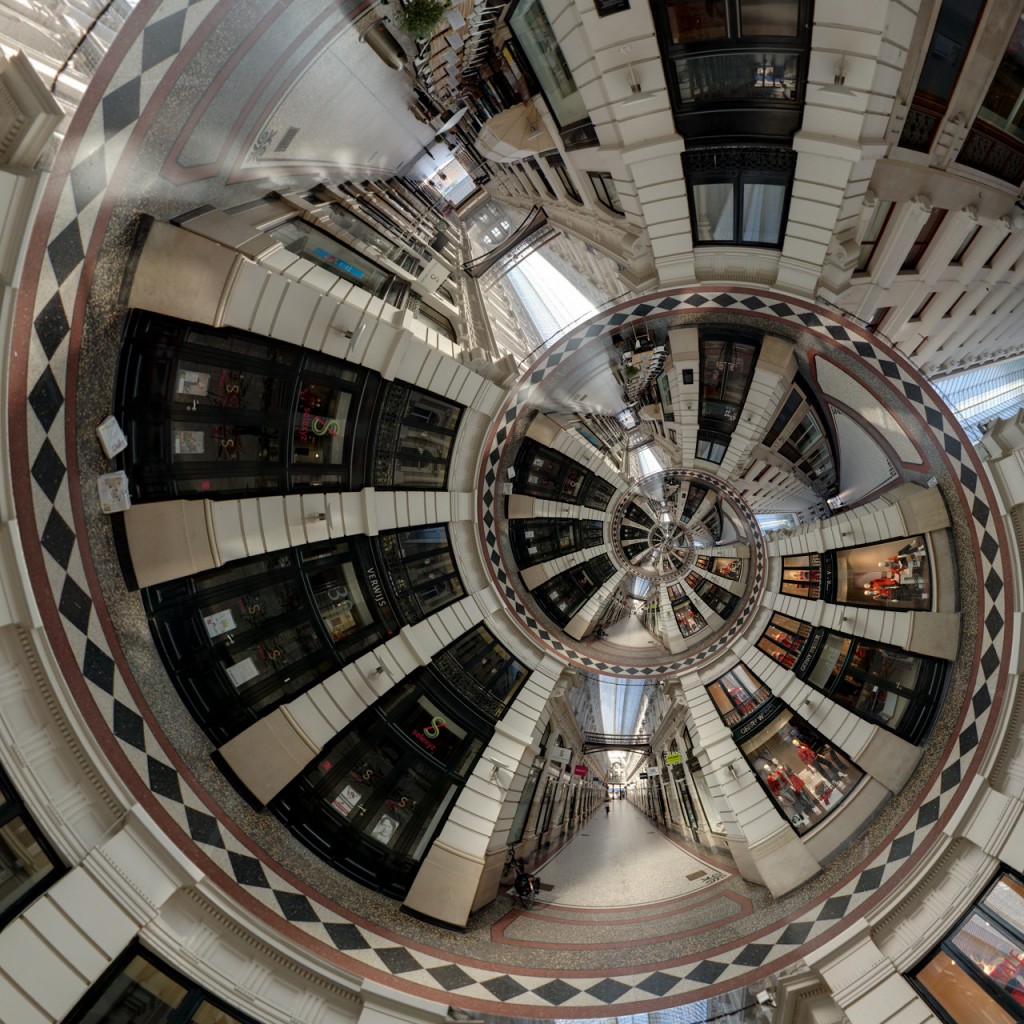 Show on map
Related Posts
Before the start of the JPMorgan Chase Corporate
In the Breitachklamm (a canyon near Oberstdorf, Germany).
Hühnermarkt in Frankfurt am Main
The sculpture "The Dancers" in Denver, CO
Reprojected view of the Heini Klopfer ski jump
Kutná Hora City View With Carriage
In the upper 3rd of Moki Dugway
Under the Owachomo natural bridge
Reprojected courtyard of Tower 185
Munich Subway Pedestrian Passage