The Samyang 8mm/2.8 UMC II fisheye lens is available for several camera mounts (Canon M, Fujifilm X, Samsung NX and Sony E). It is designed as a full frame fisheye which covers 180° from corner to corner on these aforementioned mounts with their respective sensor sizes. But since the introduction of the Sony cameras with E-mount and full frame sensor there is an interesting new option for panoramic photographers.
In all the featured examples of this post I just took a picture of a white piece of paper bended around the lens which I converted to a black and white image afterwards.
If you mount the lens in its original state on a Sony ILCE-7 (or ILCE-7r) then you get an image which looks something like this.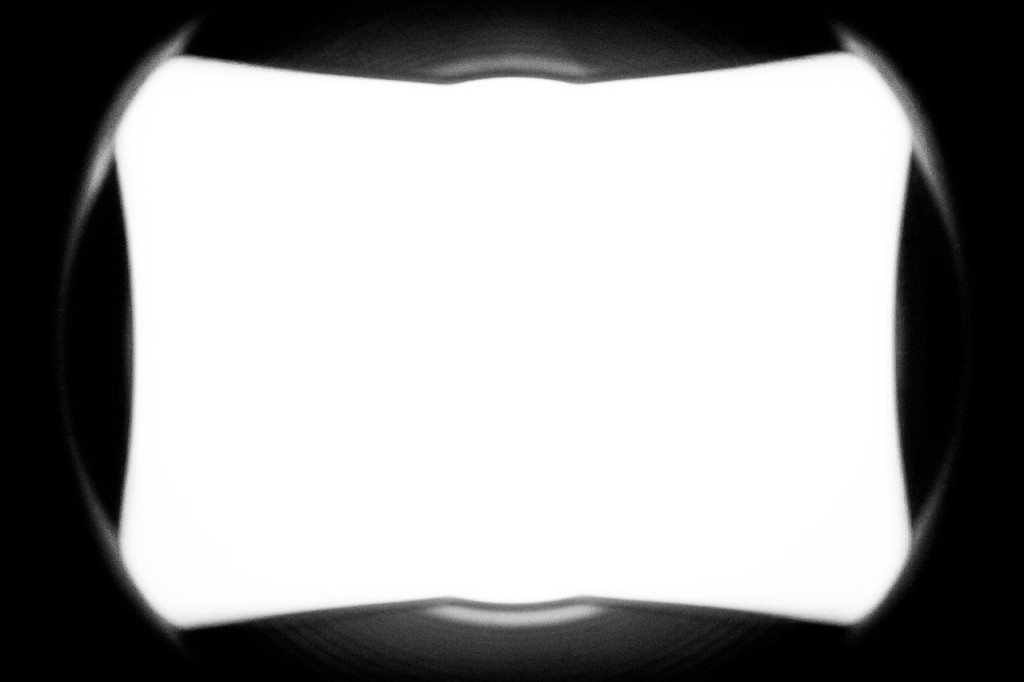 You can clearly see, that the lens hood shades a good part of the image. Which is of course a bad thing if we want to shoot a spherical with this lens.
In the next example I therefore used a side cutter to remove the plastic lens hood on the longer side of the sensor.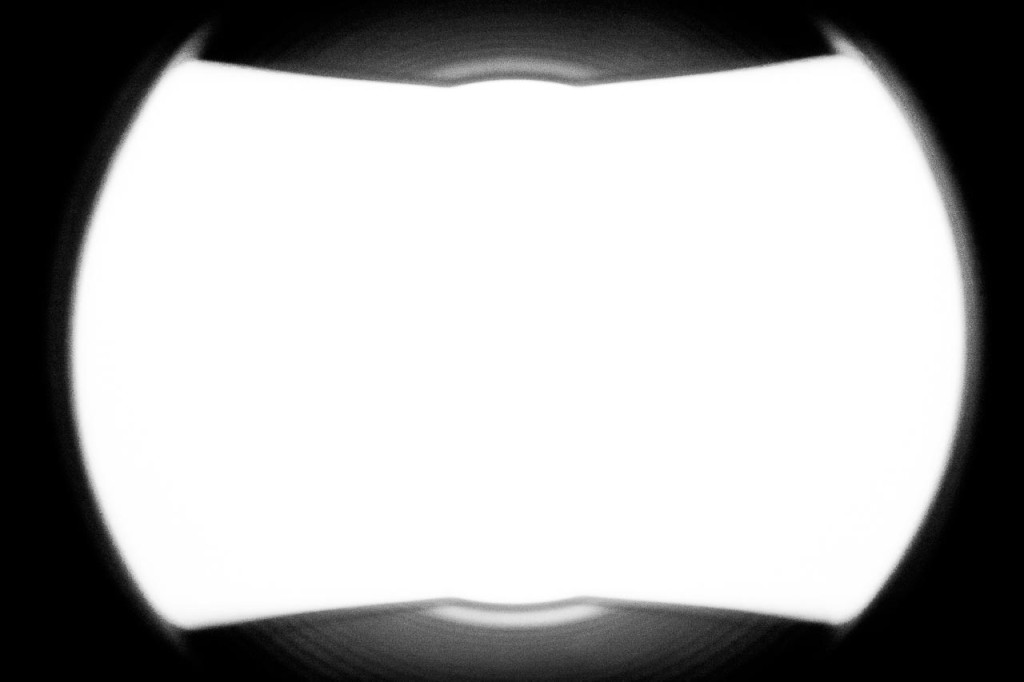 And in the final example I removed as much of the lens hood as I could. This is the final resulting image.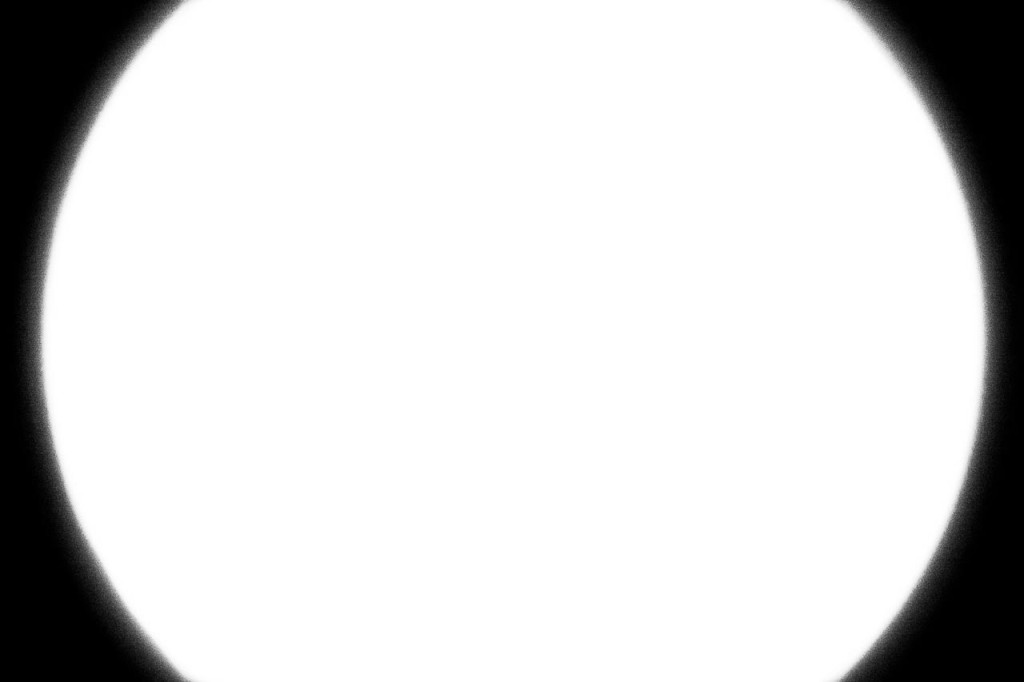 In this state the lens covers approximately 190° on the long side of the sensor. With three or four images easily covering the full sphere the final equirectangular is 10000 pixels by 5000 pixels in size on a Sony ILCE-7.
You can already find a daylight, blue hour and indoor example from Markus which were all shot with a shaved version of the lens and a Sony ILCE-7.
Additional remark
The shown images were produced with an Samyang 8mm/2.8 UMC II fisheye lens on a SONY ILCE camera with a full frame sensor. You can gat a nearly identical result if you use the Samyang 7mm/3.5 UMC fisheye lens with a SONY ILCE camera with APS-C sized sensor and an micro 4/3 to E-mount adapter.
Related Posts
Magic Experiments Bad Hindelang in Winter
ADAC Headquarters Courtyard – Red Bench
Bürgersaalkirche – Reprojections
ADAC Headquarters Courtyard – Red Bench Transverse Mercator
Justice Palace Munich – Atrium Stereographic Hexagonal Triple
Parish Church Bad Hindelang – Transverse Mercator
Comparing image crops of Sony LA-EA2 and Sony