This image is a reprojected version of the panorama Standing at the Blue Lagoon (Iceland). The projection is "stereographic down".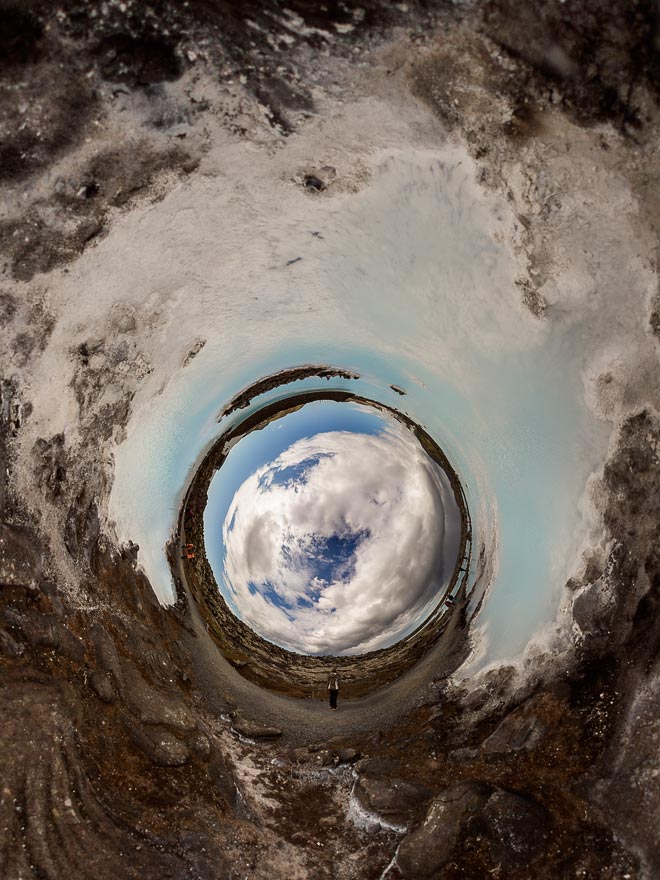 Related Posts
Underneath the viewpoint of Goosenecks State Park
Standing at geysir Strokkur (Iceland)
View of Monument Valley near Cly Butte
Panoramic image of Ófærufoss
Standing on the beach of Beachport (AUS).
Voigtländer Ultra Wide Heliar 12mm/5.6 attached to Sony
Another reprojected Hallgrímskirkja (Reykjavík, Iceland)
Arch on Dyrhólaey peninsula (Iceland)
Reprojection of 'Standing inside Skálholtdómkirkja (Iceland)'