This image is a reprojected version of the panorama Standing at the Blue Lagoon (Iceland). The projection is "stereographic down".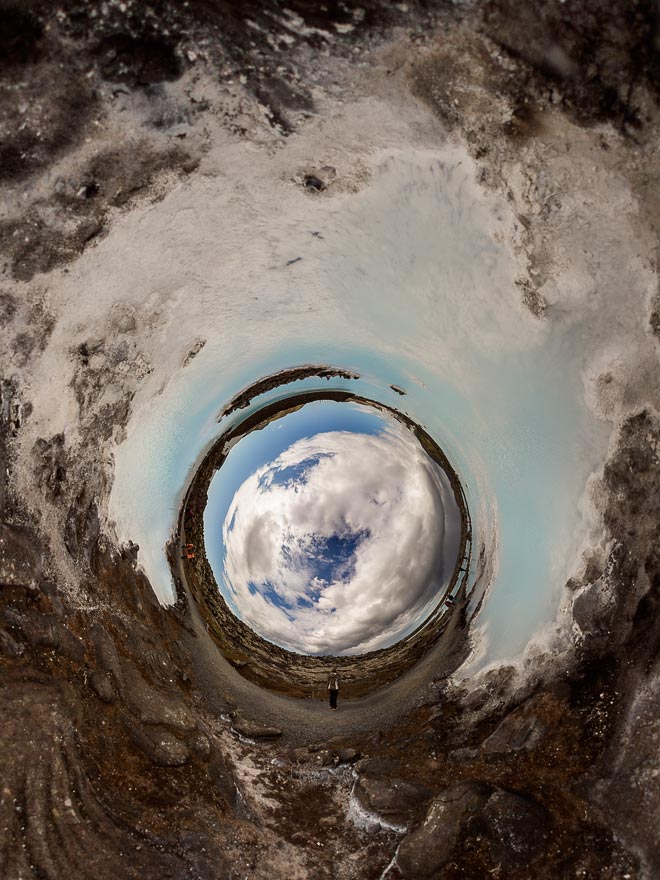 Related Posts
Cornerfix profiles for Leica Summicron-M 35mm/2 (Asph.) on
Anti Nuclear Movement Demonstration Stage
Impressions from Akureyri and Goðafoss
Standing on a bridge in Venice
Reprojection of 'Standing inside Skálholtdómkirkja (Iceland)'
B2RUN Munich 2015 Sunset Behind Olympic Stadium
Munich Fire Brigade Rescue from Heights
View of Monument Valley near Cly Butte
At the Petrified Forest near Cape Bridgewater (AUS).