This image is a reprojected version of the panorama Standing at the Harpa in Reykjavík (Iceland). The projection is "stereographic down".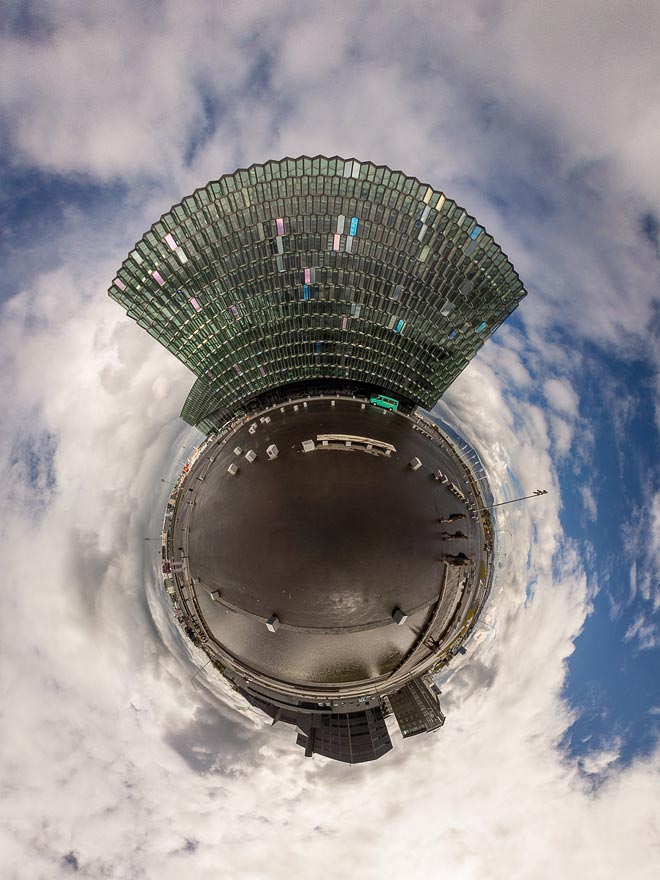 Related Posts
View over Lagarfljót near Hengifoss
Wooden huts in Bad Hindelang
Reprojected spherical panorama on the way to Bláhnjúkur
Fumarole at Hverarönð geothermal area (Iceland)
Christmas Market at Munich's Marienplatz
Reprojected view of Monument Valley near Cly Butte
View from Mount John over Lake Tekapo.