This image is a reprojected version of the panorama Standing at the Harpa in Reykjavík (Iceland). The projection is "stereographic down".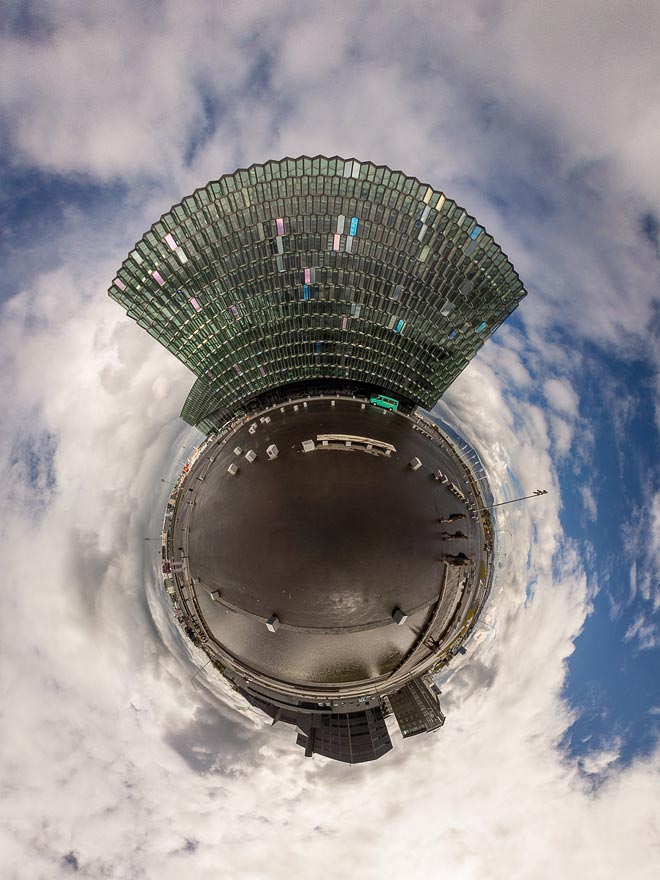 Related Posts
St. Peter Church near Tanas
Hühnermarkt in Frankfurt am Main
Reprojected Oldest Shopping Mall of The Netherlands (Droste)
Munich subway station Messestadt West
Mud pot at Hverarönð geothermal area (Iceland)
Gates of Haast bridge at the Haast Pass
Another reprojected view of the Heini Klopfer ski
Reprojection of the Blue Lagoon (Iceland).
PanoTools Meeting 2013 Messina Sicily Second Impression