This image is from the December page of my 2018 calender. The reprojected panorama shows the entry of Melbourne's Luna Park. Reprojection is tunnel (stereographic up).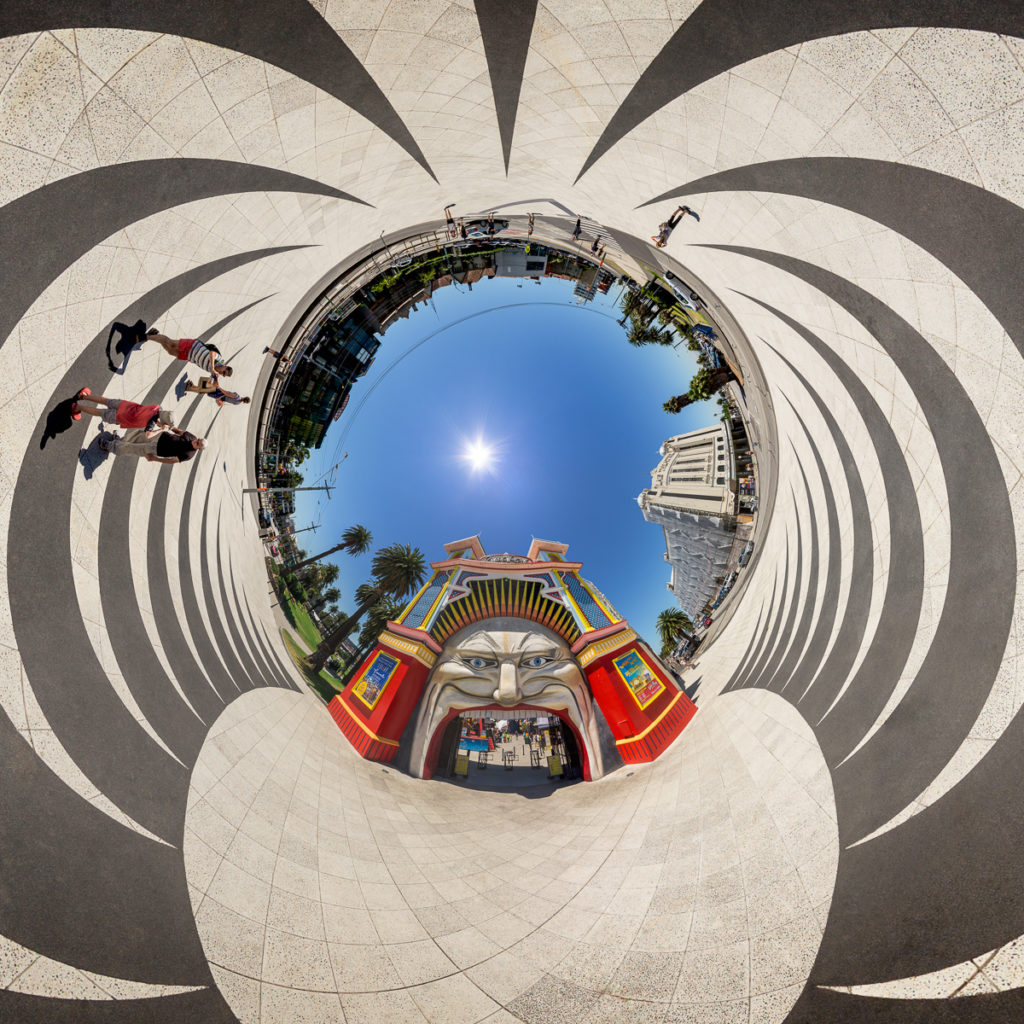 Show on map
Related Posts
Impressions from the 125. Zentral-Landwirtschafts Fest #2
PanoTools Meeting 2013 Messina Sicily Second Impression
Under the Owachomo natural bridge
Reprojection of Ponte Lombardo, Venice
Reprojected view of the Heini Klopfer ski jump
Cylindrical Panorama from a Video Source
Reprojection in the harbour of Eskifjörður (Iceland).
Self-portrait in the sculpture 'Bearing' (David McCracken)
Standing on Webb Bridge (Melbourne)