This image is from the December page of my 2018 calender. The reprojected panorama shows the entry of Melbourne's Luna Park. Reprojection is tunnel (stereographic up).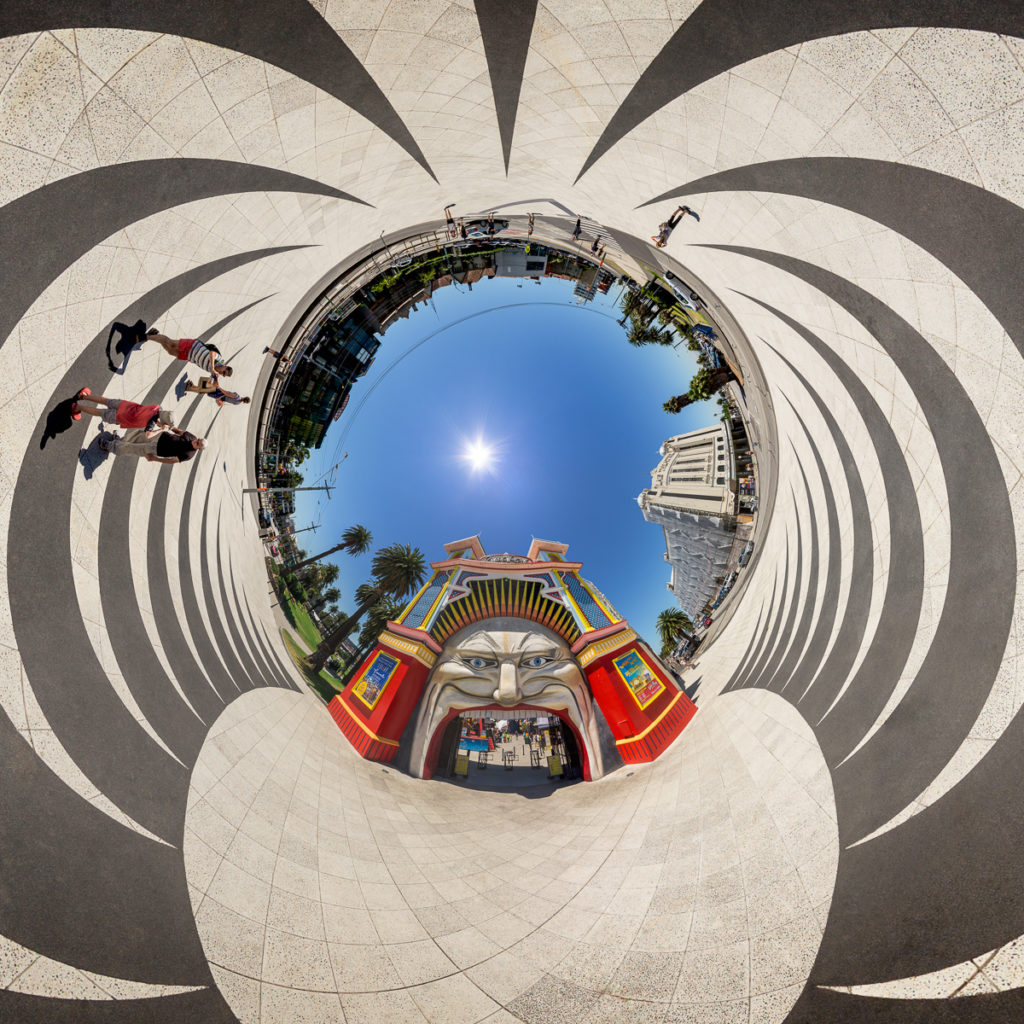 Show on map
Related Posts
Ponte Lombardo, Venice (Google Embedded Version 2013)
Reprojected Marble Courtyard in the Castle of Versailles
The garden of Gartenpalais Liechtenstein
Self-portrait in the sculpture 'Bearing' (David McCracken)
At the entry of Luna Park (Melbourne)
Reprojected Städel Museum Frankfurt Courtyard
Reprojection of a small waterfall near Kirkjubæjarklaustur (Iceland).
Before the start of the JPMorgan Chase Corporate
Visiting the fun fair Dippemess (reprojected)