This is from my 2019 calender either the January or the July page.
This stereographic reprojection was generated from a spherical panorama I shot standing in the middle of Bad Hindelang's church St. Johannes der Täufer.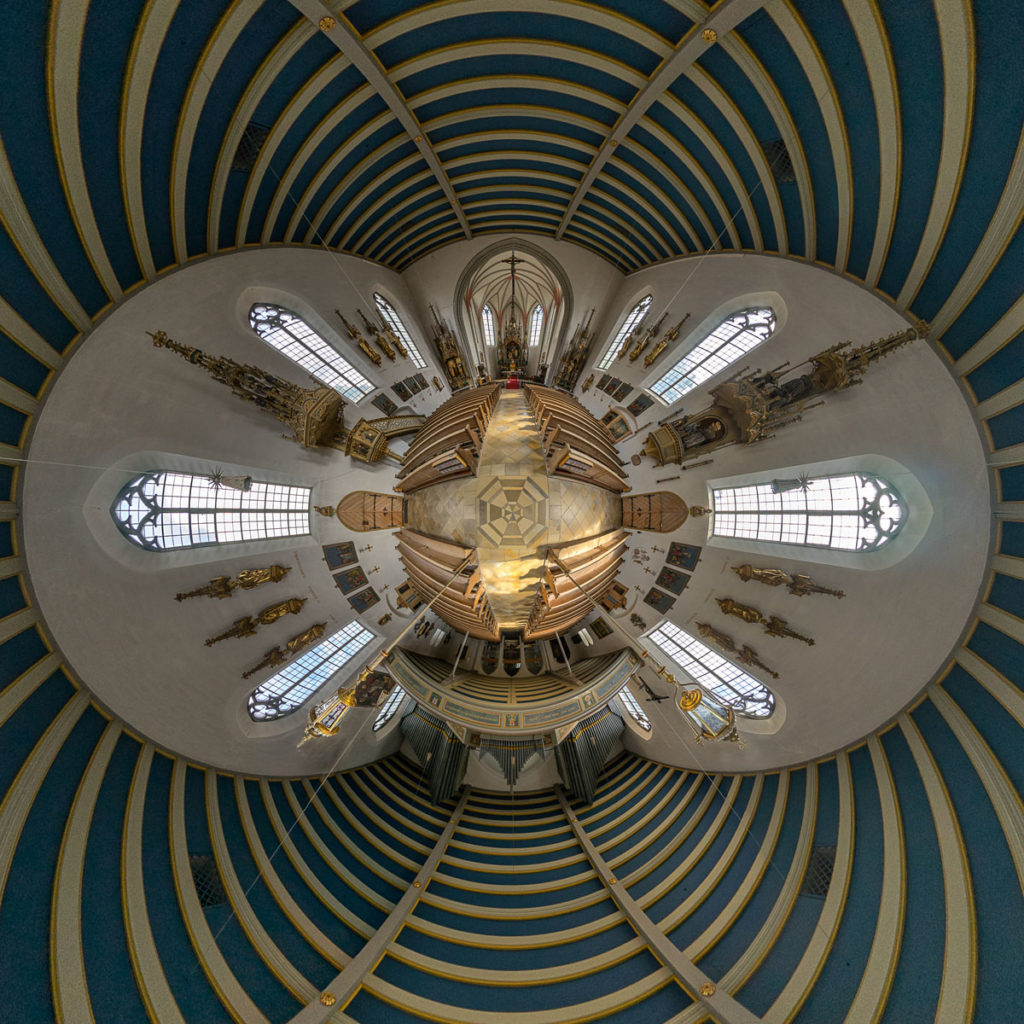 See the interactive version here.

Show on map
Camera Maker: SONY
Camera Model: ILCE-7
Exposure Time (sec): 1/60
F-Number: 7.1
Focal Length (mm): 8
Related Posts
Kalvarienberg Bad Hindelang
Rebuilding the historic center of Frankfurt am Main.
Reprojected Wolfratshausen Cemetery
Reprojected Piața Unirii in Timișoara, Romania
Reprojection of JPMorgan Chase Corporate Challenge 2008 in
Small waterfall near Kirkjubæjarklaustur (Iceland).
Standing on Webb Bridge (Melbourne)
Reprojected Streetlife Festival 2011, Ex+Hop Contest
Wiener Prater Boomerang – Stereographic Up