This is from my 2019 calender either the January or the July page.
This stereographic reprojection was generated from a spherical panorama I shot standing in the middle of Bad Hindelang's church St. Johannes der Täufer.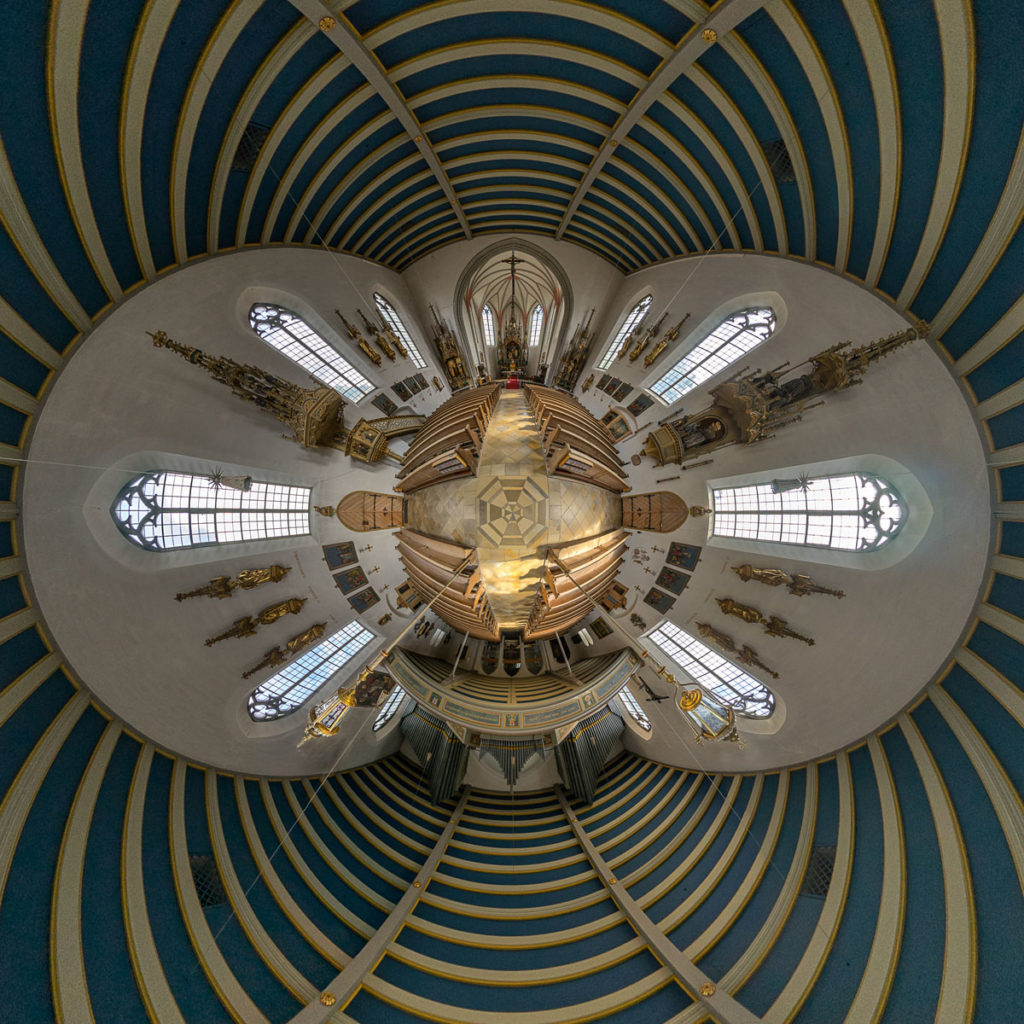 See the interactive version here.

Show on map
Camera Maker: SONY
Camera Model: ILCE-7
Exposure Time (sec): 1/60
F-Number: 7.1
Focal Length (mm): 8
Related Posts
Small waterfall near Kirkjubæjarklaustur (Iceland).
Bad Hindelang Almabtrieb Decorated Cows
Munich Fire Brigade Rescue from Heights
Standing at Gullfoss (Iceland)
Standing at geysir Strokkur – again (Iceland)
Standing on Tower Hill in the Tower Hill
Split Point Lighthouse – Little Planet