This is from my 2019 calender either the January or the July page.
This stereographic reprojection was generated from a spherical panorama I shot standing in the middle of Bad Hindelang's church St. Johannes der Täufer.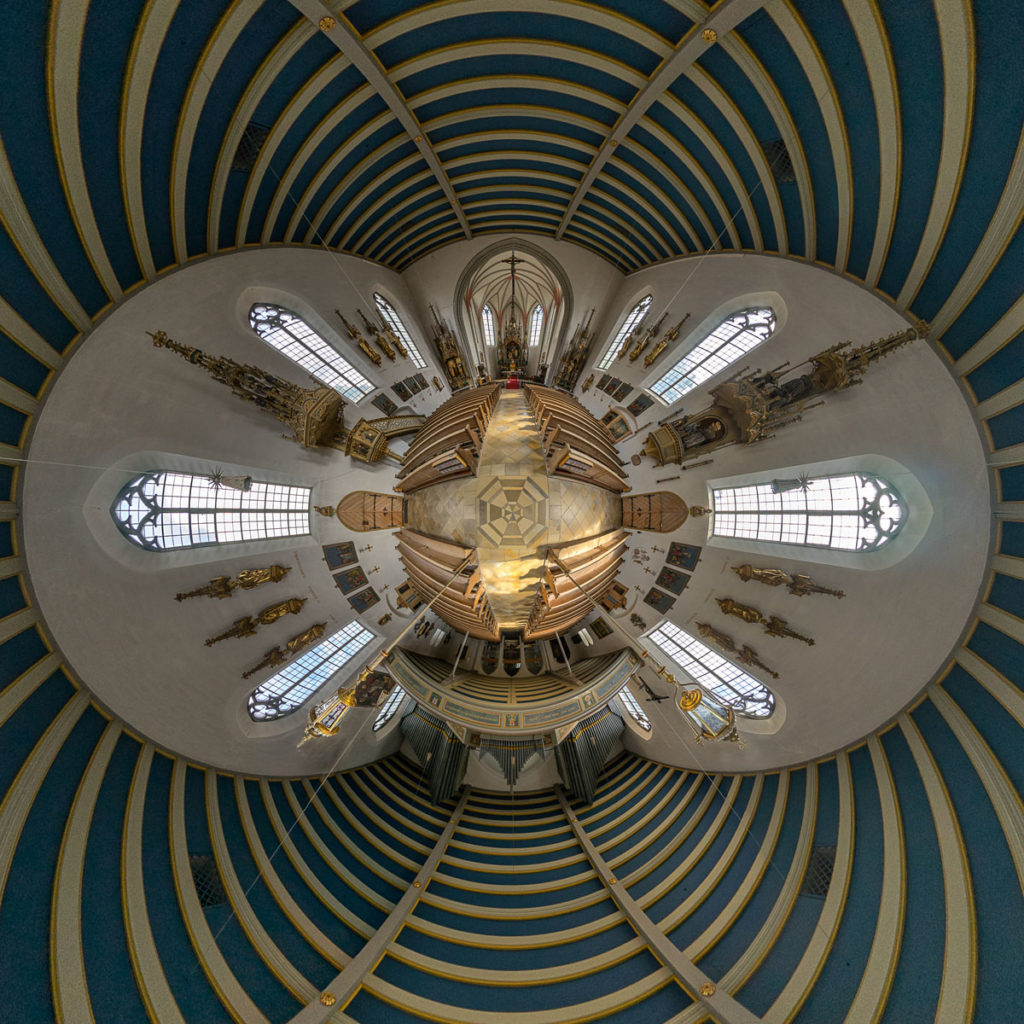 See the interactive version here.

Show on map
Camera Maker: SONY
Camera Model: ILCE-7
Exposure Time (sec): 1/60
F-Number: 7.1
Focal Length (mm): 8
Related Posts
Viewpoint at the Navajo Bridges
Standing inside Umpherston Sinkhole
Bad Hindelang Almabtrieb Decorated Cows
Parish Church Birth of the Virgin Mary in
Reprojected Sesimbra Castle Church
Reprojected Mausoleum of the Family 'Von Gans'
Reprojection of the Harpa (Reykjavík, Iceland)
Imberger Horn Sledge Track
On the way to Bláhnjúkur (Blue Peak, Iceland).
Reprojected city center of Niederursel