This is from my 2019 calender either the January or the July page.
This stereographic reprojection was generated from a spherical panorama I shot standing in the middle of Bad Hindelang's church St. Johannes der Täufer.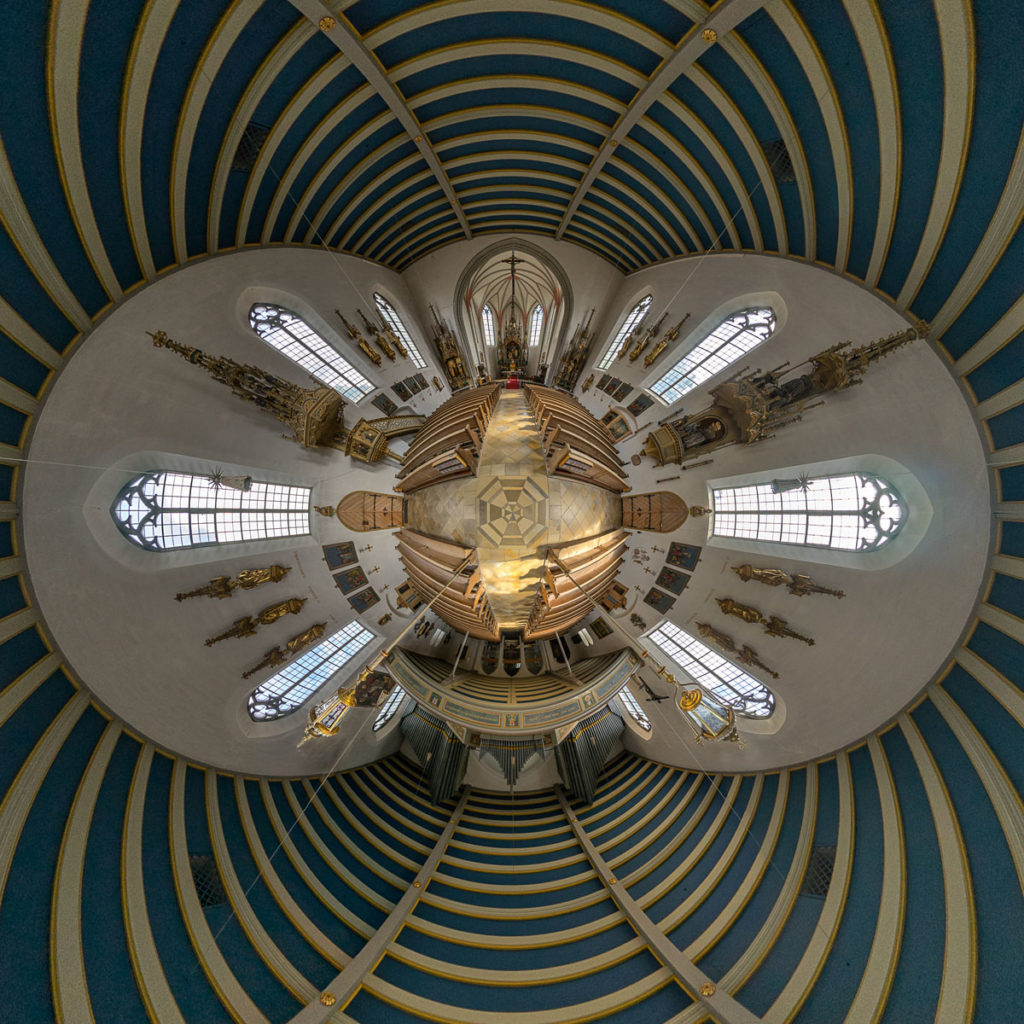 See the interactive version here.
Related Posts
Jesuitenkirche in Heidelberg
Standing at Dettifoss (Iceland)
200 years Oktoberfest innkeeper procession city
Kaiser Wilhelm Memorial Church in Berlin
Upper Delicate Arch Viewpoint in Great Arches National
Plymouth University Roland Levinsky Building
Reprojected Oldest Shopping Mall of The Netherlands (Droste)
Soap Box Race at Auer Dult
Small waterfall near Kirkjubæjarklaustur (Iceland).