This is from my 2019 calender either the January or the July page.
This stereographic reprojection was generated from a spherical panorama I shot standing in the middle of Bad Hindelang's church St. Johannes der Täufer.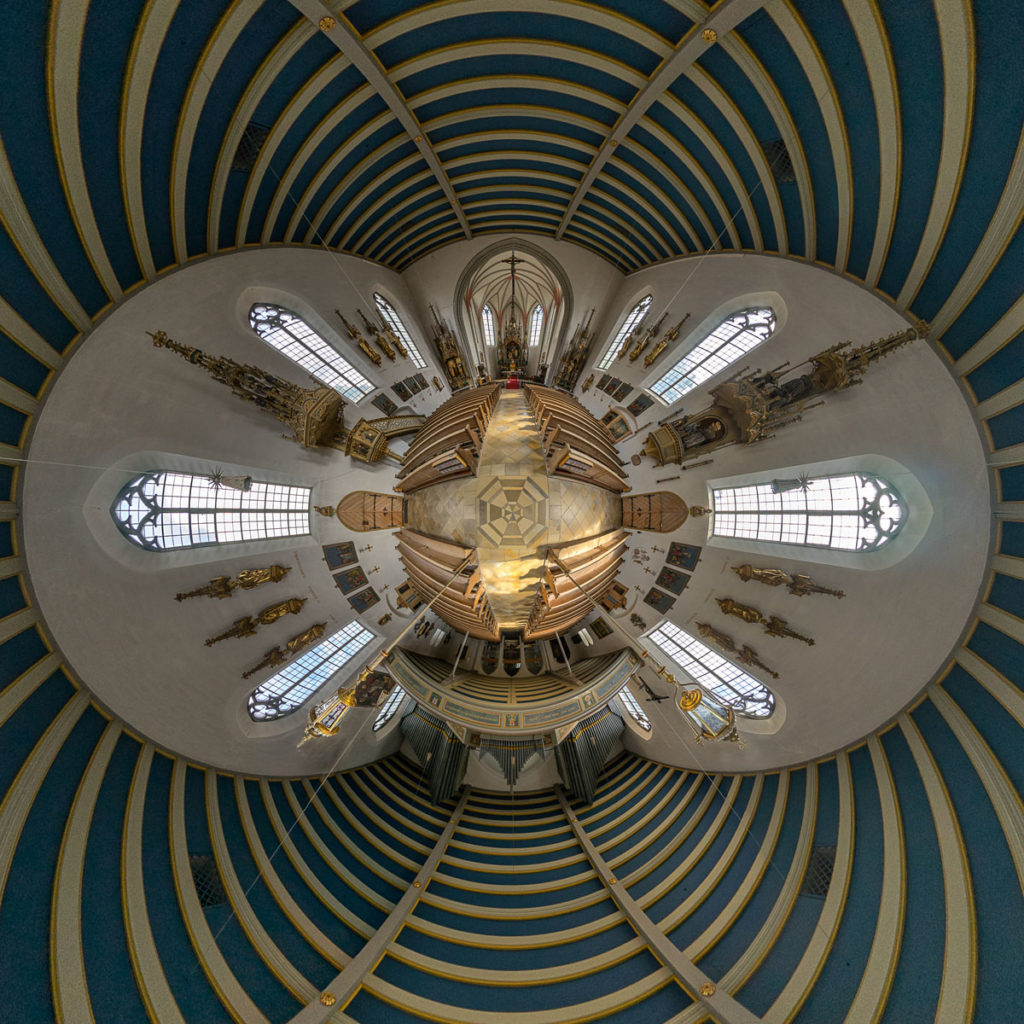 See the interactive version here.
Related Posts
Standing at the Freibergsee
German Senior Championships 10000m
Viehscheid in Bad Hindelang
Rainbow at Skógafoss in Iceland
Reprojected Haytor Panographers
Reprojected view of Monument Valley near Cly Butte
Standing at Steaming Cliffs in Hell's Gate geothermal
At the Petrified Forest near Cape Bridgewater (AUS).
Walking between ferns on the Abel Tasman Coast
Entrance to visitor center of the Shrine of