This is from my 2018 calender either the January or the July page.
This Transverse Mercator reprojection was generated from a spherical panorama I shot standing in the middle of Haagse Passage in The Hague.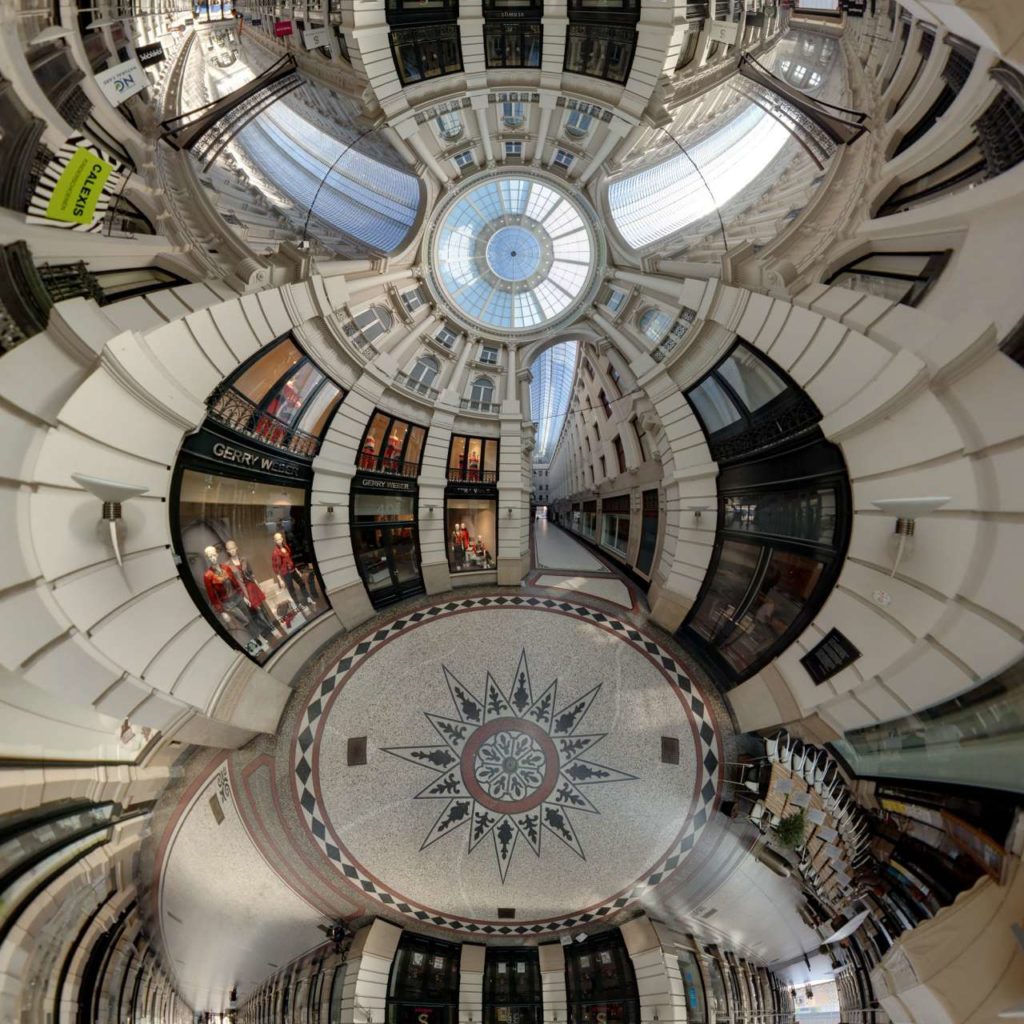 See the interactive version here.

Show on map

Related Posts
Viewpoint near Iseler summit
Wendelstein View Point Gacher Blick
Luitpoldpark in October (2017)
Plymouth University Roland Levinsky Terrace
On the way to Bláhnjúkur (Blue Peak, Iceland).
Group shot in the yard of Palmela Castle
Reprojected subway station (Westfriedhof, Munich)
Postbridge Telephone Booth
Reprojected Imberger Horn Summit View (Christmas Tree)
Kutná Hora City View With Carriage