This is from my 2019 calender either the May or the November page.
This Transverse Mercator type reprojection was generated from a spherical panorama I took at an arena polo event at the Munich Airport.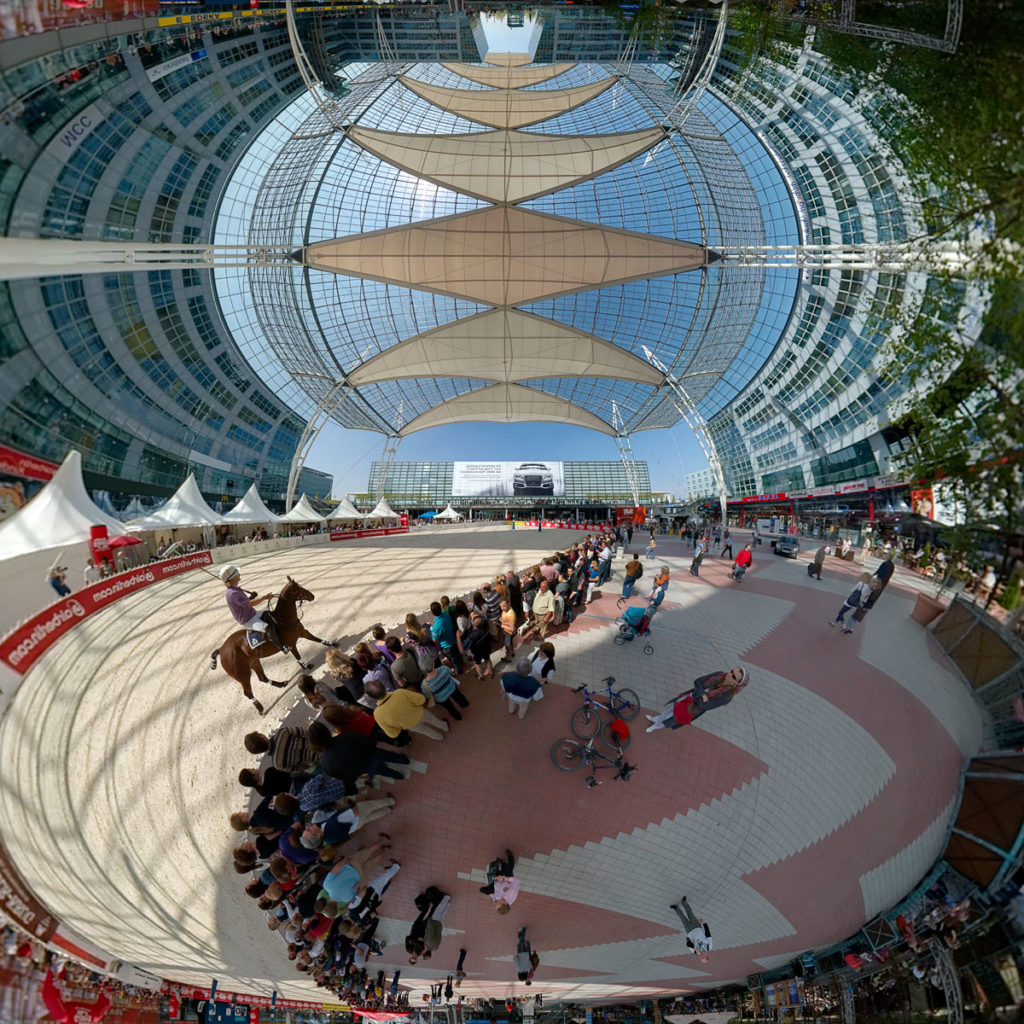 See the interactive version on 360 Cities .

Show on map
Camera Maker: SONY
Camera Model: DSLR-A700
Exposure Time (sec): 1/750
F-Number: 6.7
Focal Length (mm): 8
Related Posts
Jesuitenkirche in Heidelberg
The Treasury Table Shot 6
Reprojection of another bridge in Venice
Parthenon of Books at documenta 14
Standing at the Niederwalddenkmal
European Central Bank and Skyline of Frankfurt/M.
On a campground with a view
Plymouth University Roland Levinsky Terrace
Reprojected subway station (Candidplatz, Munich)