This is from my 2019 calender either the May or the November page.
This Transverse Mercator type reprojection was generated from a spherical panorama I took at an arena polo event at the Munich Airport.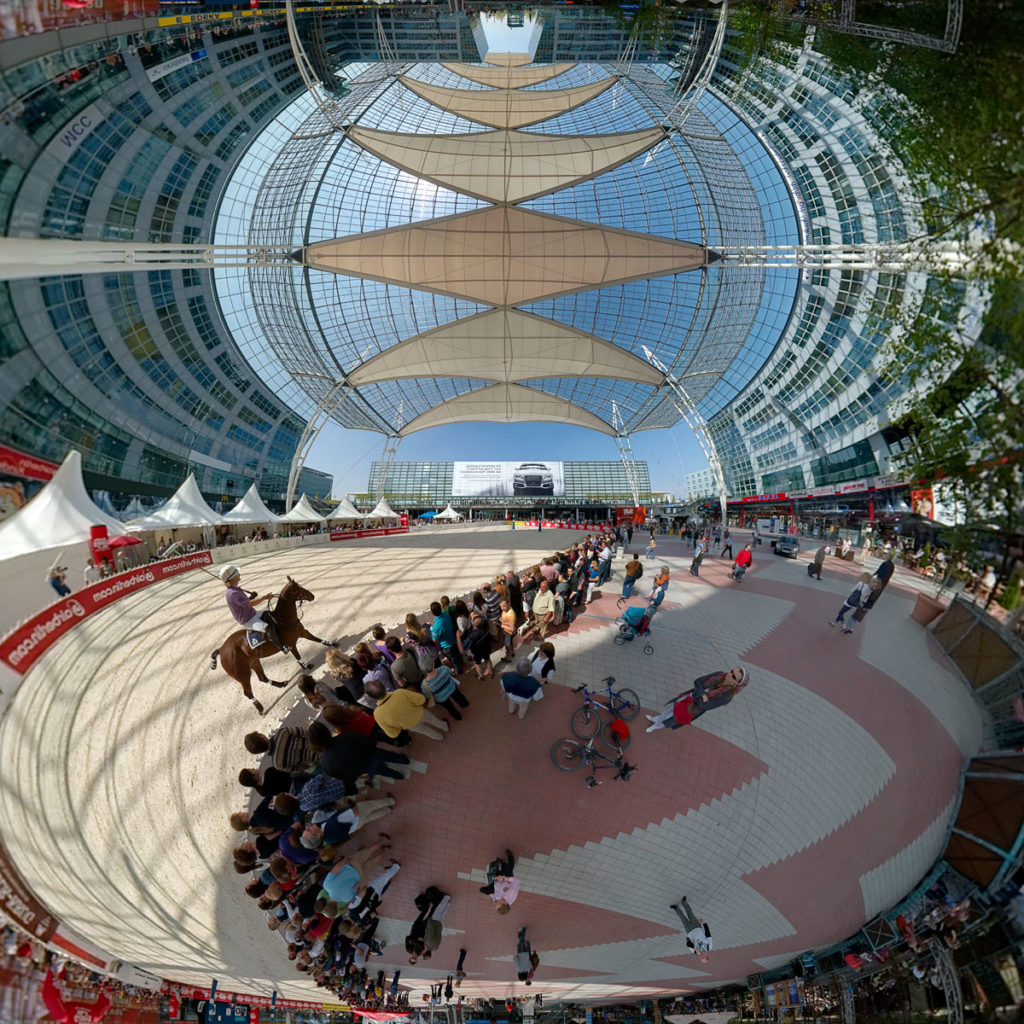 See the interactive version on 360 Cities .

Show on map
Camera Maker: SONY
Camera Model: DSLR-A700
Exposure Time (sec): 1/750
F-Number: 6.7
Focal Length (mm): 8
Related Posts
Underneath the viewpoint of Goosenecks State Park
Luitpoldpark in October (2017)
Drawbridge at Stralsund harbor
Standing inside the archway between Cathedral Cove and
Kaiser Wilhelm Memorial Church in Berlin
Reprojected British telephone booth
Standing at geysir Strokkur – again (Iceland)
Reprojection in the harbour of Eskifjörður (Iceland).