This is from my 2019 calender either the May or the November page.
This Transverse Mercator type reprojection was generated from a spherical panorama I took at an arena polo event at the Munich Airport.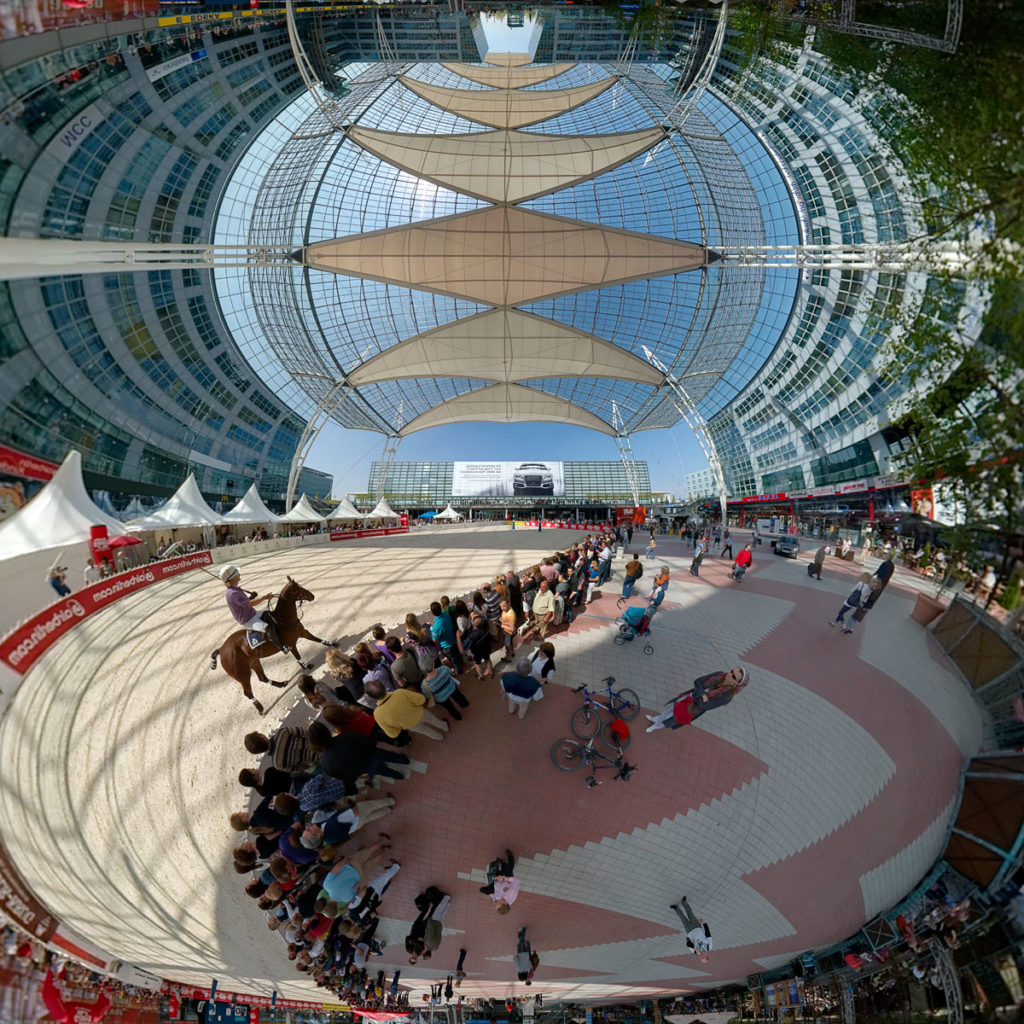 See the interactive version on 360 Cities .

Show on map
Camera Maker: SONY
Camera Model: DSLR-A700
Exposure Time (sec): 1/750
F-Number: 6.7
Focal Length (mm): 8
Related Posts
Printed Royal Wedding Gigapixel Panorama
On top of the MAIN TOWER in Frankfurt
Visiting the fun fair Dippemess
Luitpoldpark in October (2017)
Little Colorado River Gorge
European Central Bank and Skyline of Frankfurt/M.
Plymouth University Roland Levinsky Terrace
Group shot in the yard of Palmela Castle
West of Grand View Point Overlook in Canyonlands