This is from my 2019 calender either the May or the November page.
This Transverse Mercator type reprojection was generated from a spherical panorama I took at an arena polo event at the Munich Airport.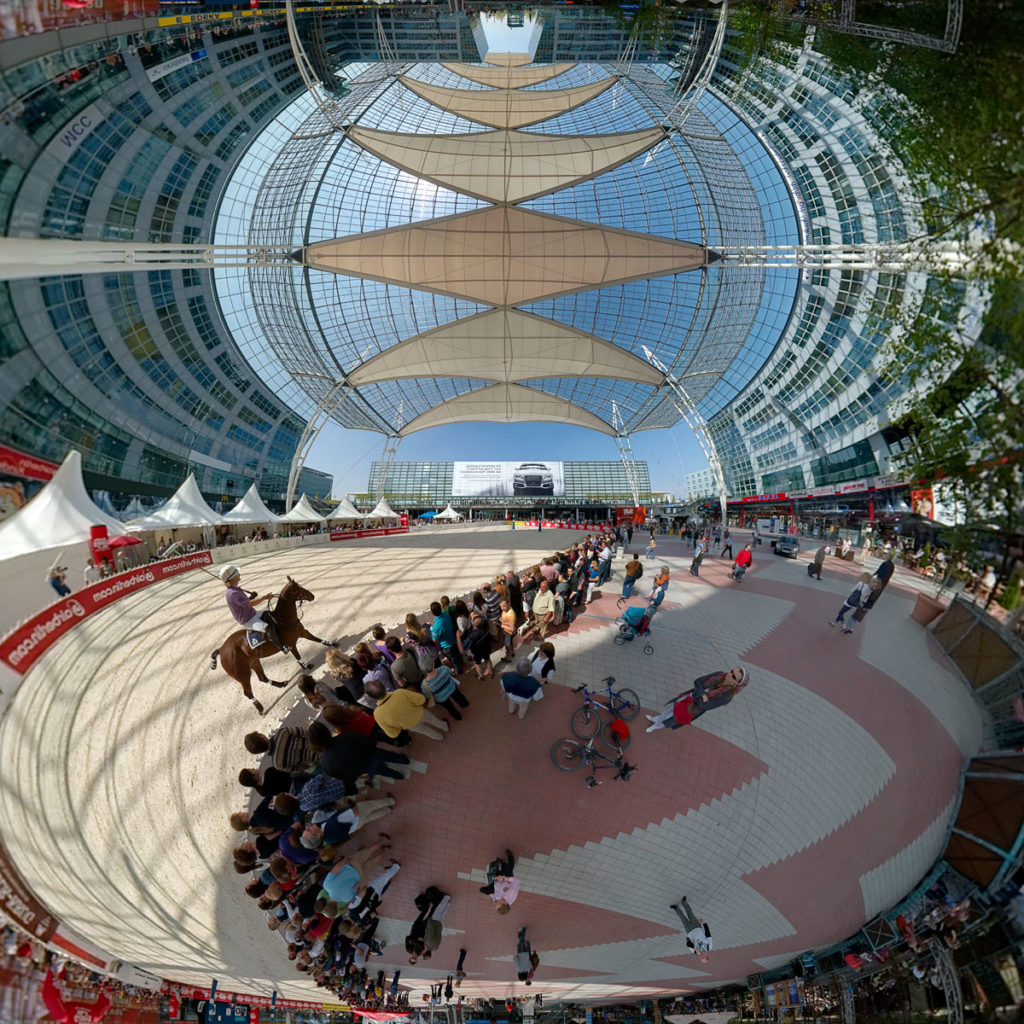 See the interactive version on 360 Cities .

Show on map
Camera Maker: SONY
Camera Model: DSLR-A700
Exposure Time (sec): 1/750
F-Number: 6.7
Focal Length (mm): 8
Related Posts
Turf church Víðimýrarkirkja (Iceland)
Imberger Horn Sledge Track
World War I Ruins @ Stilfser Joch (1)
At the entry of Luna Park (Melbourne)
Under the Eiffel Tower – Droste Spiral
PanoTools Meeting 2013 Messina Sicily First Impression
View from Mount John over Lake Tekapo.
Postbridge Telephone Booth