This is from my 2019 calender either the April or the October page.
This stereographic reprojection was generated from a spherical panorama I took in the center of the entrance dome of Prague's main station.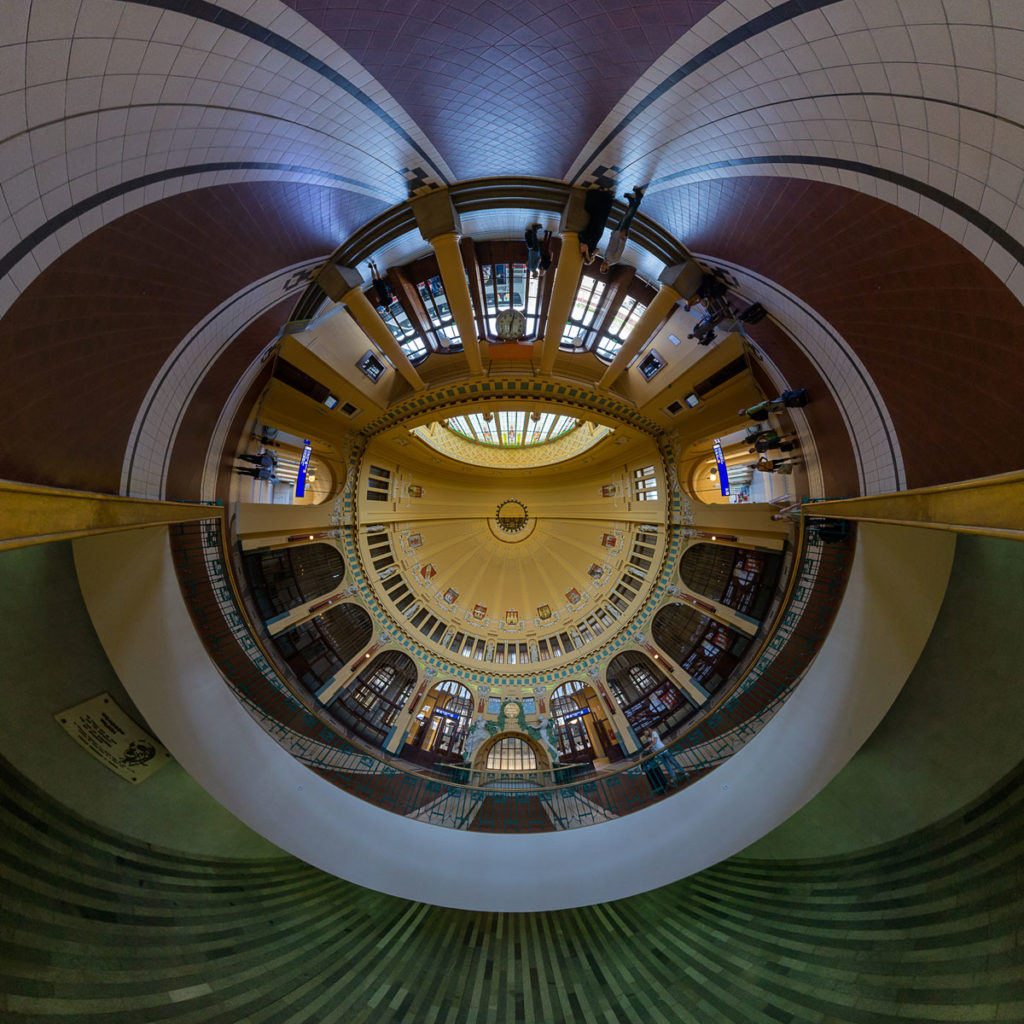 See the interactive version on Google Maps.

Camera Maker: SONY
Camera Model: ILCE-QX1
Exposure Time (sec): 1/80
F-Number: 7.1
Focal Length (mm): 7.5
Related Posts
Standing on Webb Bridge (Melbourne)
Wiener Prater Boomerang – Stereographic Up
Haagse Passage – Droste Triple Spiral
ADAC Headquarters Courtyard – Red Bench
Rebuilding the historic center of Frankfurt am Main.
ADAC Headquarters Courtyard – Red Bench Transverse Mercator
Skyline of Frankfurt am Main at dusk (2014)
State Library of Victoria (Melbourne) inside La Trobe