This image shows a reprojected image of the Cine-Teatro São João in Palmela. The first projection was stereographic down, the second one droste.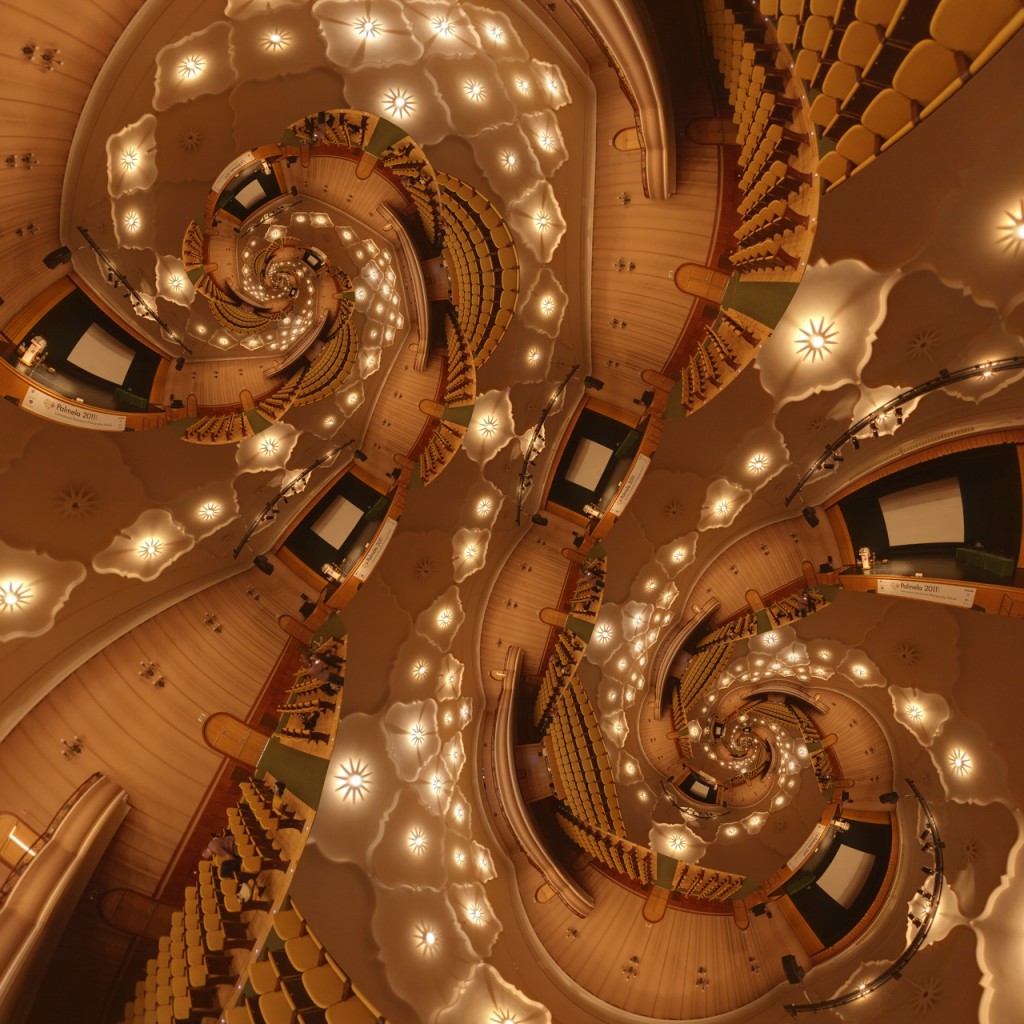 Show on map
Related Posts
At the museum Albertina (Vienna)
Ponte Lombardo, Venice (Google Embedded Version 2013)
Kaiser Wilhelm Memorial Church in Berlin
At the entry of Luna Park (Melbourne)
Reprojected Haytor Panographers
Small waterfall near Kirkjubæjarklaustur (Iceland).
The Treasury Table Shot 6
Reprojected Three Green Stripes
Standing inside Double Arch