This image shows a reprojected version of the Cine-Teatro São João panorama. The projection is "transverse mercator".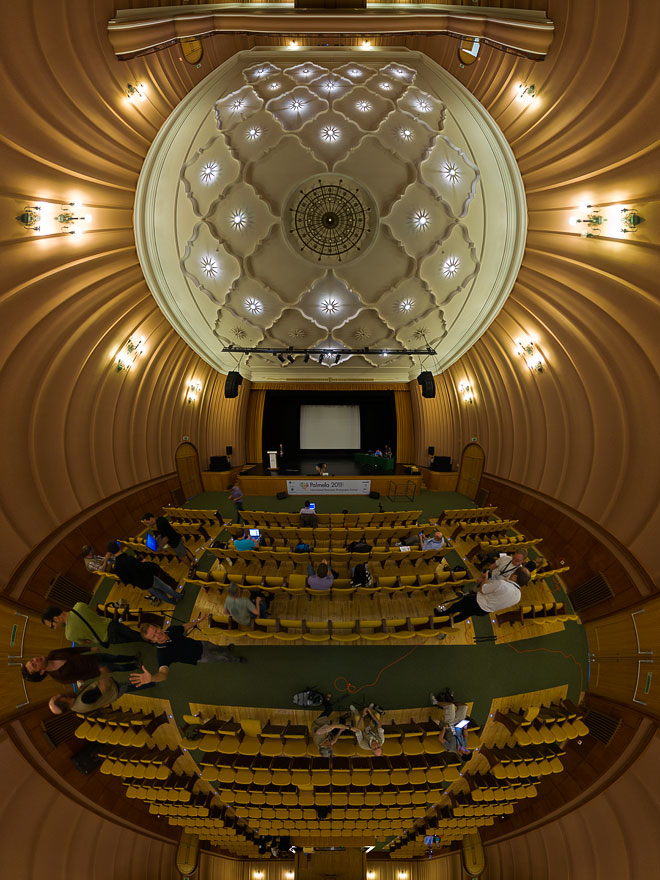 Show on map
Related Posts
Wendelstein Mountain Station
Munich Subway Pedestrian Passage
Jesuitenkirche in Heidelberg
Gates of Haast bridge at the Haast Pass
Overlooking the valley Ostrachtal
Reprojected spherical panorama at Víti (Krafla, Iceland).
B2RUN Munich 2015 Sunset Behind Olympic Stadium
In the courtyard of Tower 185
Reprojection of the Long Distance Train Station at