I made the original panorama for the WWP event "Mortality". You can view it here.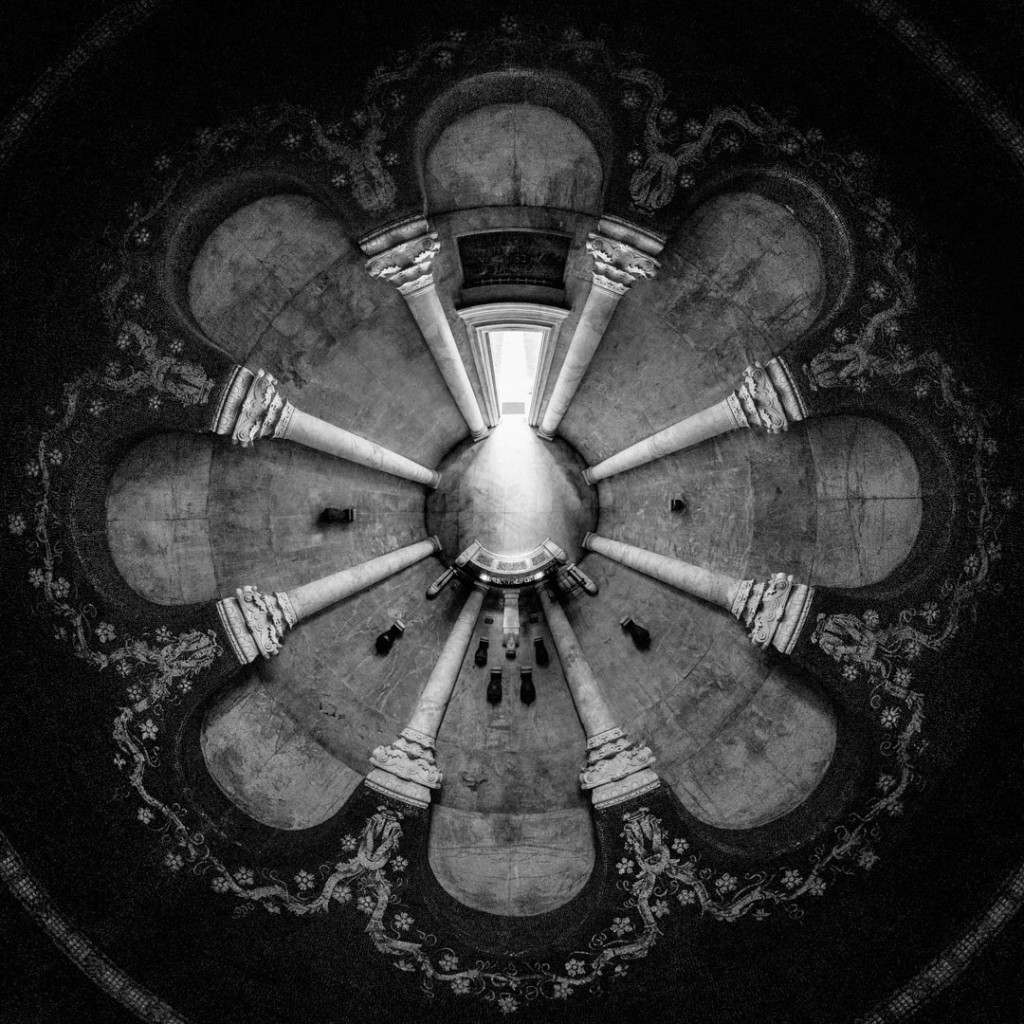 Show on map
Camera Maker: SONY Camera Model: SLT-A99 Exposure Time (sec): 1/160 F-Number: 5.6 Focal Length (mm): 10 Lens: Sigma 10mm/2.8 ISO: 2500
Related Posts
Reprojection of Kaiser Wilhelm Memorial Church in Berlin
Reprojected Oldest Shopping Mall of The Netherlands
Reprojected Subway Pedestrian Passage
In the Breitachklamm (a canyon near Oberstdorf, Germany).
In the harbour of Eskifjörður (Iceland).
On top of the MAIN TOWER in Frankfurt
Kaiser Wilhelm Memorial Church in Berlin