I made the original panorama for the upcoming WWP event "Mortality". You find it here.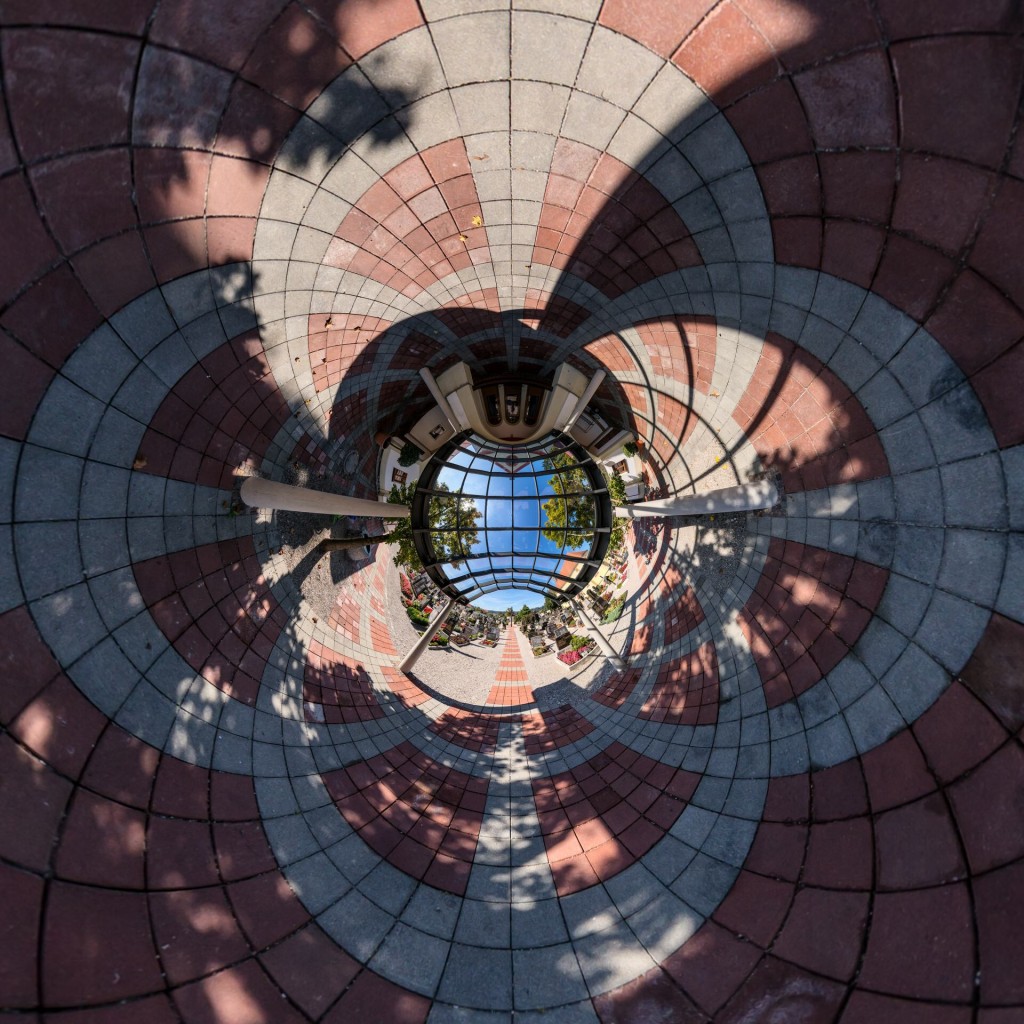 Show on map
Camera Maker: SONY Camera Model: NEX-6 Exposure Time (sec): 1/250 F-Number: 7.1 Focal Length (mm): 7.5 Lens: Walimex 7.5mm/F3.5 ISO: 100

Related Posts
Reprojected Library Staircase (Again)
Reprojection of JPMorgan Chase Corporate Challenge 2008 in
Akureyrarkirkja – Outside
Overlooking the valley Ostrachtal
In the harbour of Eskifjörður (Iceland).
On top of the MAIN TOWER in Frankfurt
Group shot in the yard of Palmela Castle
Streetlife Festival 2011, Ex+Hop Contest
Allen Lambert Galleria – Reprojections
Kaiser Wilhelm Memorial Church in Berlin