This image shows a reprojected image of the panorama In the Breitachklamm. The projection is "transverse mercator".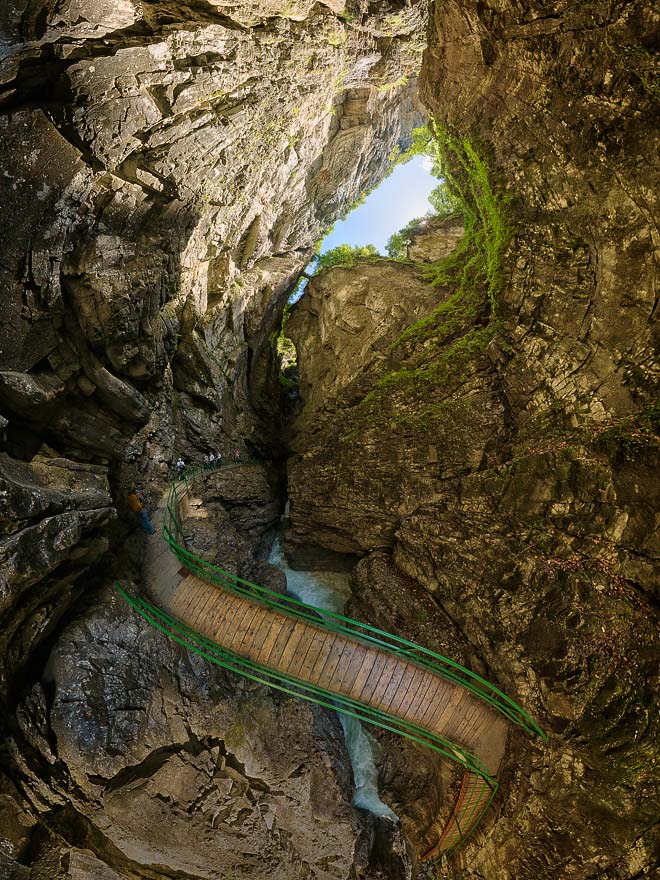 Show on map
Related Posts
Reprojected summer stage in Kronberg.
In the public park "Garden of the Gods"
Rainbow at Skógafoss in Iceland
Following the Educational Trail
Standing at Gullfoss (Iceland)
Reprojected Akureyrarkirkja – Outside
Split Point Lighthouse – Little Planet
Reprojection of the Blue Lagoon (Iceland).