This image shows a reprojected image of the panorama Heini Klopfer ski jump (at the base). The projection is "stereographic down".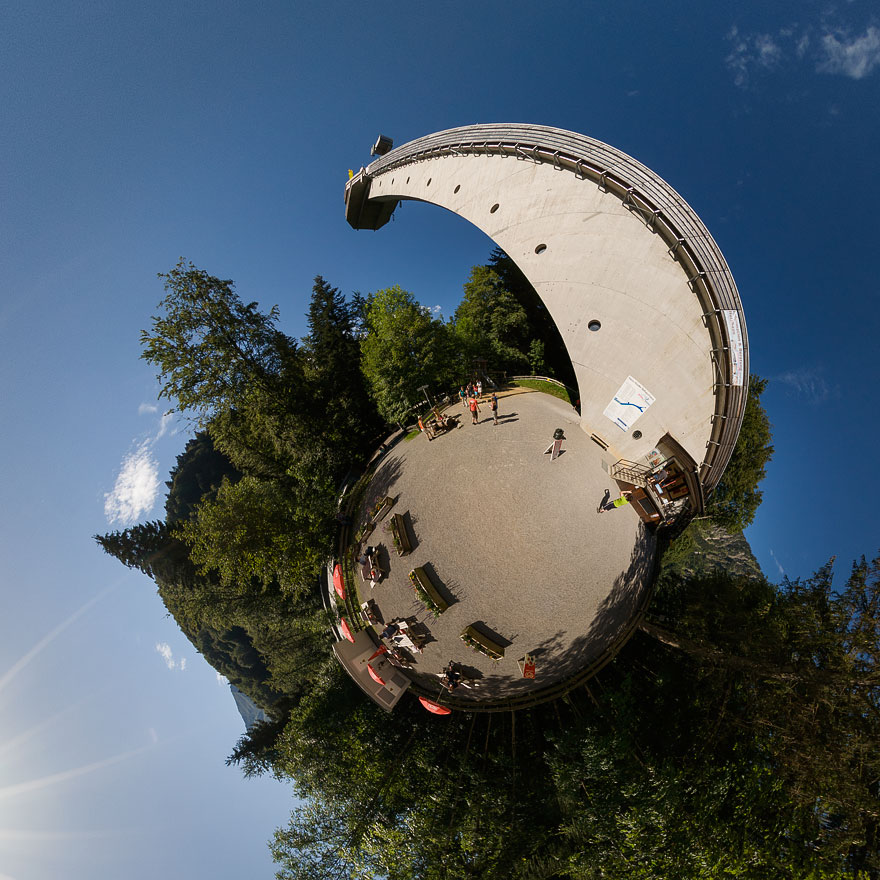 Show on map
Related Posts
Outside Nymphenburg Palace (Munich)
Streetlife Festival 2011, Juggler
Reprojected construction site of the European Central Bank
Standing inside Umpherston Sinkhole
Standing at Gullfoss (Iceland)
Reprojected Imberger Horn Summit View
Taranaki Falls in Tongariro National Park
Jesuitenkirche in Heidelberg
Small waterfall near Kirkjubæjarklaustur (Iceland).