This image is from the April page of my 2018 calender. This reprojected spherical panorama shows Split Point Lighthouse from the viewing platform near the cliff.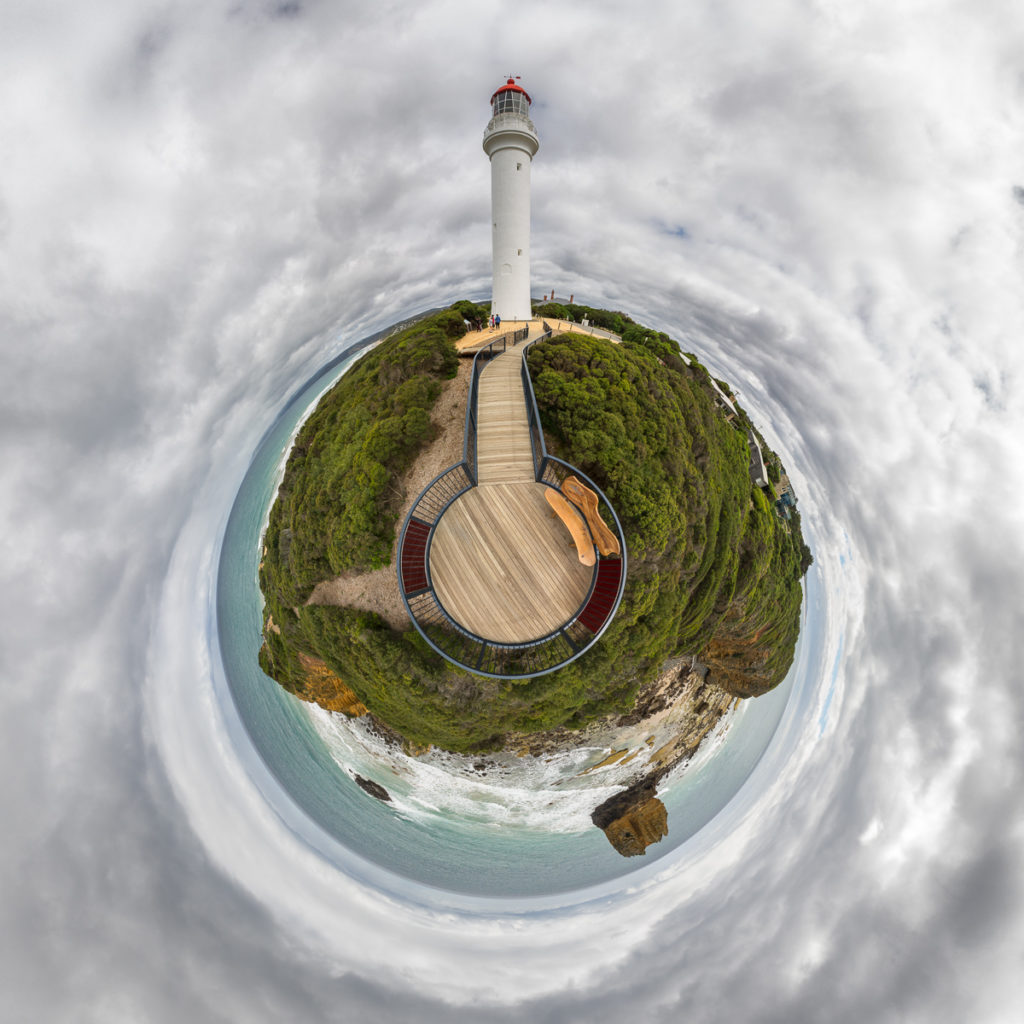 Show on map
Related Posts
Reprojected Euro Symbol near European Central Bank
Iseler Ski Lift Valley Station
Historic Windmill at Hessenpark
The sculpture "The Dancers" in Denver, CO
Reprojection of a small waterfall near Kirkjubæjarklaustur (Iceland).
Standing near the outlet of Cave Stream
In the public park "Garden of the Gods"
Ponte de la Madalena, Venice
Reprojected Piața Unirii in Timișoara, Romania