This image is from the April page of my 2018 calender. This reprojected spherical panorama shows Split Point Lighthouse from the viewing platform near the cliff.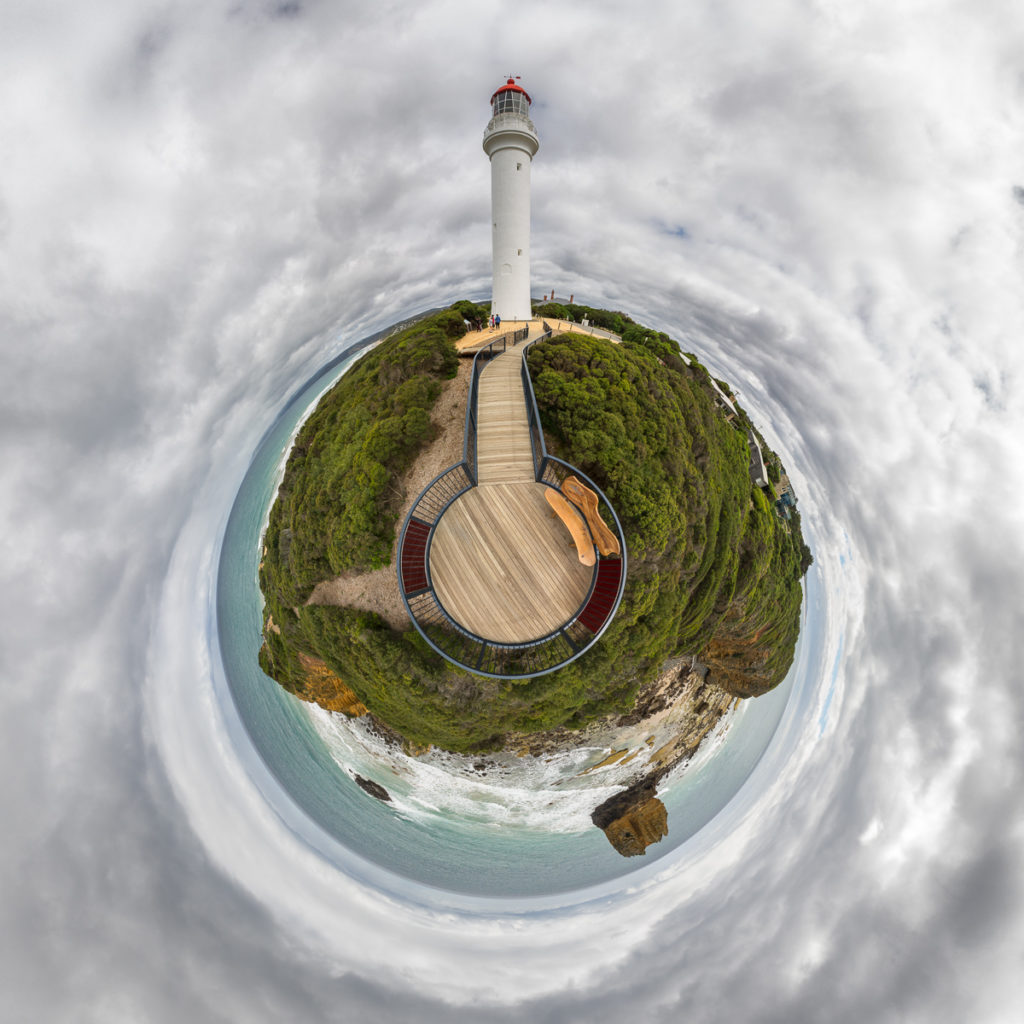 Show on map
Related Posts
Printed Royal Wedding Gigapixel Panorama
Walking between ferns on the Abel Tasman Coast
At the Petrified Forest near Cape Bridgewater (AUS).
Plymouth University Roland Levinsky Terrace
Munich subway station Messestadt West
Visiting Steampunk HQ in Oamaru.
Reprojected Wolfratshausen Cemetery
Standing between boulders of Quantum Field near Castle