This is from my 2018 calender either the January or the July page.
This Droste type reprojection was generated from a spherical panorama I shot standing in the middle of Haagse Passage in The Hague.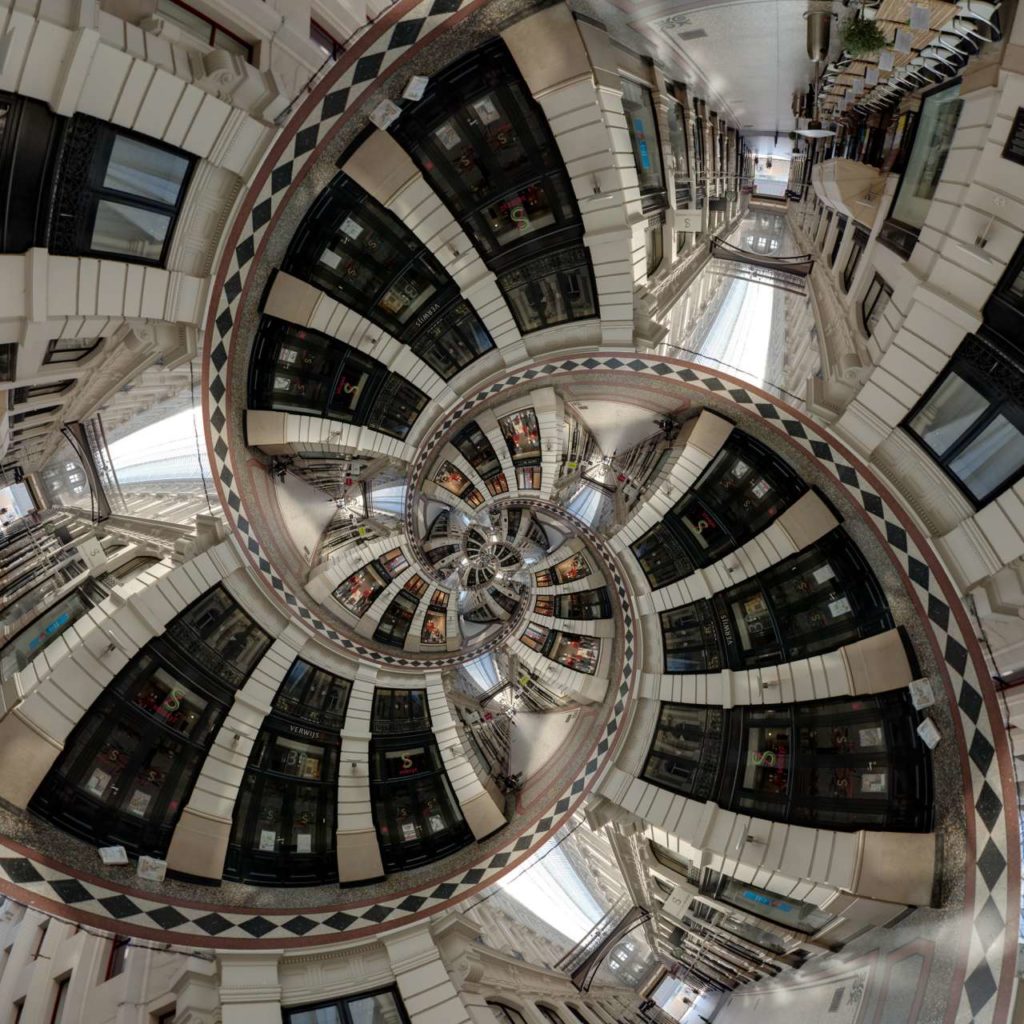 See the interactive version here.

Show on map
Related Posts
Central atrium of the Block Arcade
Reprojected German telephone booth
Reprojected spherical panorama at Víti (Krafla, Iceland).
Städel Museum Frankfurt – Garden Droste Donuts
Rebuilding the historic center of Frankfurt am Main.
At the museum Albertina (Vienna)
MAIN TOWER in Frankfurt am Main – Little
Re:Start Mall in Christchurch
Standing on the frozen solid Reschensee (South Tyrol)
Sculpture Umschreibung – Inside