This is from my 2018 calender either the January or the July page.
This Droste type reprojection was generated from a spherical panorama I shot standing in the middle of Haagse Passage in The Hague.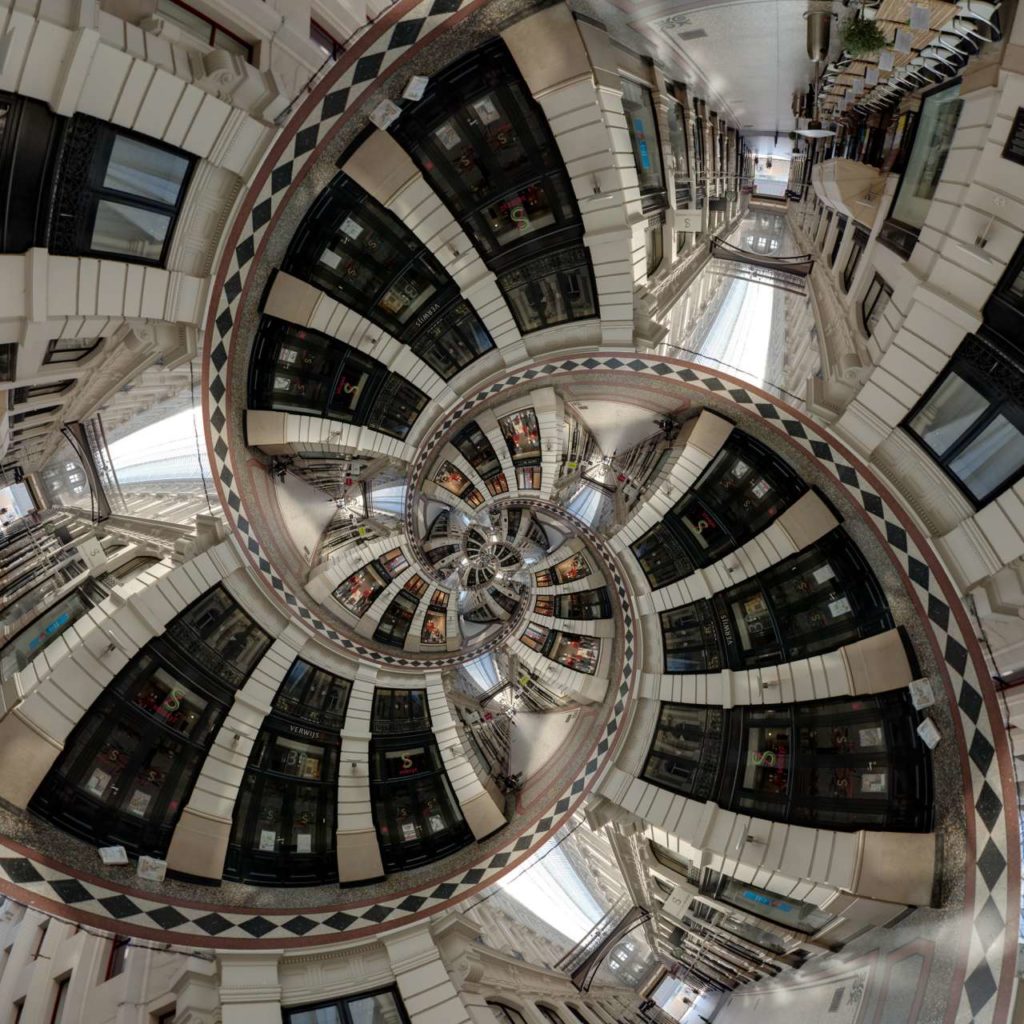 See the interactive version here.

Show on map
Related Posts
Reprojected Bridge over Marble Canyon
Standing inside Skálholtdómkirkja (Iceland)
Reprojected subway station (Westfriedhof, Munich)
Reprojected British telephone booth
Sculpture Umschreibung – Inside
Städel Museum Frankfurt Courtyard
Impressions from the 125. Zentral-Landwirtschafts Fest #1
Ludwig Maximilian University of Munich – Stereographic Double
In the harbour of Eskifjörður (Iceland).
World War I Ruins @ Stilfser Joch (2)