This is from my 2018 calender either the January or the July page.
This Droste type reprojection was generated from a spherical panorama I shot standing in the middle of Haagse Passage in The Hague.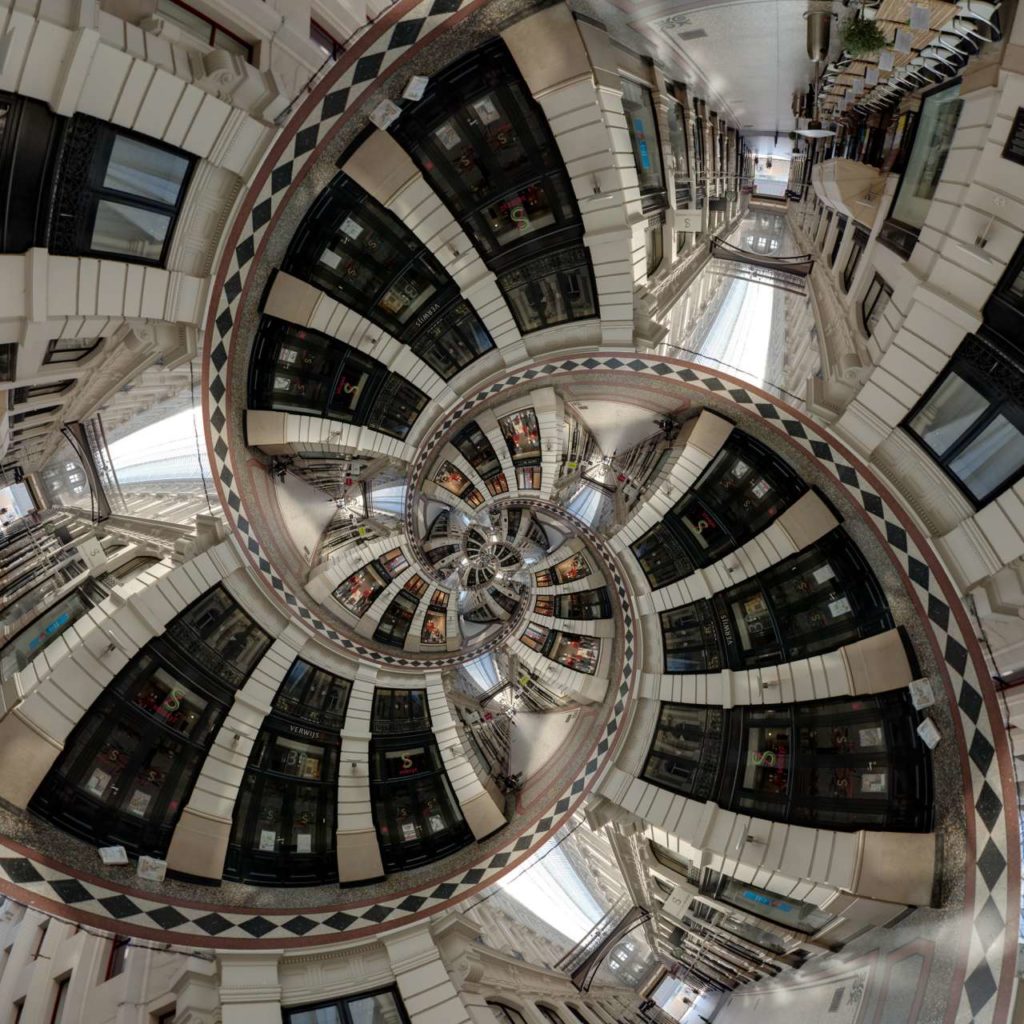 See the interactive version here.

Show on map
Related Posts
Reprojection of a small waterfall near Kirkjubæjarklaustur (Iceland).
World War I Ruins @ Stilfser Joch (1)
Piața Unirii in Timișoara, Romania
Standing at the Freibergsee
Turf church Víðimýrarkirkja (Iceland)
Reprojected German Reichstag building
Prague Main Station Entrance Dome – Stereographic Down
Skyline of Frankfurt am Main on a sunny
Before the start of the JPMorgan Chase Corporate
Imberger Horn Sledge Track