This is from my 2018 calender either the January or the July page.
This Droste type reprojection was generated from a spherical panorama I shot standing in the middle of Haagse Passage in The Hague.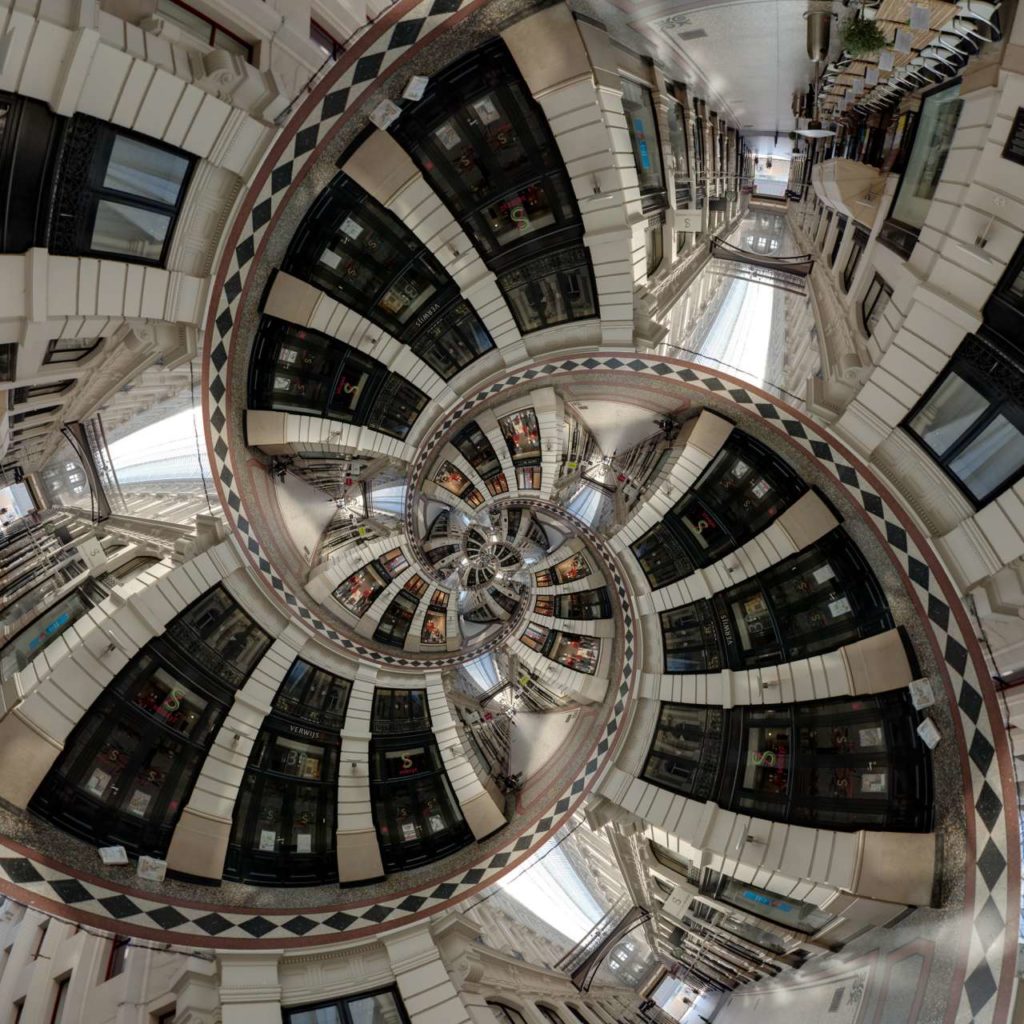 See the interactive version here.

Show on map
Related Posts
Standing near the outlet of Cave Stream
Parish Church Bad Hindelang – Stereographic Down
Reprojected view of Monument Valley near Cly Butte
Bürgersaalkirche – Reprojections
Wendelstein View Point Gacher Blick
The meeting venue of the Interational Panoramic Photography
Prague Castle – Changing Of The Guard
Small waterfall near Kirkjubæjarklaustur (Iceland).