This image is from the June page of my 2018 calender. This image shows a remapped photosphere and was taken inside the long distance train station of Frankfurt Airport. Reprojection is little planet (stereographic down).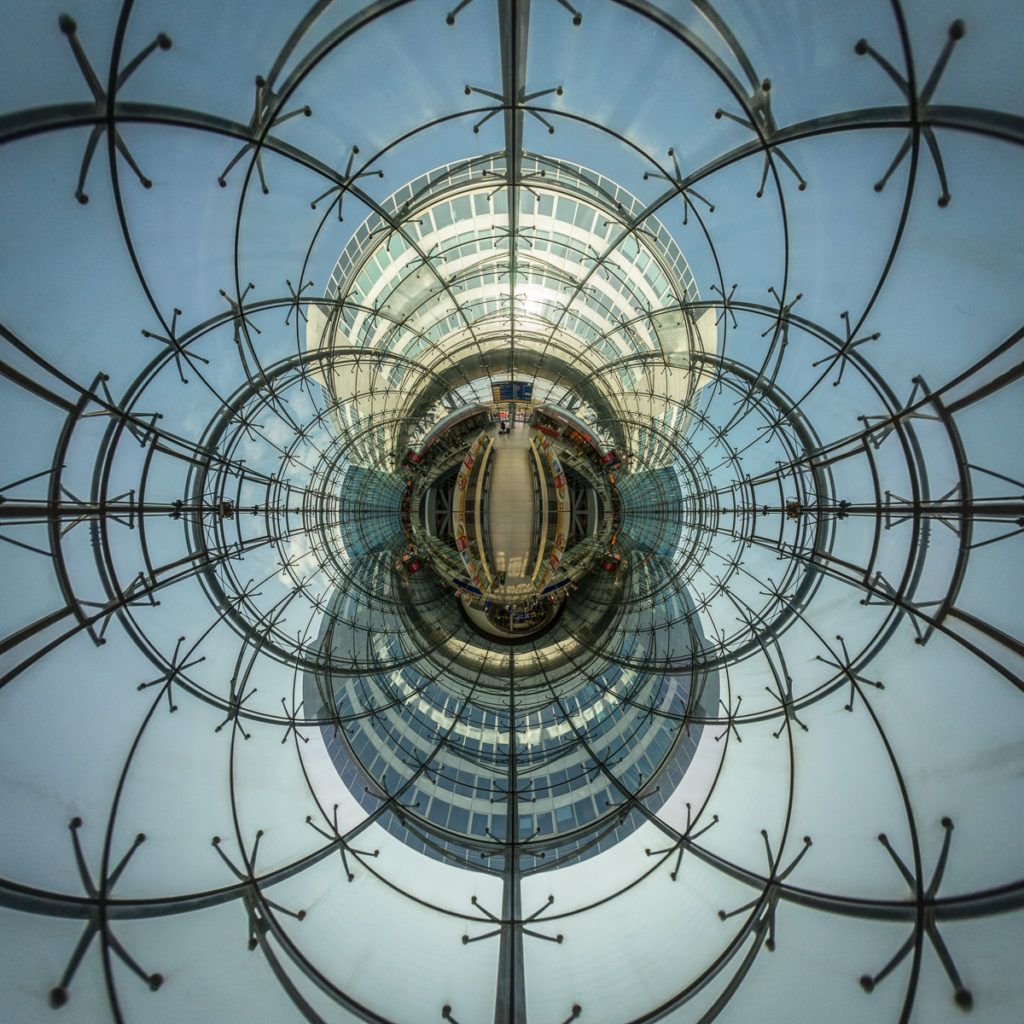 Show on map
Related Posts
Reprojected Mausoleum of the Family 'Von Gans'
Haagse Passage – Droste Triple Spiral
Turf church Víðimýrarkirkja (Iceland)
Standing at Seljalandsfoss in Iceland
At the Petrified Forest near Cape Bridgewater (AUS).