This image is from the June page of my 2018 calender. This image shows a remapped photosphere and was taken inside the long distance train station of Frankfurt Airport. Reprojection is little planet (stereographic down).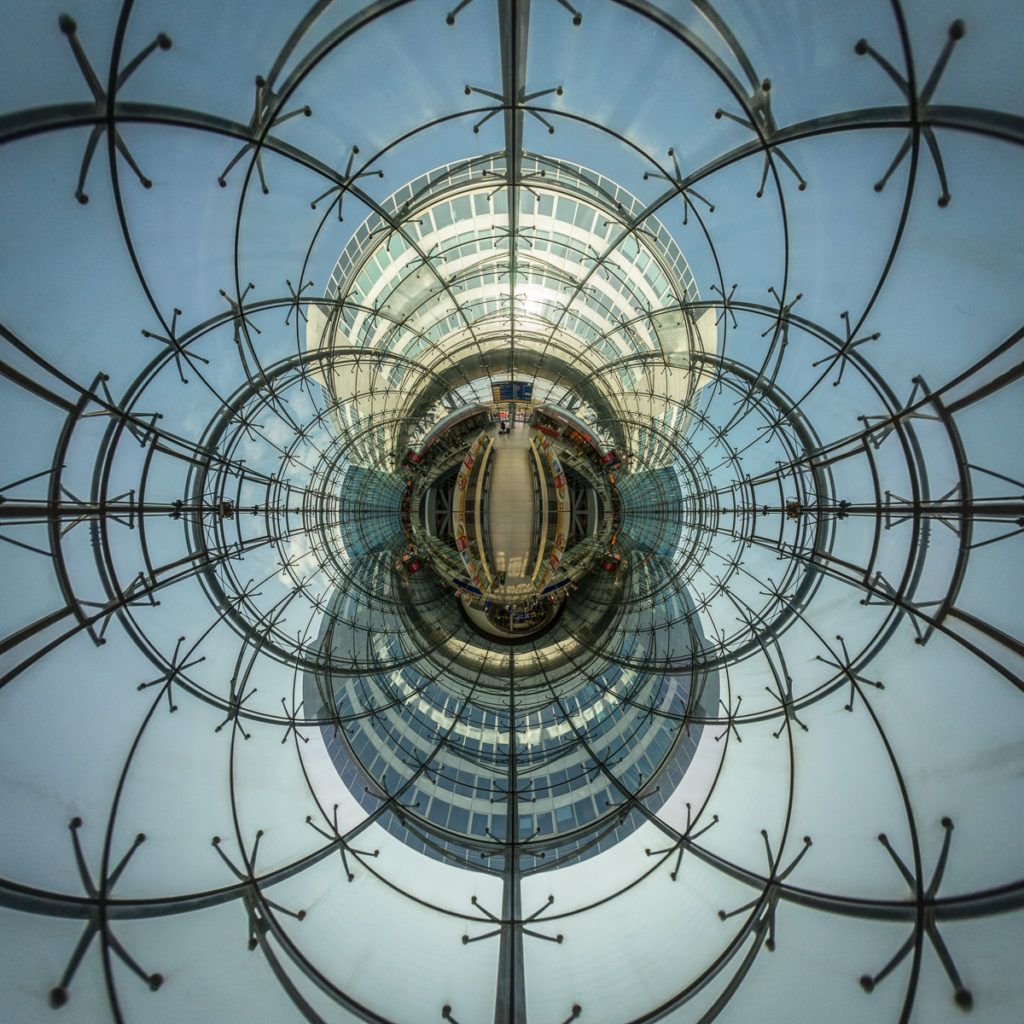 Show on map
Related Posts
Wendelstein Summit Ascent
Turf church Víðimýrarkirkja (Iceland)
Reprojected Library Staircase (Again)
Piața Unirii in Timișoara, Romania
Standing near South Window in Great Arches National
Wendelstein View Point Gacher Blick
Reprojected spherical panorama at Víti (Krafla, Iceland).
Reprojection of Munich subway station Messestadt West
Overlooking the valley Ostrachtal
Reprojected orchestra shell in Oberstdorf