This image is from the June page of my 2018 calender. This image shows a remapped photosphere and was taken inside the long distance train station of Frankfurt Airport. Reprojection is little planet (stereographic down).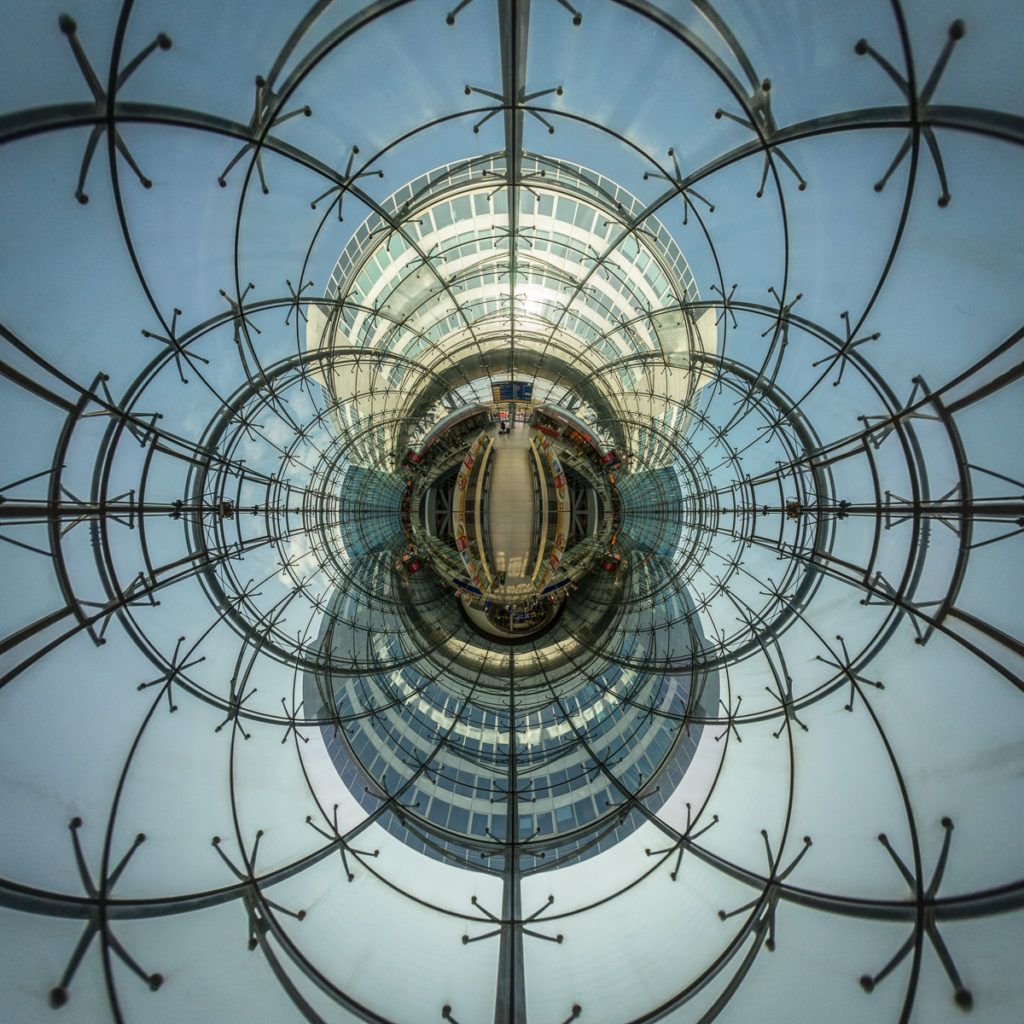 Show on map
Related Posts
Sovereign Hill (open-air museum in Ballarat)
Protected: Jump+Fly-Preview
Parish Church Birth of the Virgin Mary in
Standing inside the archway between Cathedral Cove and
At the museum Albertina (Vienna)
World War I Ruins @ Stilfser Joch (2)
Reprojection of the Blue Lagoon (Iceland).